Following last night's publication of results it became clear that Intel has "lost its crown as the world's top chipmaker by revenues to Samsung," reports the FT. Nevertheless, Intel has still managed to achieve record results with both revenues and income better than expected by analysts.
"Q2 was an outstanding quarter with revenue and profits growing double digits over last year," said Brian Krzanich, Intel CEO. "We also launched new Intel Core, Xeon and memory products that reset the bar for performance leadership, and we're gaining customer momentum in areas like AI and autonomous driving. With industry-leading products and strong first-half results, we're on a clear path to another record year."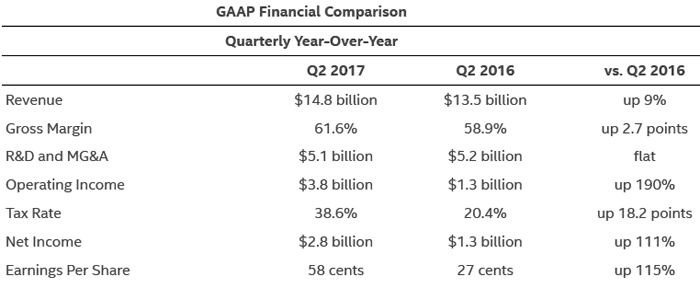 Headline financial figures were a record second-quarter revenue of $14.8 billion, a GAAP earnings per share (EPS) of $0.58, and a GAAP operating income of $2.8 billion. Looking at Intel's business segments individually only its smallest group, the Programmable Solutions Group, experienced any downturn (5 per cent), while other business groups, such as its largest, the Client Computing Group, was up 12 per cent, and The IoT Group and NV Memory Solutions Group enjoyed high double figures revenue growth. Meanwhile, Intel's data Centre Group enjoyed a decent 9 per cent quarterly year on year revenue growth of 9 per cent.

As Mr Krzanich mentioned above, Intel launched its Xeon Scalable processors, and Core X-Series family of processors during the quarter. Another significant moment was the acquisition of Mobileye, which is expected to complete next quarter.
Intel talks of its three year plan which continues to diversify Intel's business away from just being a 'chipmaker'. It is aiming to compete in AI and is "investing to win" in the $70 billion autonomous driving market.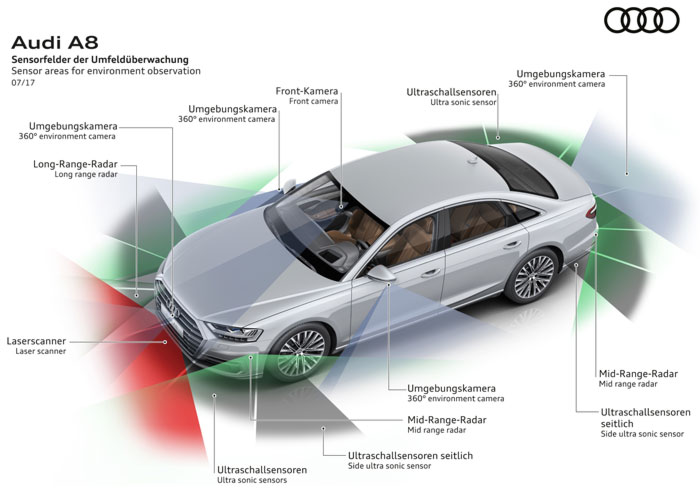 Earlier in the week we saw evidence of Intel withdrawing from some markets it had previously judged to be extremely important - as it axed its Arduino 101 board and Curie module. This move followed previous announcements that the Edison, Galileo and Joule compute modules would be discontinued.