Intel has published record first quarter revenues of $14.8 billion. This figure represents year on year revenue growth of 8 per cent. The extra revenue helped Intel boost its operating income by 40 per cent (20 percent on a non-GAAP basis). Overall, the chipmaker enjoyed revenue growth across all key business areas except for Security. Intel's Client Computing Group, responsible for its PC chips, did very well, raking in $8.0 billion, up 6 per cent. However the star of the show this quarter was Intel's Non-Volatile Memory Solutions Group which generated revenue of $866 million, up 55 percent.

"The first quarter was another record quarter, coming off a record 2016. We continued to grow our company, shipped our disruptive new Optane memory technology, and positioned Intel to lead in new areas like artificial intelligence and autonomous driving," said Brian Krzanich, Intel CEO. "The ASP strength we saw across nearly every segment of the business demonstrates continued demand for high-performance computing, which will only increase with the explosion of data."
Let's look more closely at the PC components we follow most closely here on HEXUS. The ASPs (average selling prices) were very important to Intel's Client Computing Group revenue growth this quarter. Intel actually saw a 4 per cent decline in platform volumes (CPUs and motherboard chipsets) but average selling prices were 7 per cent up this year. The positive ASP performance was skewed towards laptops. It's easy to see that at $8.0 billion, the Client Computing Group still brings in the lion's share of revenue for Intel.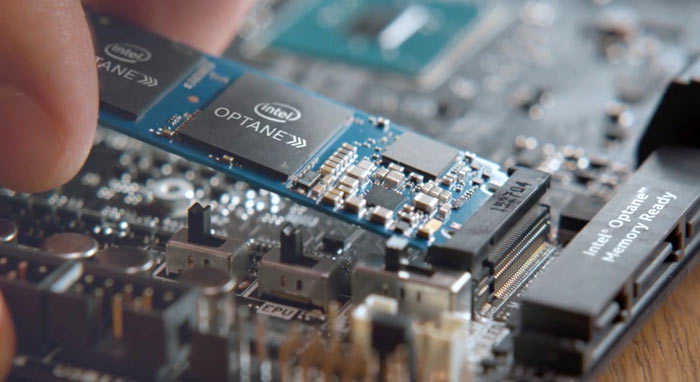 The second highest earner for Intel is its Data Centre Group. It brought in $4.2 billion in Q1 2017, up 6 per cent year on year. We can also see from the figures that Intel has experienced double digit revenue growth in its Internet of Things Group, Programmable Solutions Group, and Non-Volatile Memory Solutions Group businesses. Remember that latter business group enjoyed revenue browth of 55 per cent - that's all down to the recent launch and shipment of Optane memory products.