What for?
A week ago, credit insurer Euler Hermes withdrew its cover for distributor Bell Micro Europe. It didn't comment on the reasons so the channel could have been forgiven for assuming that Euler had some insight into possible problems at Bell Micro.
Today, Bell Micro's worldwide president of distribution, Graeme Watt (pictured), spoke exclusively to HEXUS.channel to give his perspective on the move. "There's no specific trigger," he said. "Euler appears to be reviewing and redirecting its cover across all sectors in light of difficult trading conditions."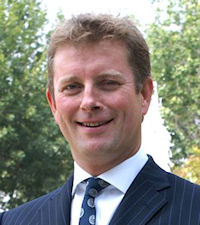 From that statement, it would appear that Watt doesn't think the move was prompted by anything happening at Bell and it might, in fact, be a product of internal matters at Euler. We were unable contact Euler for a comment at the time of writing.
Watt also pointed out that Bell Micro announced its strongest Q2 financials for many years on 17th July and that the Euler Hermes cover was only a small part of Bell's total credit cover.
We asked Watt about Bell Micro's delisting from the NASDAQ last March and he said: "Our number one priority is to get this off the agenda." In other words, get back on the NASDAQ by jumping through whatever accounting hoops required of it.