Vadim the improver
Having recently concluded a period of what we are told is a thorough internal reorganisation, Vadim Chobanu - founder of the eponymous Vadim Computers and thus generally known just by his first name - agreed to speak to HEXUS.channel to explain the reasons for the move.
'We started looking at the way we do business around six months ago,' said Vadim. 'The thing is: when you start digging you uncover more things you want to improve.'
We think it likely that the move was in response to an existing, impending or potential crisis at the company butVadim insisted it wasn't. However, he has conceded that some points raised in the media - for whose honesty he says he is grateful - were instrumental in triggering the Vadim reorganisation.
'Business was pretty good when I first started thinking about this a year ago,' he said. 'Sales were good, but I wanted to make sure we would be around for the long-term and I could see that we might struggle in a few years time without a restructure.'
I could see that we might struggle in a few years time without a restructure.
Asked why, Vadim answered: 'When you grow beyond a certain size it gets harder to monitor internal processes and maintain the same level of quality control. Also, we do a lot of R&D and are always striving to improve our offering, but we had been so busy that we hadn't had time to do a major overhaul.'
Passion and enthusiasm
We wondered how Vadim has been able to succeed where so many domestic PC-builders have fallen by the wayside. 'It's all about passion and enthusiasm – something I think a lot of larger organisations lack,' he said.

But surely other passionate companies have still failed? 'There's passion and passion,' he countered. 'When I started doing this almost five years ago it was 16 hours a day, seven days a week.'
Moving on to products, Vadim revealed that solid state disks (SSDs) are a product type that really excite him. 'We have a 32Gb OCZ 2.5-inch SATA II SSD Drive on offer for £370 ex VAT. It offers speeds of 100MB/s read and 80MB/s write and virtually no latency, which can be really appealing to gaming enthusiasts.'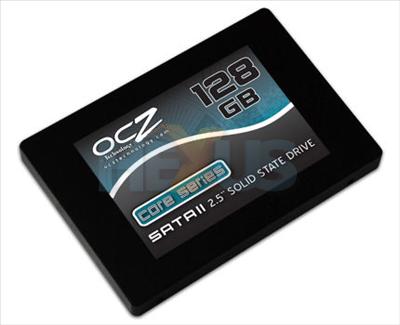 Assuming Vadim's restructuring achieves what it hopes, there is every reason to believe it can continue to make a success of the high-end gaming market. Vadim stressed that it does offer systems for as little as a grand, but it's clear that it will maintain its reputation with things like the new Custom Fusion LQX Nightshade, that comes in closer to ten grand with VAT.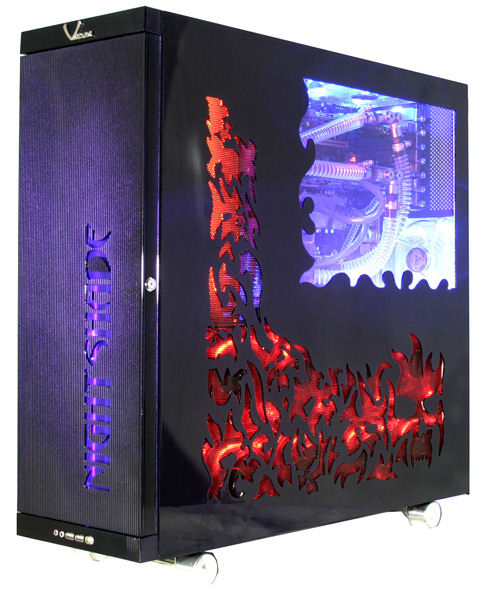 Just as with other premium PC builders, Vadim hopes to rely on 'trickle-down' sales from its 'catwalk' models (no pun intended - although there is definitely an analogy there). This is clearly one of the best ways for an independent PC builder to survive in these commoditised times.