Blu movies
Optical drive specialist Lite-On is happy to talk about the future now that HD DVD has thrown in the towel in the next generation optical format war.

When it acquired Benq's optical division a year ago, it also bought into a pre-existing partnership with Philips, which happens to be a founder member of the Blu-ray Disk Association and, presumably, holder of some juicy bits of Blu-ray intellectual property.

The partnership, now called PLDS (Philips and Lite-On Digital Solutions), is effectively just Lite-On as far as the consumer cares.

Most of the rest of the market is occupied by HLDS (LG and Hitachi), TSST (Samsung and Toshiba) and Optiarc (Sony and NEC). Generally, it seems, one of them is stronger on the IP side and the other on manufacturing.


PLDS marketing manager Jelmer Veldman spoke to HEXUS.channel to explain the lay of the land now that the format war is over and it seems that corporate partnerships are the way forward in this ultra-competitive arena.

'In this market, companies have had to combine to stay alive', said Veldman.

It's clear that PLDS and Optiarc have a headstart now that Blu-ray is the winner, not least because half of TSST is HD DVD champion Toshiba, but it will be interesting to see what the other two do to catch up.

Lite-On has celebrated this fortuitous turn of events by launching a Blu-ray ROM drive, although it has had a Blu-ray writer out for a while.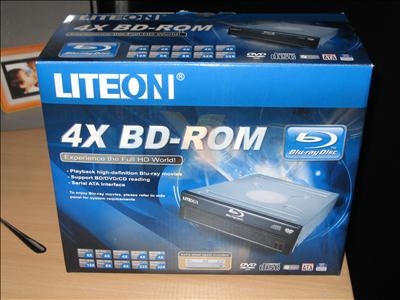 This internal drive is intended to go for about £100 and is already available in the UK. An external version is expected in May.

Of course all this Blu-ray talk doesn't mean DVD is suddenly passe. However, Veldman explained that the DVD market is now so mature that manufacturing companies are having to differentiate themselves through added features such as LightScribe.

Asked if this included the rumoured SmartErase functionality, Veldman said, 'It's a project that we're working on but it's in R&D phase and so I can't say anything else about it'.

Finally, on the subject of threats to Lite-On's business, Veldman said, 'Optical is still the main format for buying and reproducing. The cost per GB is lower than flash and HDDs but it is a challenge to keep it that way.'