Benchmarks: Power Consumption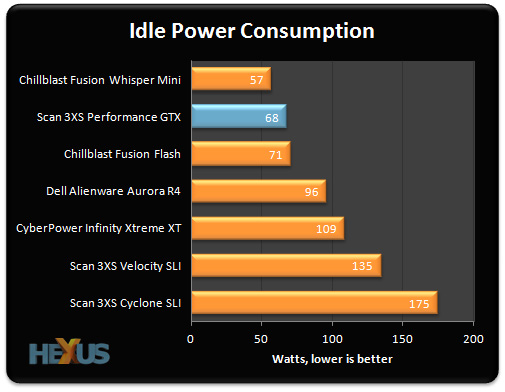 A strong Intel CPU combined with the fastest-ever NVIDIA GPU suggests high power consumption, but that isn't the case. Modern-day CPUs and GPUs are considerably more power efficient, and the 3XS Performance GTX is able to idle at under 70 Watts.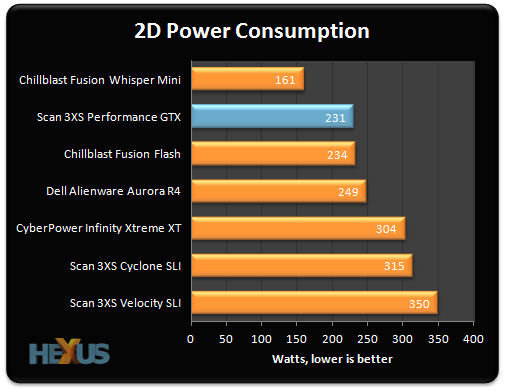 Kick the Intel CPU into action by applying maximum load and power-draw rises to 231W. Again, not a discouraging figure for a high-end, quad-core chip going like the clappers at 4.7GHz.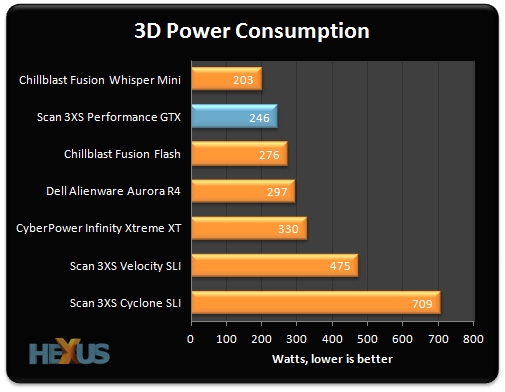 The GeForce GTX 680's underlying GK104 GPU is quicker than anything NVIDIA has produced before it, but what's arguably more impressive is the fact that it's also far more power efficient.
Case in point, our 3DMark 11 results put the 3XS Performance GTX on par with the 3XS Velocity SLI in terms of graphics throughput, yet the latter consumes almost twice as much power.