Pocketable storage
Seagate and Corsair have sought to redefine what's possible with portable hard drives. No longer merely storage devices connected to a computer via USB 3.0, the very latest drives incorporate batteries and wireless connectivity. This makes them ideal storage candidates for capacity-limited tablets and smartphones.
HEXUS has already reviewed the Corsair Voyager Air drive that also has an Ethernet port alongside the built-in battery and wireless. Seagate's Wireless Plus 1TB is built on much of the same usage foundations as the Corsair, meanwhile, but foregoes the Ethernet port.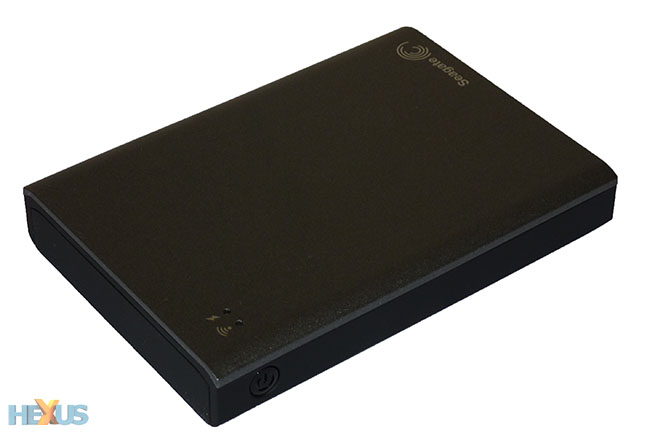 The Wireless Plus looks very much like a traditional 2.5in portable drive on first glance, and it is only the power button - for battery and wireless operation - that informs you the unit can do more.
Build quality is excellent and although made entirely of soft-touch plastic, the Wireless Plus feels more of a premium product than the Voyager Air. Wireless and charging/battery indicator lights are the only interruption to the minimalist look. Four small rubber feet keep it firmly planted on to the surface. Eagle-eyed readers may be wondering how the device connects to the system, as there are no obvious ports on any side of the chassis.
Seagate uses what it calls the Universal Storage Module (USM) on the Wireless Plus. There's a removeable cover by the activity lights that comes away with light pressure, revealing recessed SATA data and power ports.
The bundled USM adapter hooks up to on one end and bridges to a USB 3.0 port on the other, as shown below.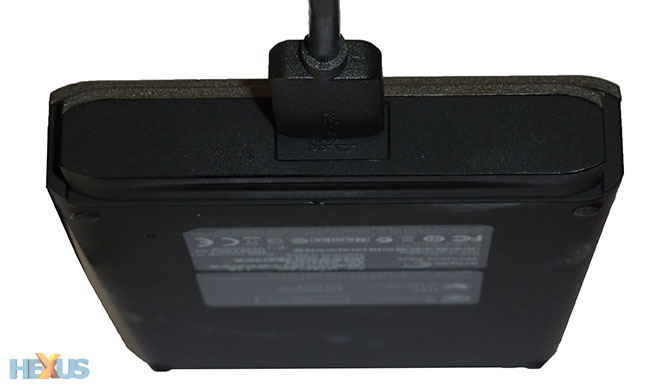 It's an elegant solution insofar as the USM is only required when moving files across at high speed and/or charging the device. Take the Wireless Plus on the road, for example, and there's no real need to carry it around.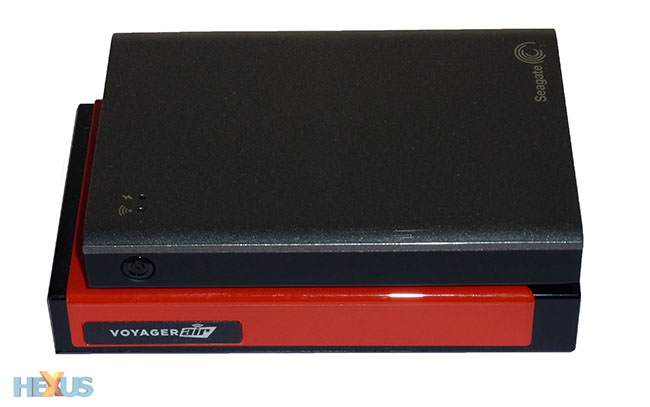 Coming in at about the same size as the Voyager Air, but weighing 250g, or 100g less, the Wireless Plus is genuinely pocketable. Backed by a three-year warranty and shipping with the USM adapter and wall charger, Seagate currently only markets one model that holds a non-upgradeable 1TB, 2.5in hard drive inside. Currently priced at £150 it undercuts the Voyager Air by some £20.