Introduction
Less than 20 months have passed since Corsair made its way into the solid-state drive (SSD) market, but boy have things moved on since then.
The company now has six different SSD product ranges to choose from and the line-up is spearheaded by the range-topping Force Series.
Powered by a highly-regarded SandForce controller, the Force Series drives promise "maximum performance for the ultimate system" and have a proven track record.
Performance comes at a hefty cost, though, and with a 160GB drive fetching close to £350 at retail, the drives remain a pipedream for most users.
In an effort to find a compromise, Corsair has in recent months introduced a slew of lower-capacity 40GB, 60GB and 80GB Force Series models, bringing pricing down to a far more palatable £95 for the entry-level 40GB option.
Had your eye on a low(er)-cost SSD upgrade? Read on, as we're taking a look at the new Force Series F80; an 80GB drive that might find a useful middle ground in terms of capacity, performance and price.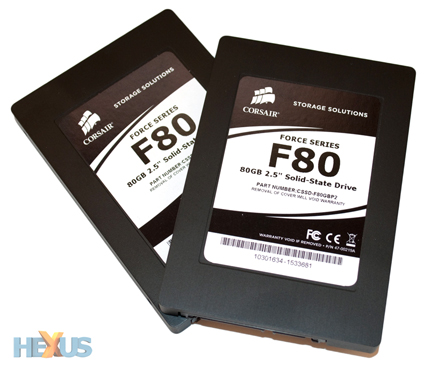 The 2.5in drive, priced at £175, isn't exactly cheap, but falls into the shall-I-shan't-I bracket for holiday-season treats. The drive looks a lot like any other from the Force Series range, and performance should be similar too.
Corsair's official figures put F80 performance at 285 MB/s sequential read, 275 MB/s sequential write and 50K IOPS - exactly the same as the high-capacity 120GB model, the F120.
What has changed is the number of 8GB Intel/Micron memory chips - down from 16 on the Force Series F120 to 12 on the trimmed-down F80.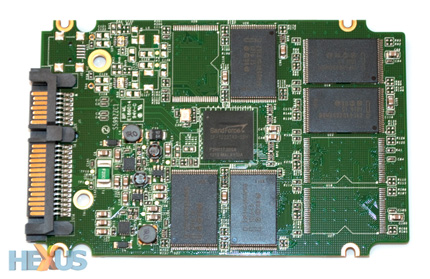 That brings the drive's theoretical capacity down to 96GB, but as with most SSDs, Corsair uses over-provisioning to help maintain long-term performance.
As a result, the end user gets just under 84GB to play with when the drive has been formatted. A paltry amount compared to your average hard disk, but plenty sufficient for an operating system, various apps and a couple of games.
The SandForce SF-1200 controller sitting dead centre on the PCB is what makes the Force Series range Corsair's crème de la crème.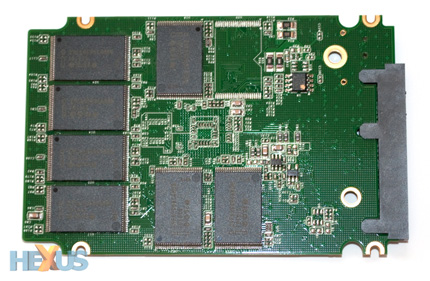 The F80 still uses a SATA 2 (3Gbps) connector so it'll slot right in to any modern system, and Corsair ships the drive with a bundled 3.5in mounting bracket and a useful three-year warranty.
At £175, the drive's primary barrier is cost - so is it worth the outlay?