Performance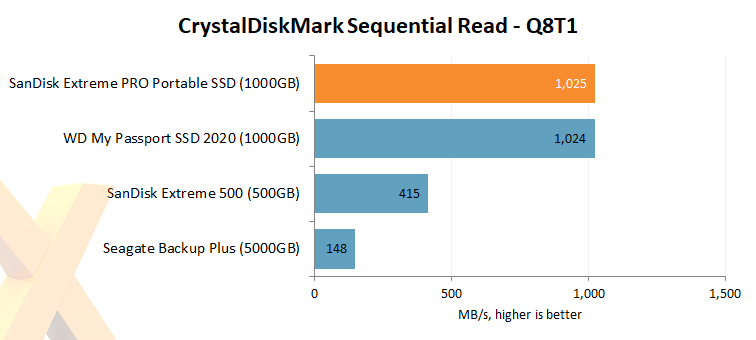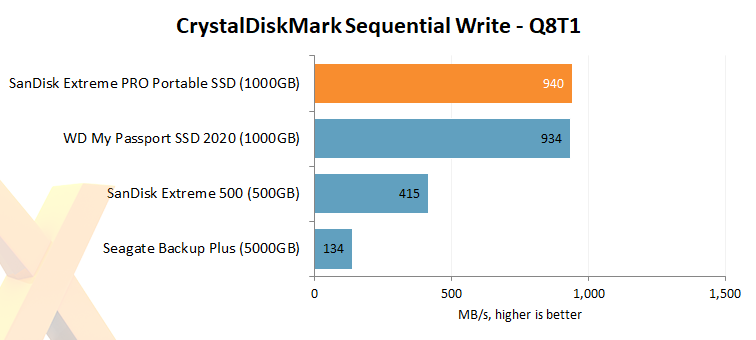 Like the WD drive, we can confirm the SanDisk drive is bottlenecked by the 10Gbps interface limit. Large-file sequential reads and writes are excellent, mind, and we'd be interested to see just how fast it can be when plumbed with a 20Gbps conduit.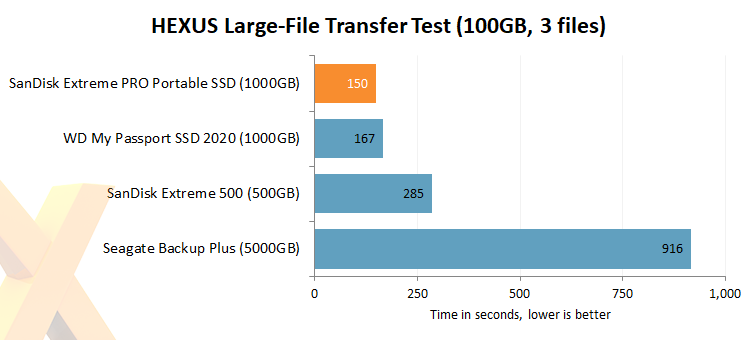 Moving large files around is the Extreme PRO Portable's forte. Averaging close to 700MB/s when pulling data from a Corsair MP400 shows that CrystalDiskMark's figures are optimistic. What's more important for most users is the 6x improvement over a 2.5in mechanical drive.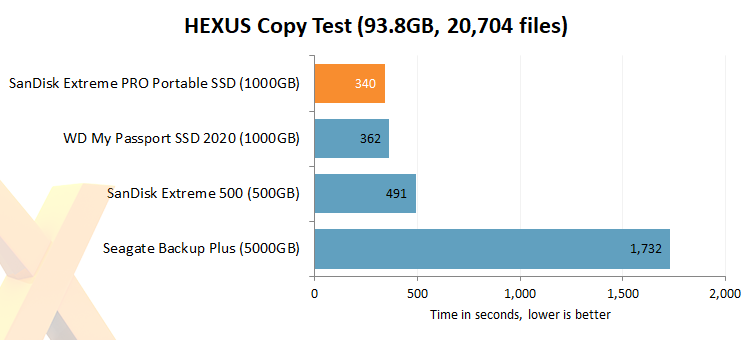 Moving a Steam directory over from said Corsair drive shows that, shifting lots of files around, a decent portable SSD can shave off over 20 minutes compared to a mechanical spinner.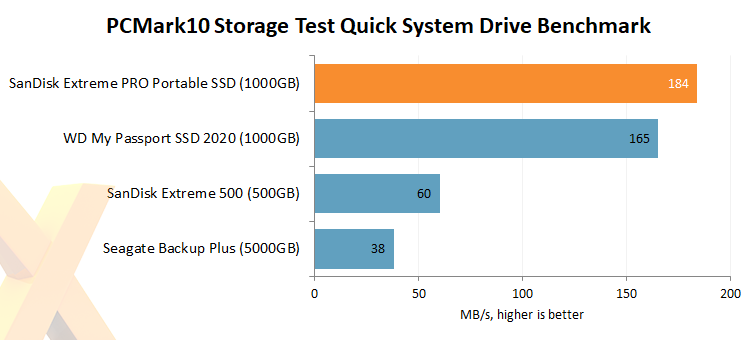 No matter which way you look at it, the SanDisk Extreme PRO Portable SSD is a good performer.