12V performance
All bar the Corsair RMi 850W are 80 PLUS Platinum-rated supplies. be quiet! uses FSP as the platform for its leading Dark Power Pro 11 PSUs so it will be interesting to see the differences between results.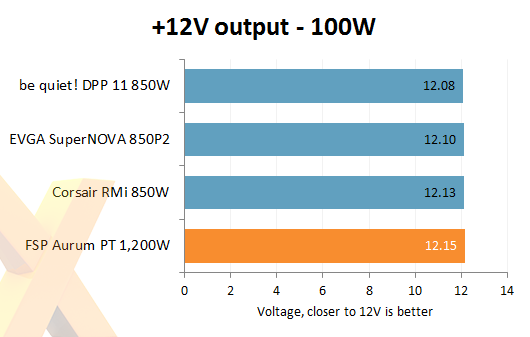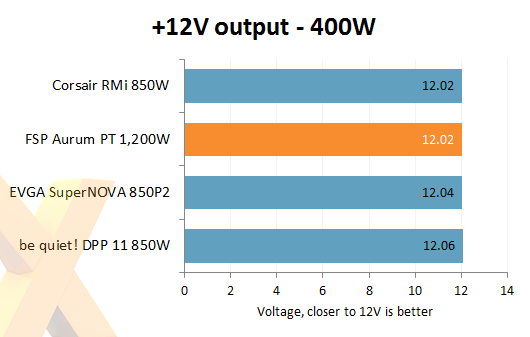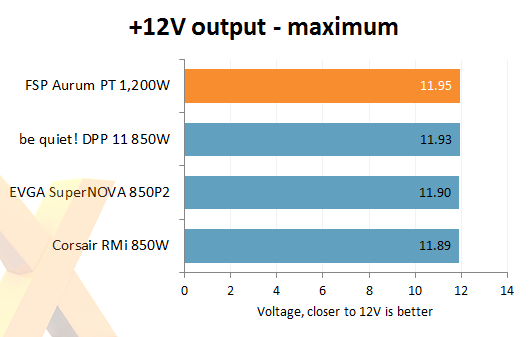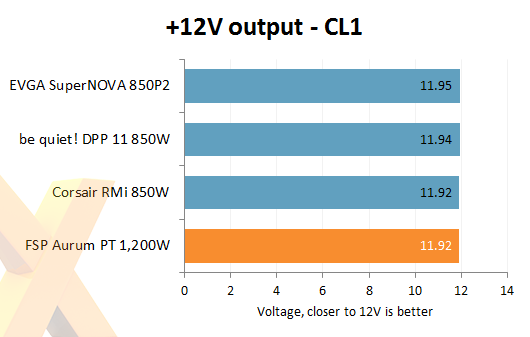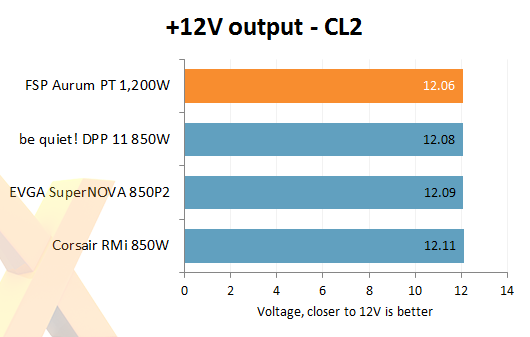 Voltage regulation is good for all supplies. Stressing them further with the cross-load tests, where we put almost all of the voltage on either the 12V line (CL1) or 3.3V/5V lines (CL2) whilst have some voltage flow through the others, shows the Aurum PT to be the weakest in one and best in the other.
It's worth remembering that these figures are way, way inside the latest ATX specification for PSUs.