OPTIMIZED FOR SPEED + CONTROL
Both sides of the ROCCAT Alumic are covered in a hardwearing coating and its innards consist of an anodized aluminium core that boasts warp protection. As such, it's a fairly cold surface but one that is absolutely rigid and can't be bent. The build quality is superb. The Alumic feels like a mousepad made to last as it sits steadfast on your desktop. Even trying to shift it across with your hand requires a fair degree of force. This isn't because the pad is particular heavy, it's not and can easily transported, but the four fairly large and integrated rubber pads that grip onto the four corner help to keep it secured to your surface – there's no way this mousepad is going anyway unless you literally pick it up.

Measuring 33x27cm, the Alumic is a well-sized mousepad that gives you plenty of space for your mouse movements; and it's extremely slim with a depth of just 3mm. Other features include scratch resistance, so there's no worry about any marks hampering your performance. Also, if you do happen to spill anything on the mat, it can be wiped totally clean because of its smooth surfaces.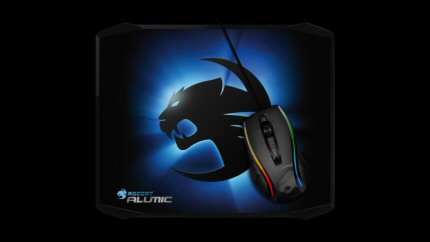 Optimised for Speed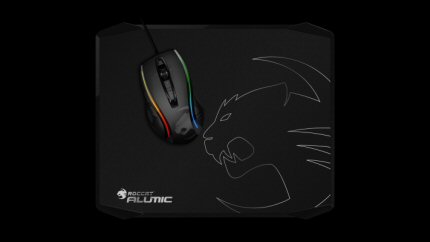 Optimised for Control



When you buy the ROCCAT Alumic, you also get a gel-filled black wrist rest adorned with the ROCCAT logo. The idea of any wrist rest, of course, is to provide ergonomic comfort and reduce the risk of repetitive strain injury. If you already own a wrist rest, it's really like paying for something you might not have wanted so it would nice to have had maybe a cheaper ROCCAT Alumic without pad and then perhaps a premium edition. Nonetheless, you can't fault its design. The wrist pad fits in nicely with the aesthetic design of the mousepad and it sits very neatly across the very bottom centre of the board, between the two rubber pads. It feels extremely comfortable to use, elevating your wrist a few centimetres, and it also wedges itself firmly to the desk so you shouldn't have any problems with it moving around.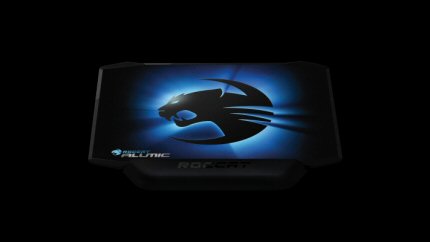 Gel wrist pad provides extra support
Continued overleaf...