Setup and web-interface
As with most consumer routers the web interface, which auto-loads when you try to use an Internet browser for the first time, guides the user through an easy and semi-automated setup process. The quick setup configures the region, timezone, ISP login details - if relevant for the selected connection type - and prompts the user to create their 2.4GHz and 5GHz wireless SSID and password combinations.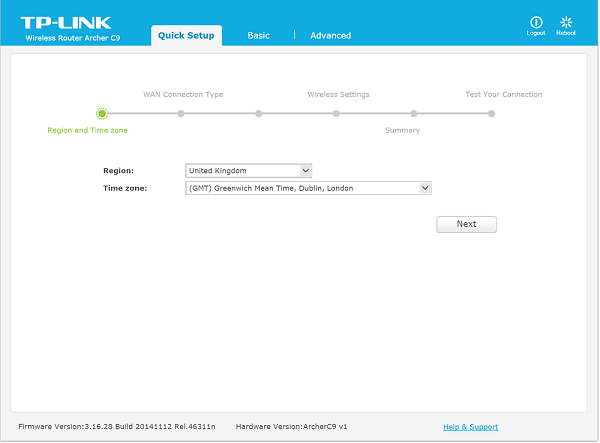 Once the quick setup process is completed the user is guided to the basic configuration page by default - a smart move by TP-Link as (nearly) everyone needs a router but not everyone is a router expert. The basic page is useful for common tasks like changing the wireless name and password, configuring the guest network or accessing USB storage.
Click to enlarge
The advanced section is where TP-Link puts more meat on the bones for power users and tweakers. The usual array of advanced tweaking options such as port forwarding, IP address binding, DNS configuration and access controls are on offer. A notable omission is the lack of an built-in VPN function, although deployment of custom firmware may help users to get around such a limitation, at the expense of warranty validity.