Blacks, Accuracy, Power, Gaming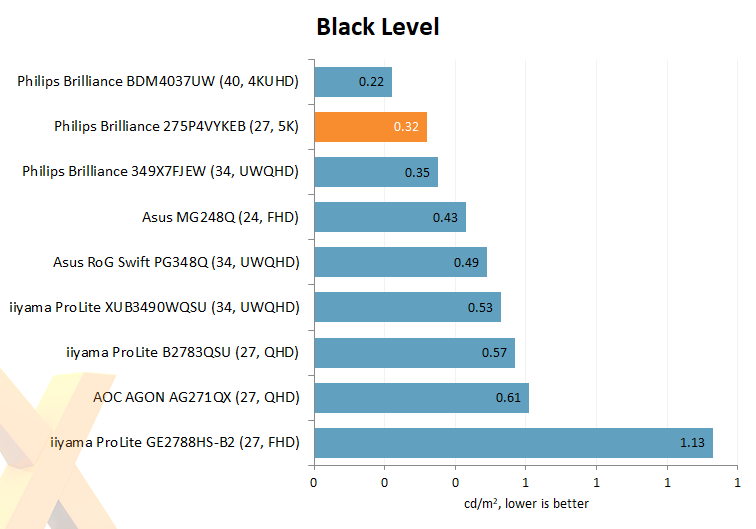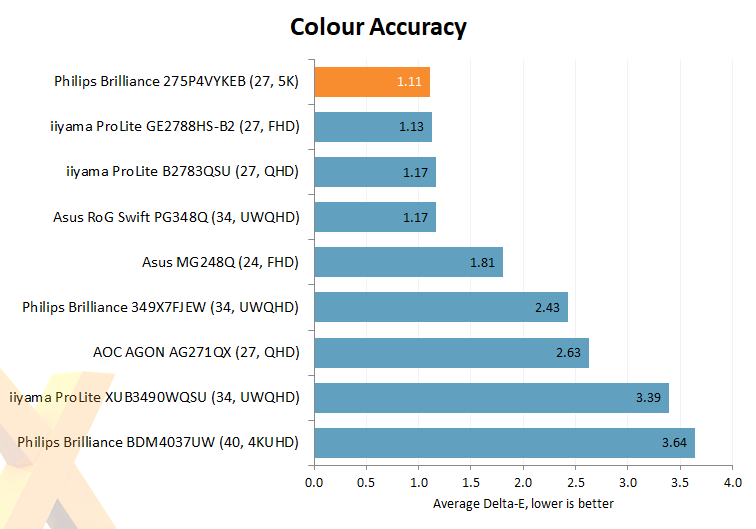 It would have been surprising if the Philips hadn't excelled in this area. The monitor is calibrated from the factory, and the delta-E shows this to be the case.
Colour unformity is good but brightness uniformity, however, is merely average.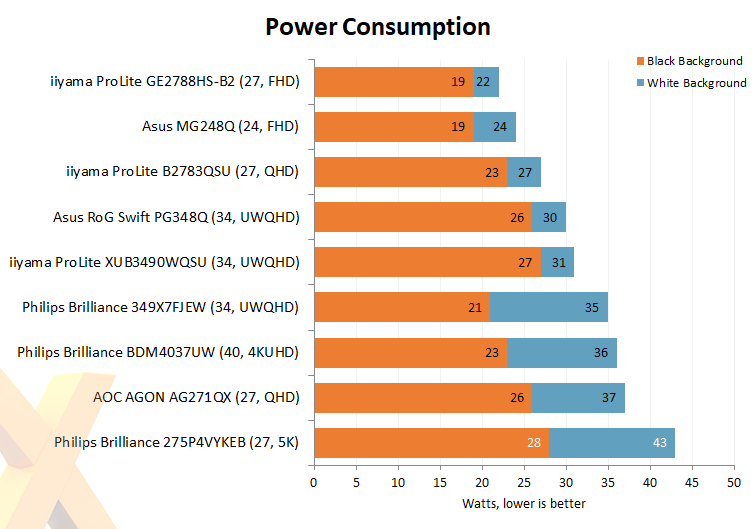 Having a super-high-resolution screen means that, at 100 per cent brightness, power consumption is a little higher than most.
Gaming credentials
Though Philips rightfully touts this 27in screen as a productivity monitor for those with deeper pockets, we thought there would be no harm in running a few gaming numbers at a resolution we don't usually see. We compared it by running a GeForce GTX 1080 Ti at both 4K and 5K. The in-game settings were the same as our high-end gaming suite.
Gaming Performance at 5K/4K - Ultra

Game
4K performance

5K performance

Deus Ex: Mankind Divided
40.2

24.3

Gears of War 4

60.7


35.9

Hitman

83.0


52.2

Rise of the Tomb Raider

63.1


37.2

Total War: Warhammer

67.4


40.4
The extra 78 per cent pixels put an understandably large load on the graphics card, and we see the average frame rate dropping by about 40 per cent when moving from 4K to 5K. The monitor has no adaptive-framerate technology, mind, so even with an overclocked GeForce GTX 1080 Ti in situ, you will need to lower the settings a touch.
The screen has an 8ms response time and input lag of 19ms that isn't immediately obvious when playing games, but when you switch on over to a gaming-specific screen, the differences become clearer. That's not to say gaming on the 5K screen isn't fun, mind you, because all those extra pixels sure do look lush when sat up close and personal.