Gamut, Brightness, Contrast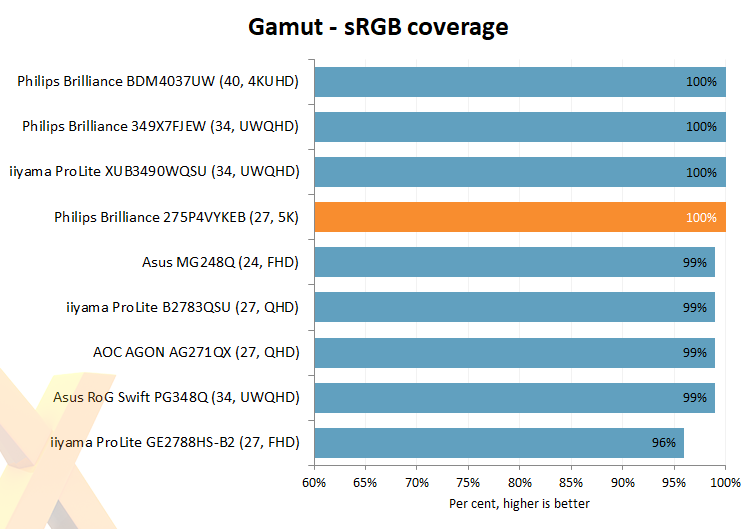 Getting to 100 per cent sRGB coverage is easy for a decent monitor, and the Philips doesn't disappoint.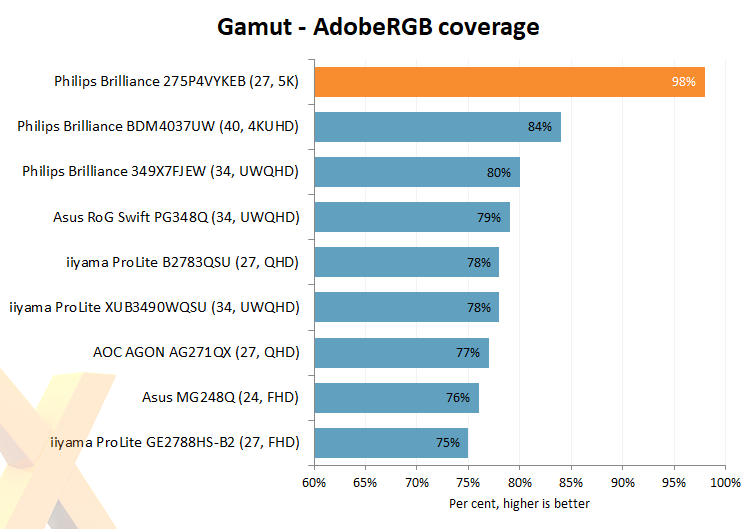 What is much harder is covering the wider AdobeRGB coverage, and this is where professional monitors hold their own. The Philips does a sterling job, coming in with near-100 per cent coverage. Our testing bears Philips' claims true.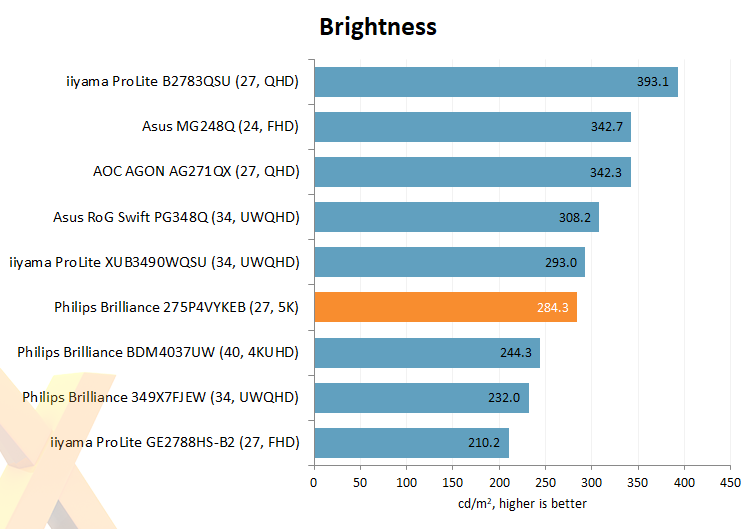 The glossy screen and the sub-300 nits means that brightness isn't as high, or doesn't appear as high, as we'd ideally like, even at 100 per cent. Given the reflections on the screen and non-eye-piercing brightness, it may pay for Philips to include a monitor hood in future revisions.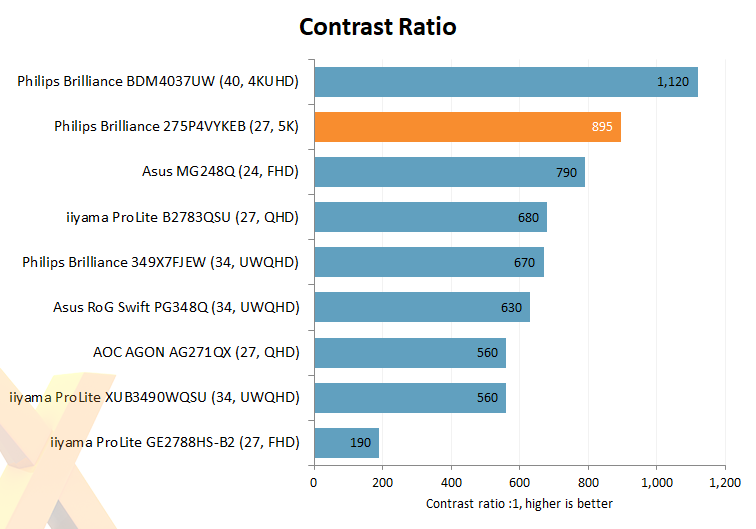 Contrast is advertised as 900 cd/m². We got pretty close to that with our Spyder Elite 4. All round, the Philips turns in an excellent performance in these tests.