BIOS and software
Asus used Z97 as an opportunity to launch a fairly substantial overhaul of its UEFI BIOS design compared to Z87 but with Z170 nothing ground-breaking has changed. The well-rounded BIOS found on the Z97 Pro Gamer has been refined and modified for Intel's newest Z170 Express chipset and Skylake CPUs. The BIOS shares its aesthetics with ROG UEFI implementations though Asus is careful to not label the Z170 Pro Gaming as an ROG product in order to maintain its prestige.
The firm has a fairly smart approach to complexity management in its UEFI with two operational modes. The EZ mode allows novice users to carry out basic tasks such as setting an XMP profile, changing the boot order or launching the automated system-tuning utility. Jumping into the advanced mode allows users to get into the nitty-gritty of the new Z170 platform by tweaking all the various voltages and frequencies on offer.
As with its UEFI design, Asus hasn't performed any drastic changes on the software side, either. The focus of the Z170 software is still AI Suite III which includes a plethora of software tools such as Fan Xpert 3, which allows for the creation of custom fan profiles, and USB 3.1 Boost, which offers the toggling of BOT and UASP for compatible USB 3.0 or 3.1 devices. More than 15 different tools are provided in AI Suite III for the Z170 Pro Gaming motherboard, mind.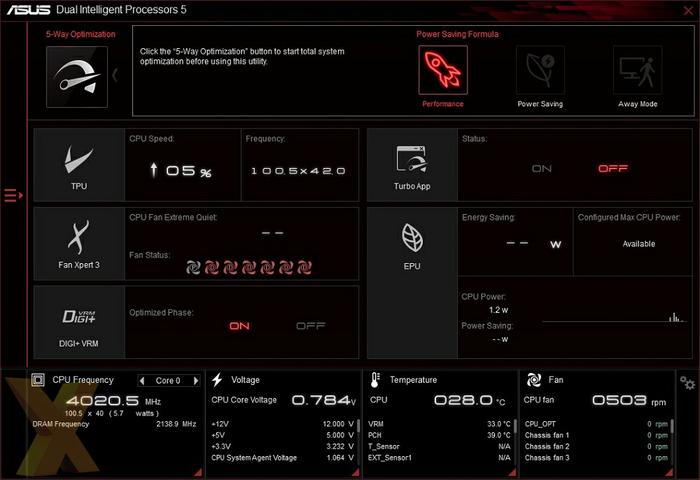 The rest of the software bundled with the Z170 Pro Gaming is slightly more fragmented as it all falls outside the remit of AI Suite III. Asus continues the trend of trickling new features down to more affordable boards as each Intel platform progresses and, as such, the GameFirst II found on the Z97 Pro Gamer has been upgraded to GameFirst III that was first introduced on Z97 ROG boards. GameFirst III is a fully in-house software package designed to help gamers monitor and prioritise internet traffic.
The new RAMCache feature has also been extended to the Z170 Pro Gaming motherboard which allows the user to allocate a specified amount of system memory to act as a cache to a storage drive. Asus targets this particular software at gamers since it hopes they can use spare RAM to cache their favourite games and, consequently, accelerate game-loading times.