Introduction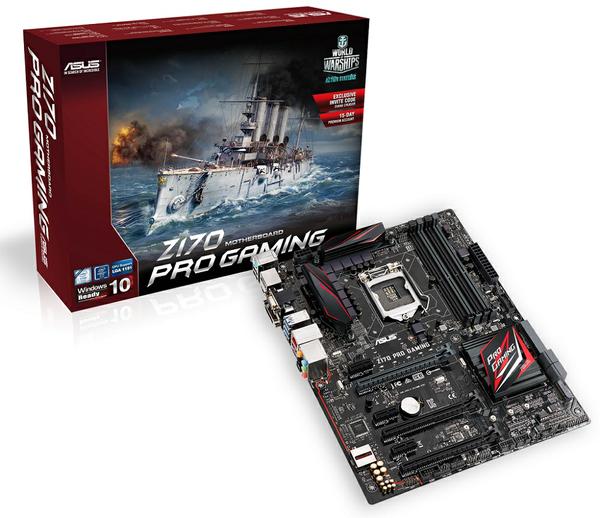 The arrival of Intel's latest mainstream and desktop-oriented platform is finally upon us. The platform arrives in two parts, the first of which is the 100-series chipset family, spearheaded by the Z170 chipset, and the second is a new generation of 14nm CPUs based on the Skylake microarchitecture. These CPUs make use of a new LGA1151 socket as well as a DDR3/DDR4 memory controller that retains no backwards compatibility with the LGA1150 socket which provided a home for Haswell and Broadwell CPUs.
As is typical of any new platform launch motherboard vendors have spent the last year or more preparing new designs, features and innovations to set themselves apart from the competition when the all-important launch day arrives. Leading the innovation charge is typically the high-end Asus Republic of Gamers product line, as is indeed the case this year too, but such prestigious innovations and premium styling come with a price point to match. Asus responds to this with its latest budget-oriented gaming motherboard, the Z170 Pro Gaming.
The company learnt a few things from its Z97 Pro Gamer that HEXUS reviewed earlier this year, with the most obvious being the branding Gamer was less familiar to consumers than Gaming. That minor naming technicality aside, the philosophy of the Z170 Pro Gaming is similar to its predecessor - Asus wants to bring the price point of the Gaming motherboards to a level that can compete with the increasingly affordable offerings from rival brands.
In layman's terms, the Z170 Pro Gaming motherboard is similar to Republic of Gamer motherboards of a few generations ago. It may not provide all the bravado-laden extras and expensive wizardry of flagship ROG products, but it still makes a solid foundation for a gaming system.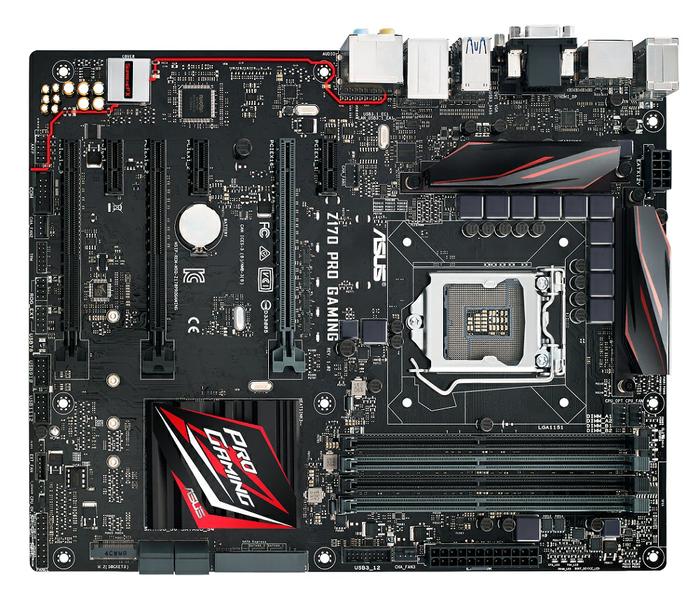 Styling follows along with the well-trodden black-and-red theme assigned to PC gaming hardware while Pro Gaming is inscribed upon the chipset heatsink to provide some clear product segmentation. Compared to its predecessor, the Z97 Pro Gamer, not much has fundamentally changed with the Z170 Pro Gaming having the CPU socket and chipset alterations associated with a new platform. There's still support for SLI and CrossFire, a high-quality Realtek ALC1150-based audio on an isolated PCB and Intel Gigabit Ethernet.

USB 3.1 is provided in the form of Type-A and Type-C connections from ASMedia while four USB 3.0 and a pair of USB 2.0 round up the USB connectivity. The Intel Gigabit Ethernet port comes with the Asus LAN Guard protection as well as support for the company's GameFirst III packet prioritisation and optimisation software.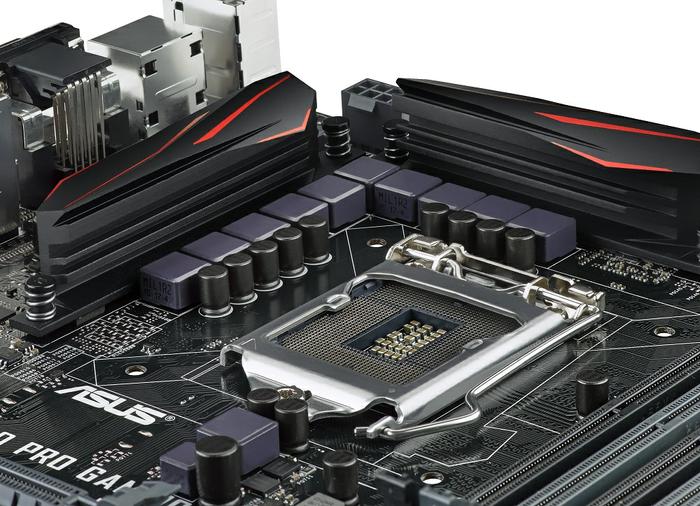 Another notable boost for the Z170 Pro Gaming versus its Z97-predecessor is the bolstered CPU power solution. The 8-phase CPU VRM has been buffed up to a 10-phase implementation, something that is welcomed given that Skylake overclocks in a different way to Haswell. Motherboard vendors have a lot more voltage control and granularity giving them scope to differentiate in terms of overclocking capabilities.