Performance
It has been a while since we tested a laptop at this price point and we frankly have no direct competitor to compare against. Instead, the below benchmarks serve solely as a point of reference and show how the 64GB Transformer Book (£279) compares to what many would consider to be a proper laptop in the form of PC Specialist's Lafité II (£599).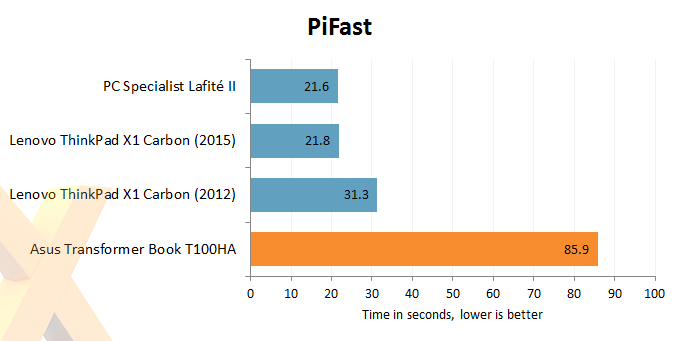 No surprises here, the Transformer Book is less than half the price and CPU performance drops off considerably in our number-crunching PiFast test.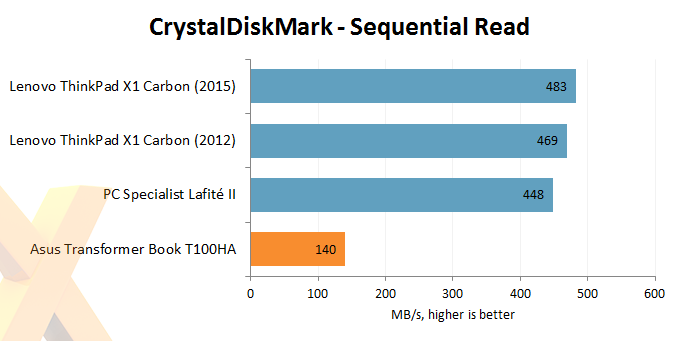 Our second benchmark examines the read performance of the Transformer Book's 64GB eMMC drive, which at 140MB/s is well off the pace of most off-the-shelf SSDs.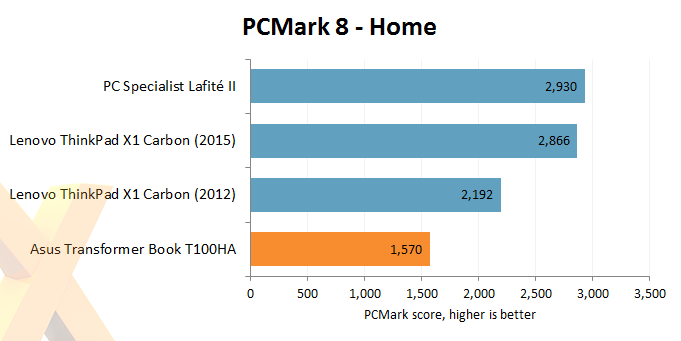 Put together an entry-level Intel Atom processor, 2GB of memory and a basic storage device and you still have a convertible PC that's acceptable for everyday usage scenarios such as web browsing and word processing.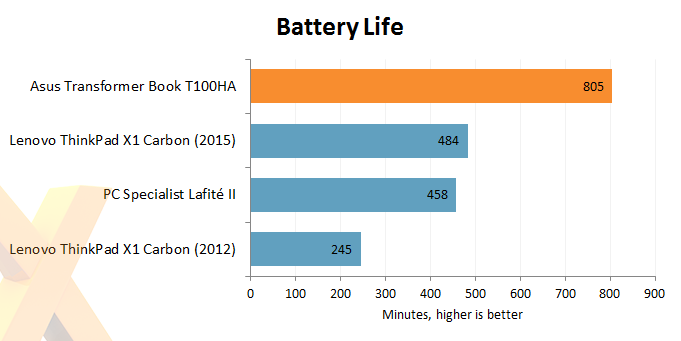 And low-power, energy-efficient hardware does introduce an upside: battery life is really rather good. The Transformer Book's 30Wh battery isn't particularly big, yet it's enough to keep the laptop going for over 13 hours in our video rundown test. This entails looping a HD video clip with screen brightness at 50 per cent, and there's no doubt about it, the T100HA will easily get through a full working day.