Introduction
Thin gaming laptops are all the rage in the PC industry right now, as manufacturers attempt to outdo one another with svelte machines offering a level of performance that belies their form factor.
Gigabyte's P34G, XMG's C703, MSI's GS60 2PC Ghost and the Aorus X7 are all recent examples, and though they each offered a substantial amount of hardware in a relatively thin profile, they weren't necessarily cheap, with prices ranging from roughly £1,200 to £1,700.
In this business, thin tends to mean expensive, and does the size of the chassis really matter that much to gamers? PC Specialist reckons performance and value are more pertinent criteria and is hedging its bets with the 15.6in Vortex GT, priced at £999.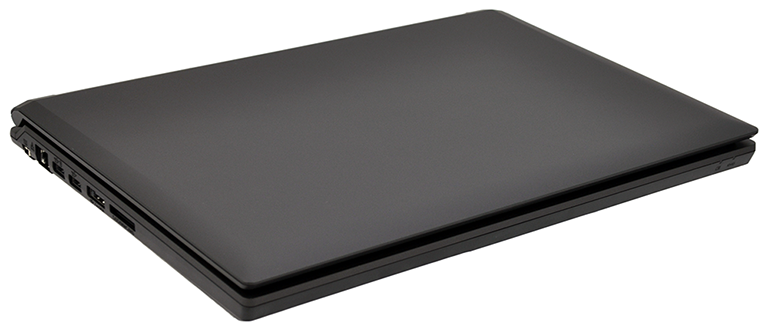 A grand isn't pocket change, of course, but for the money the Vortex GT offers a quad-core Intel Haswell processor, 8GB of DDR3 memory, dedicated GeForce GTX 870M graphics and solid-state storage.
That's the kind of hardware that we suspect would put costlier machines to shame in relevant benchmarks, however there's one catch: the Vortex GT isn't the prettiest laptop you'll see.
Design
Developing thinner, lighter and more attractive laptops is an expensive and time-consuming process. So much so that system integrators typically have to source their chassis from third-party manufacturers.
For the Vortex GT, PC Specialist has opted for the P150SM from Clevo, a well-known Taiwanese provider. It's a popular chassis that should look familiar to gaming laptop enthusiasts - as far as we can tell, it's practically identical to the P150EM dating back to 2012.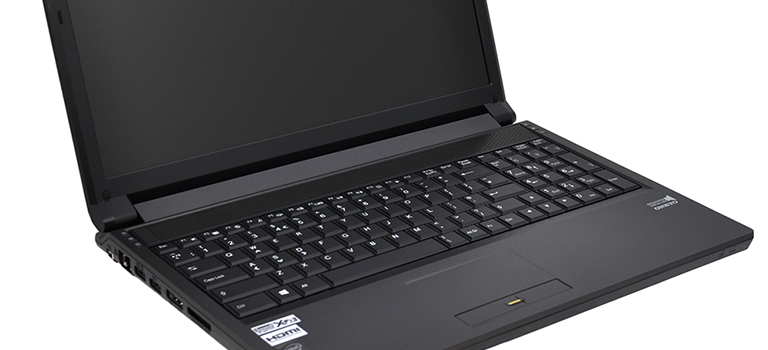 Measuring 35-43mm thick and tipping the scales at a hefty 3.2kg, the Vortex GT is a substantial device whose sheer size and liberal use of plastic make it look and feel older than it is. Anyone who has become accustomed to highly-portable Ultrabooks will find it challenging to go back to a machine as substantial as this.
Portability is the real question mark - picking the laptop up with one hand is easier said than done - but on the plus side we like the fact that PC Specialist has refrained from adding any gaudy additions. The matte-black colour scheme is simple and sleek, unnecessary stickers are kept to an absolute minimum, while the rubberised texture of the lid and palm rest feels good to the touch and has the added benefit of repelling fingerprints.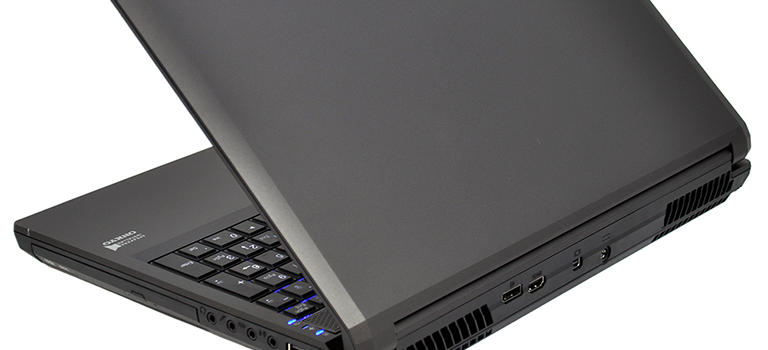 There are no obvious squeaks and rattles, and though the lid exhibits a fair amount of flex, the laptop's main body feels suitably strong and rigid. The Vortex GT isn't going to win any beauty contests, that much is clear, yet there's a reason why this particular Clevo chassis remains a popular choice among system integrators - it's easy to work with and roomy enough to house an array of potent internal hardware.