Introduction
A good chunk of the industry has turned its attention toward super-sexy Ultrabooks, but Taiwanese manufacturer MSI appears to be keeping true to its roots by maintaining a focus on gaming laptops that prioritise cutting-edge performance above all else.
It's a strategy that appears to be working, as while others are using ultra-thin designs to keep up with the trend, MSI has become an increasingly popular choice with two particular audiences: PC gamers and content creation professionals.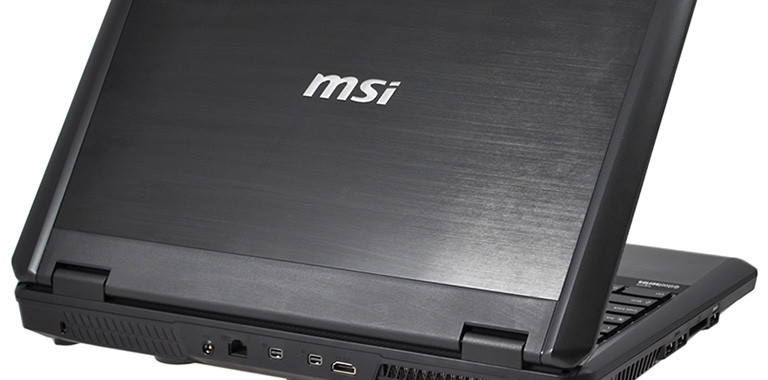 Performance matters to anyone who falls into either of those brackets, and MSI has in recent years continued to back-up its credentials as a purveyor of gaming laptops with muscle through new releases that raise the bar in one way or another.
The latest evolution comes in the form of the GT60 2OD 3K IPS Edition. Priced at £2,000, this is a 15.6in laptop that, in addition to a quad-core processor, high-end graphics, 16GB of memory and a trio of SSDs, incorporates an eye-catching 2,880x1,620-pixel display.
Design
We've seen a fair few gaming laptops make an effort to lose weight, but that obviously isn't the case here. MSI's GT60 is a powerhouse that measures 55mm thick and weighs a substantial 3.5kg. Chunky is the only way to describe it, and you won't find many 15.6in laptops quite as bulky as this.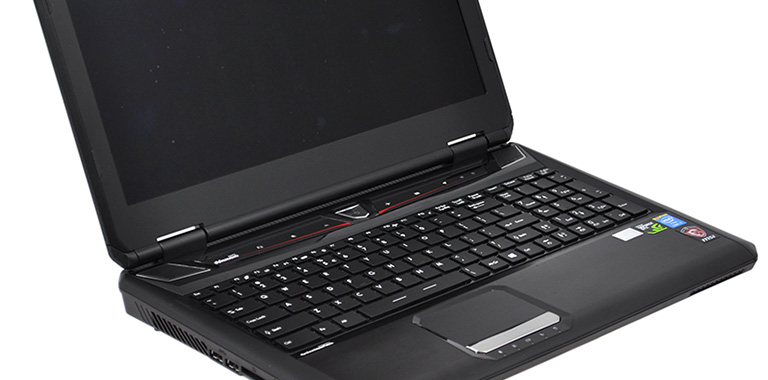 How important is size and weight? Well, it depends entirely on your usage scenario and laptop preferences. Those who see their next laptop as a desktop replacement may actually prefer the GT60's heft, but for me, personally, I've become accustomed to a Lenovo Ultrabook and I now struggle to get to grips with the sheer scale of MSI's machine.
Sure, the GT60 is significantly more powerful and a spacious chassis is required to house such lofty components, but in relation to many of today's computing devices, it feels old-fashioned in stature.
Readers who are familiar with MSI's GT-series machines should, however, feel right at home. The overall chassis design hasn't changed much in recent years, and as far as look and feel is concerned, it's easy to draw parallels between the new GT60, last year's GT70, and 2011's GT780.

It's a sea of black plastic topped with a brushed-aluminium lid, and it's still highly susceptible to fingerprints, but MSI has made small refinements throughout. In our experience, the latest GT60 certainly feels more rigid than previous models. Despite being built primarily of plastic, there's hardly any flex in the main chassis and the whole unit feels well put together.
Perhaps in the knowledge that the GT-series has proven popular with multimedia professionals, MSI has also continued to refrain from unnecessary gamer emblems. The backlit MSI logo on the lid looks neat, and the red highlights of yesteryear have been confined to just a small, thin line above the keyboard. The GT60 won't be winning awards based on its exterior styling, but the design is inoffensive and the target market will no doubt agree: it's what's inside that counts.
MSI GT60 2OD-092UK Specification

Processor
Intel Core i7-4700MQ
Memory
16GB DDR3 1600
Integrated Graphics
Intel HD 4600
Discrete Graphics
Nvidia GeForce GTX 780M 4GB
Display
15.6in WQHD+ (2880x1620) LCD
Battery
87Wh Lithium Ion
Wireless
Killer Wireless-N 1202
Primary Storage
3 x 128GB SanDisk X110 SSDs in RAID 0
Secondary Storage
750GB Hitachi Travelstar 7,200RPM HDD
Optical Drive
Blu-Ray Writer
Operating System
Microsoft Windows 8.1 64-bit
Dimensions
395mm x 267mm x 55mm
Weight
3.5kg
Component Choices
The 2,880x1,620 display is undoubtedly MSI's headline act, but in order to push those 4.7-million pixels (more than double what's on offer from a standard 1080p panel), the GT60 2OD requires some serious horsepower.
In the UK, MSI's £2,000 model comes equipped with a latest-generation Intel Core i7-4700MQ processor. The 22nm 'Haswell' chip feature a quad-core, hyper-threaded design that touts clock speeds of up to 3.4GHz, integrated Intel HD 4600 graphics, a 6MB cache and a 47W maximum TDP.
Said chip is partnered by 16GB (2x8GB) of DDR3-1600 memory and discrete graphics in the form of an Nvidia GeForce GTX 780M. The latter is Nvidia's ultimate consumer notebook GPU and incorporates 1,536 processors clocked at 771MHz (+ Boost) and 4GB of GDDR5 memory hooked up via a 256-bit bus.
We'll find out soon if that's enough to drive games at the laptop's native resolution, but as expected, the GT60 is able to use Nvidia Optimus on-the-fly graphics switching to help preserve battery life by ensuring that the discrete GPU remains disabled when the Intel IGP will suffice.
There's plenty more. On the storage front, MSI is using three 128GB SanDisk X110 SSDs. The trio of mSATA drives are configured in a RAID 0 array for maximum performance and in our own AS SSD tests delivered blistering sequential read and write speeds of 1,196MB/s and 526MB/s, respectively. The 384GB primary storage setup would suffice for most, but MSI also opts to populate the 2.5in drive bay with a 750GB Hitachi Travelstar hard disk.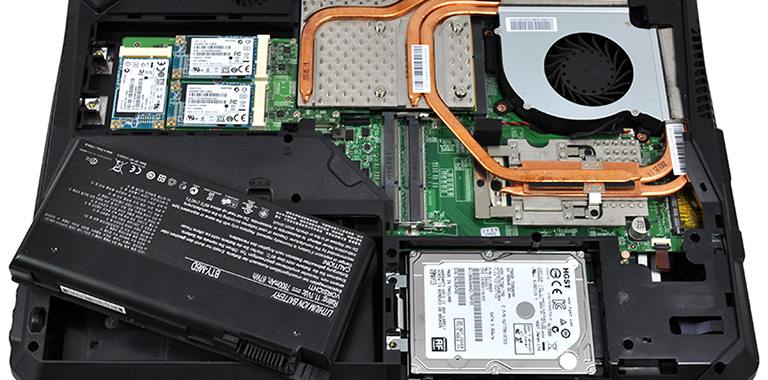 Peaking inside reveals that the GT60 2OD will be easily upgradeable in future. Two spare memory slots are available, and we see a total of five heatpipes connected to the exhaust fan. The CPU and GPU are served by two heatpipes apiece, and the fifth and final bar of copper is used to bridge the two - the theory, we suppose, is that if the GPU is idle, its heatsinks should still be used to cool the CPU.
Elsewhere, there's a large, user-replaceable 87Wh battery, Killer Wireless-N networking with integrated Bluetooth, and a 64-bit install of Microsoft's Windows 8.1 operating system.
In terms of I/O connectivity, the GT60 2OD sports a trio of USB 3.0 ports and an SD card reader on its left edge, while the right side is home to four audio jacks, a single USB 2.0 port and a Blu-ray writer. A trio of video outputs - two mini-DisplayPort and HDMI - are positioned around back alongside Gigabit Ethernet and a connector for the bundled power supply.
It's worth noting that the GTX 780M is able to drive three external displays, further adding to the laptop's workstation credentials and there's more in store for professional users: MSI has a workstation-specific variant dubbed the GT60 20K that swaps out the GeForce GTX 780M in favour of a Quadro K3100M.
There's clearly a significant amount of performance on offer, but what's the GT60 2OD actually like to use? Let's start by taking a closer look at that '3K' display.