Introduction
Battlefield 4, Call of Duty: Ghosts, FIFA 14, a new Command & Conquer and, who knows, maybe even GTA 5. PC gamers have plenty to look forward to in the coming winter months, so now's as good a time as any to reconsider that gaming laptop you've always wanted.
The arrival of Intel's fourth-generation Core processor has seen a slew of new portable PCs arrive on the market, yet for gamers there tends not to be too much choice outside of the numerous Clevo-based rebrands. Step forward Gigabyte, who is gearing up to unleash an entire range of Haswell-infused gaming laptops including the eye-catching P25W.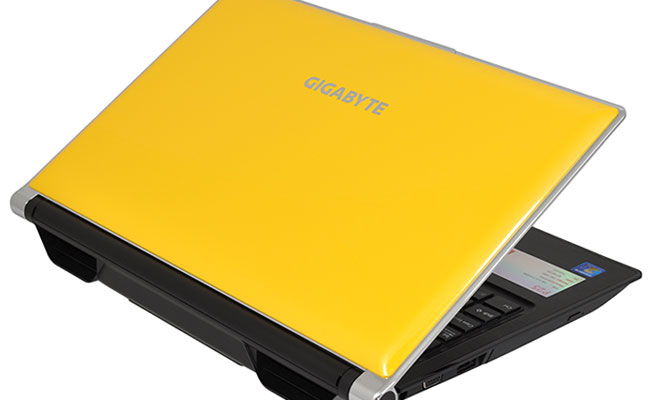 Eye-catching might have been an understatement. Topped with a vivid yellow lid and "sports car" air vents, the P25W cares little for subtlety and, thanks to an underlying quad-core Intel processor and dedicated Nvidia graphics, is destined to make a statement.
UK availability is expected in the coming weeks, with retailers starting to show pre-order pricing beginning at £1,300. Question is, has the P25W got what it takes to be a well-rounded gaming machine?
Design
Right then, let's start by getting that big, yellow topping out of the way. This is, without a doubt, the Marmite of laptop lids - you will either love it or hate it. The HEXUS team is similarly divided, but me, personally, I wish the laptop came in black.
As far as we can tell, the P25W won't be offered in any other hues, so it's a surprise to see Gigabyte choose such an ostentatious colour. The manufacturer is most probably aiming for Lamborghini yellow, but through scientific analysis, we have concluded that the shade of yellow most closely resembles a pack of peanut M&Ms. And as if the beaming top just wasn't enough, it's finished with an equally shiny chrome surround.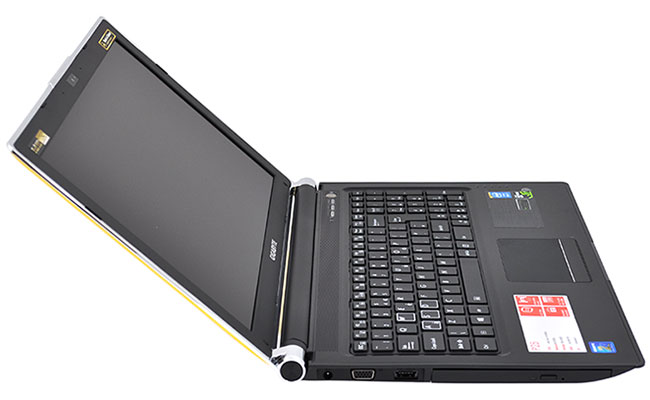 There's so much bling on the exterior that you'll never go unnoticed when you're carrying the P25W, yet this is a laptop with two personalities. On the outside, it's Lady Gaga, on the inside, it's Katie Melua; a capable performer, just without a lot of the showmanship.
Sit in front of the laptop and you're presented with a sea of black. Heck, the interior's almost business-like and it feels reasonably modern thanks to tapered edges, a maximum thickness of 38mm and a 15.6in, full-HD display.
The P25W isn't the lightest, tipping the scales at 2.6kg, but it does feel well put together with no obvious squeaks or rattles. Trouble is, you get the feeling Gigabyte has put together various high-end components and focussed more on overall performance than the little things that can make a premium laptop feel worthy of the price tag.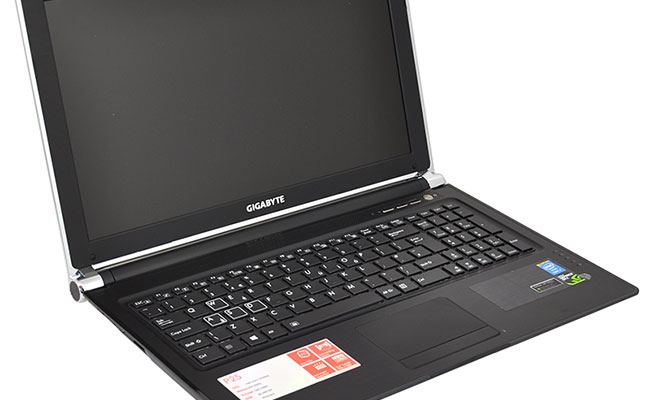 The palm rest, for example, is dressed-up to look like a brushed metal surface, however it's actually plastic and has a little flex to it. The materials on show prevent the P25W from having the premium qualities of, say, a Razer Blade, but Gigabyte is a components company and, while the firm's aesthetic efforts won't be everyone's cup of tea, the underlying ingredients should hold plenty of promise.