Introduction
As you might have heard, Scan Computers has decided to extend its reach into the world of gaming laptops. The system integrator has a knack for producing desktop gaming rigs that tick a lot of the right boxes, so this seems a logical next step, but laptops can be a different challenge entirely.
There's no shortage of competition, for starters, and unless you're pouring money into the development of a new chassis, you're restricted to a prefabricated solution that's likely to be used by rivals.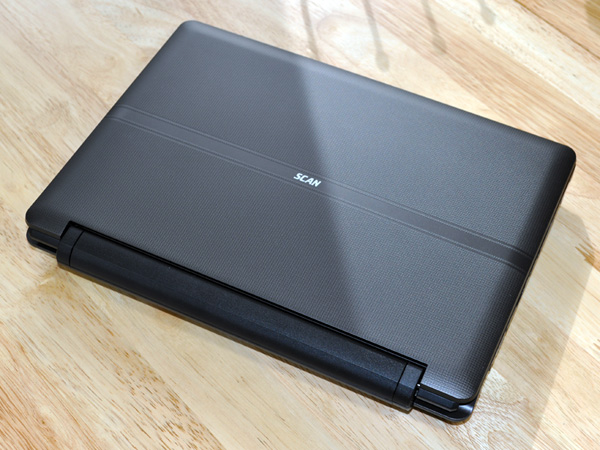 It's a tough proposition, but with the world turning mobile Scan needs to have a range of laptops in its arsenal, so it's introducing the Graphite Series in three unique flavours; the 17.3in 3XS Graphite LG15 (from £1,120), the 15.6in Graphite LG10 (from £1,060) and the baby of the bunch, the 11.6in Graphite LG5 (from £590).
We've been sent the latter for an in-depth evaluation, and it came with a message: "Unlike other so-called 'gaming laptops', all of our Graphite mobile gaming systems have high performance GPUs so you can enjoy DirectX 11 games at their best. Whether you're a road warrior who needs a compact gaming rig or a desktop replacement you'll find what you need in the Graphite series."
Let's find out if that's true.
Design
Arguably the biggest challenge for any vendor aiming to enter the laptop market is to create a portable system that catches the eye. With super-thin Ultrabooks, high-quality MacBooks and everything in between, head-turning aesthetics can be a key factor. Unfortunately, it's an area in which Scan has little room to manoeuvre, as all three first-run laptops are based around existing chassis from Taiwanese manufacturer Clevo.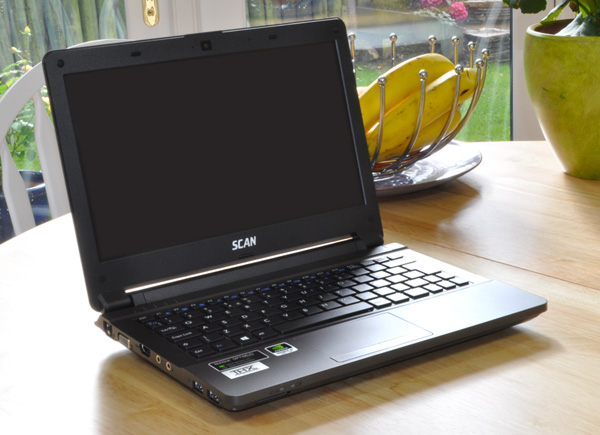 The Graphite LG5 makes use of Clevo's W110ER, and if it looks familiar, that's because a number of other UK system integrators are already selling laptops based around the chassis.
Scan's initial range isn't able to stand-out from the crowd, but Clevo chassis do have benefits; they're typically well built, sturdy and able to accommodate the latest high-end hardware. The downside here is that the compact W110ER frame has a netbook feel about it. Despite the nicely-textured lid, a rubbery palm rest and a surprisingly rigid shell, the chassis is built primarily from plastic, giving it a less-than-premium feel.
And while thin laptops are all the rage, Scan's high-end specification - which includes a mobile third-generation Intel Core processor and dedicated NVIDIA GeForce graphics - results in an 11.6in machine that measures 37mm thick and weighs 1.7kg. The high-capacity, six-cell battery juts out a bit further at the back - which actually gives the keyboard a comfortable incline - but you wouldn't know that the LG5 is a gaming laptop just by looking at it.
It comes across a robust business laptop, thanks to lots of black and a good amount of rubber, but it's lacking in wow factor and appears generic. It's on the inside, however, that Scan's proposition has promise.