Introduction
Anybody in the market for a high-end 15in notebook should probably have Dell's XPS 15z on their shortlist.
The system, introduced earlier this year as "one of the thinnest 15in PCs on the planet", combines the beauty of an anodised aluminium chassis with the power of second-generation Intel Core processor in a sleek 15in form factor that measures less than an inch thick and weighs just over 2.5kg.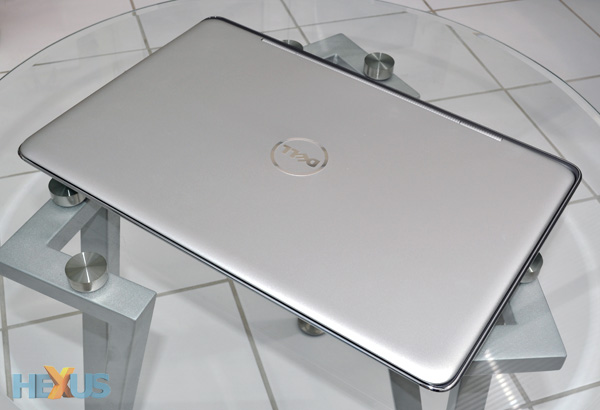 On the face of it, the XPS 15z is thin, portable and powerful, and it's armed with a list of features that include discrete NVIDIA graphics, a slot-loading DVD writer, high-speed USB 3.0 connectivity and a backlit keyboard. With prices starting from £899, it all but demands a closer inspection, so let's dig in.
Design
Dell's notebook is a beautiful machine, but there's no denying that it takes many of its design cues from Apple's MacBook Pro. The two share more than just a few similarities, and with a quick glance, one could easily be mistaken for the other.
On the outside, the XPS 15z's anodised aluminium shell bears striking resemblance to Apple's precision aluminium unibody - and that's no bad thing, as the large expanse of silver metals and clean lines is attractive in its simplicity.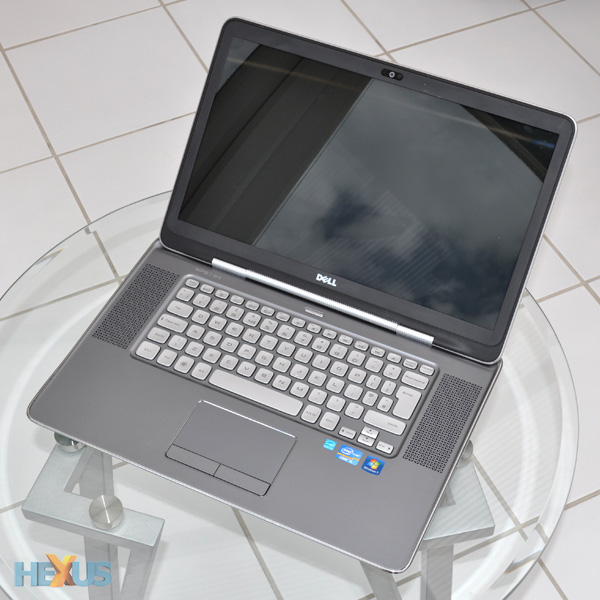 Lift the lid and the similarities continue. Like the MacBook Pro, Dell's XPS 15z offers a sunken chiclet keyboard flanked by two large speaker grills and a spacious, centred multi-touch trackpad.
The same fundamental design approach is applicable to numerous notebooks on the market, but the likeness of the Dell and Apple machines is impossible not to see - even the key layout is almost identical. And the familiarity becomes all the more apparent around the edges.

XPS 15z right edge: headphone jack, microphone jack, slot-loading DVD writer.

XPS 15z left edge: HDMI 1.4, mini DisplayPort, eSATA/USB 2.0, USB 3.0 (x2), 9-in-1 card reader.
XPS 15z rear edge: power connector, fan vent, Gigabit Ethernet.
The position of the slot-loading optical drive on one edge and the majority of the notebook's I/O ports on the other all help develop the sense of déjà vu vu. And make no mistake, this is no coincidence; even the XPS 15z's smaller details - including a pair of USB ports that are too close together for comfort, a left-sided battery status indicator and four rubber feet on the underside of the chassis - are pulled right out of the Mac design book.
Dell's goal, it seems, is to deliver a MacBook-like feel at a lower cost - and that's not a bad ambition. The MacBook Pro is one of the best-looking and most sturdily-built notebooks on the market, but pricing for a 15in model starts at £1,549 and it runs an operating system that isn't everybody's cup of tea. If you're a Windows person - and let's face it, somewhere close to 90 per cent of all computer users are - then there's plenty of appeal in a notebook that looks like a MacBook Pro, but costs £650 less and runs Windows 7.
But there's more than just price and operating system separating the XPS 15z and the Apple machine. While the latter is partly carved from a single piece of aluminium to give a strong shell and a near-seamless design, Dell's system just doesn't feel anywhere near as premium. That shouldn't come as a surprise when you consider the gulf in price between the two, but the XPS 15z's distinctly-average build quality did manage to catch us off guard.
Our sample - which, we should add, had most probably been probed by previous reviewers - arrived looking worse for wear and confirmed our fears; this 'clone' looks like a MacBook Pro, but it isn't quite built like one.
As shown in the above images, the silver rim surrounding the machine's magnesium-alloy palm rest has started to come away, as has the plastic panel covering the I/O ports. And the display isn't as robust as we'd like, either. Instead of being sheathed behind a glass panel - ala the MacBook - the XPS 15z's screen is surrounded by a rubbery black border that appears to be attached only via glue. On our machine, the top-right corner is already starting to peel.
A bit of care in handling should prevent these issues becoming commonplace, and it's worth repeating that our review sample has probably been pulled apart and reassembled on numerous occasions by eager press. Still, build quality could and should be better, and that's probably enough to turn away business users who prioritise rugged reliability.
Specification
Dell offers the XPS 15z to UK consumers in three unique flavours priced from £899, £999 and £1,199.
All three maintain the notebook's svelte 24.7mm-thick form factor, but offer a few key differentiators. The base model features a 2.3GHz dual-core Intel Core i5-2410M processor with integrated Intel HD 3000 graphics, 4GB of DDR3 memory, a 500GB, 7,200RPM hard disk and a 1GB discrete NVIDIA GeForce GT 525M graphics card. A very healthy set of components, but they're joined by a 15.6in panel that offers a basic resolution of 1,366x768.
If you deem that to be an inadequate - and we reckon most users will - Dell's £999 model offers a full-HD, 1,920x1,080 panel and the same set of underlying components. At the top of tree, the £1,199 configuration ties the full-HD display with a 2.7GHz dual-core Intel Core i7-2620M processor, 8GB of DDR3 memory, a larger 750GB, 7200RPM hard disk and a GeForce GT 525M graphics card with a meatier 2GB frame buffer.
Powerful configurations, but there are a few missing ingredients. Dell currently offers no quad-core CPUs in the XPS 15z, and there's no option for either a factory-fitted solid-state storage solution or a Blu-ray optical drive. What we have instead is a strong padding of default features that includes a backlit keyboard, a slot-loading DVD writer, a 1.3 megapixel webcam and an eight-cell battery claiming up to 8 hours and 22 minutes of battery life.
We've got the £899 model to play with, so read on to find out what it's like to use, and how potent those internal components really are.