Benchmarks: Temperature and Noise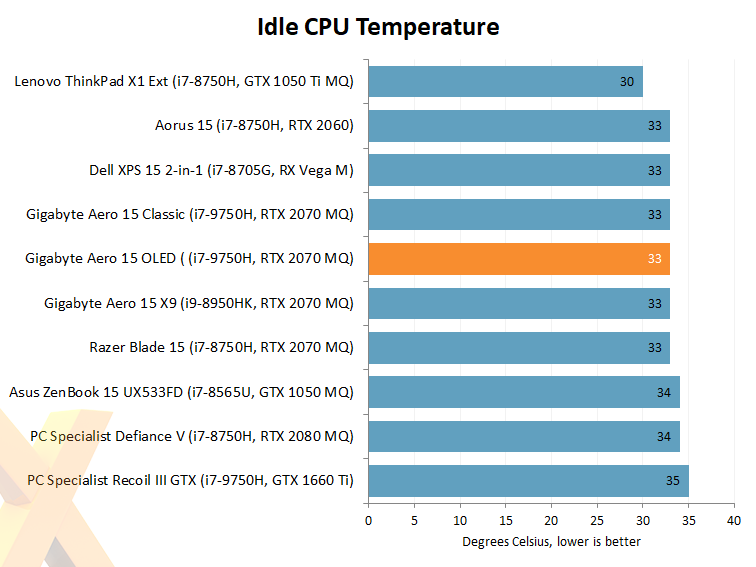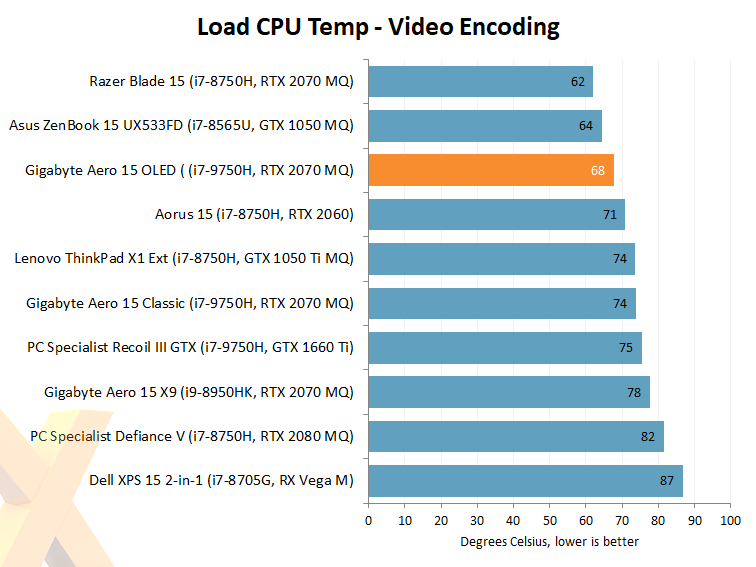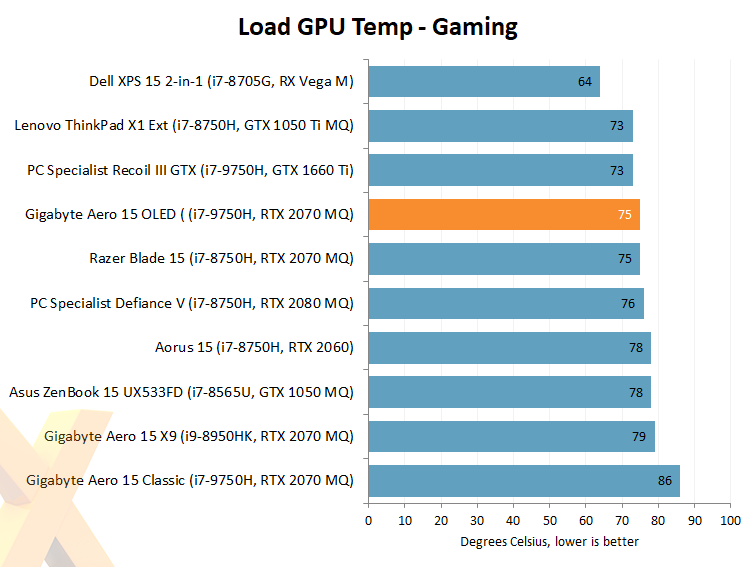 Eagle-eyed readers may have noticed that the Aero 15 OLED is slightly thicker than the Aero 15 Classic (20mm vs. 18.9mm). Such a shift could be viewed as a step backward, but we see it the other way; the small increase in height has allowed for improved thermals, making for a more comfortable user experience. Both the CPU and GPU run noticeably cooler in the new-and-improved chassis.

Better yet, we've also been able to examine the noise output of both Aero 15 systems and under 3D load the OLED is a tad less vocal than its Classic predecessor. An improvement, but don't be fooled into thinking this is a quiet laptop. Noise levels still range from noticeable to unmistakable, and coil whine is also evident in our sample. Such traits are to be expected in a laptop with this amount of high-performance tech.