Benchmarks: CPU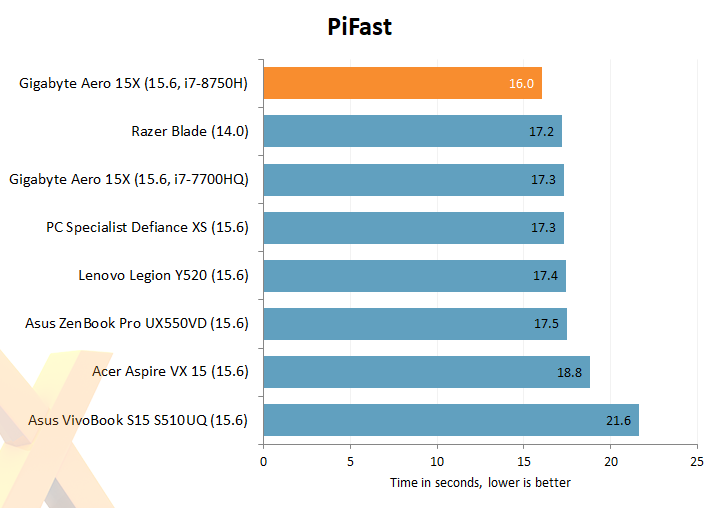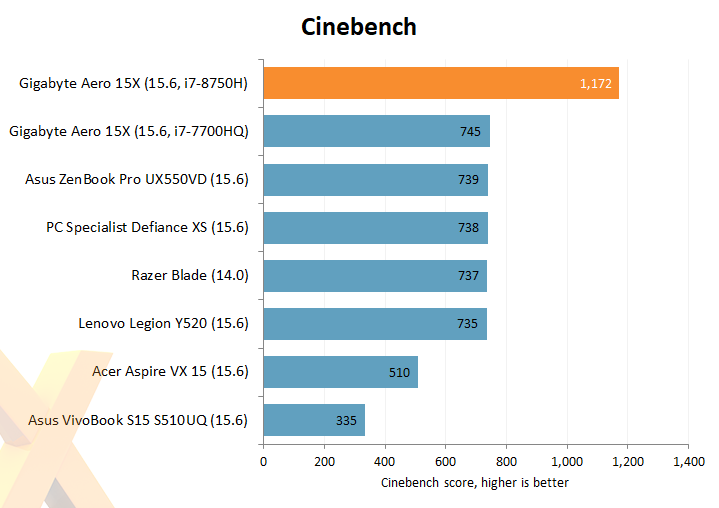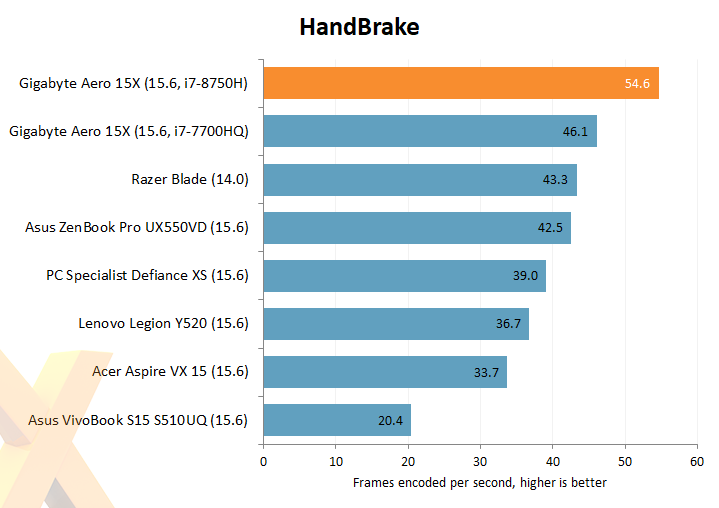 Say hello to the Core i7-8750H, folks. Setting new standards in this space, the chip's ability to turbo to 4.1GHz propels the refreshed Aero 15X to the top of the charts. And of course, those extra cores and threads are reflected in the multi-threaded workloads - we have both the 7th and 8th Gen configurations in our line-up and Cinebench performance is improved by almost 60 per cent.
Tasty stuff, however Gigabyte's out-the-box configuration is such that performance varies wildly depending on power source. The above benchmarks are run when attached to the mains, but we often found the laptop sluggish when running on battery. Closer investigation reveals that maximum processor state is set to just 50 per cent when unplugged, resulting in a massive shift in benchmark potential. Cut the cord and the PiFast score drops to a woeful 60 seconds, while Cinebench plummets to 347.
A sneaky way to maximise battery life and longevity? Perhaps, yet we don't feel comfortable with a £2,200 product artificially limiting the hardware potential to such an extent. You can alter the power profiles manually, but we're of the opinion Gigabyte needs to revisit its software configuration and settle on a less severe performance penalty.