Introduction
It is an exciting time to be in the market for a new PC. Renewed competition among the major chip manufacturers has resulted in a wave of new CPU releases offering more cores and greater performance than ever before. Many-core desktop processors are now readily available, while ultra-thin laptops have made the transition to a quad-core design, and the last piece of the puzzle, it seems, is mobile high performance. Intel is filling the void today with the launch of a further five 8th Gen Core chips that will bring hexa-core computing to gaming laptops designed to thrill.
Opportunity beckons and a number of key players will be lining up to refresh their wares with the new hardware. One of the first to strike is Gigabyte, whose already tasty Aero 15X has been given the 8th Gen treatment.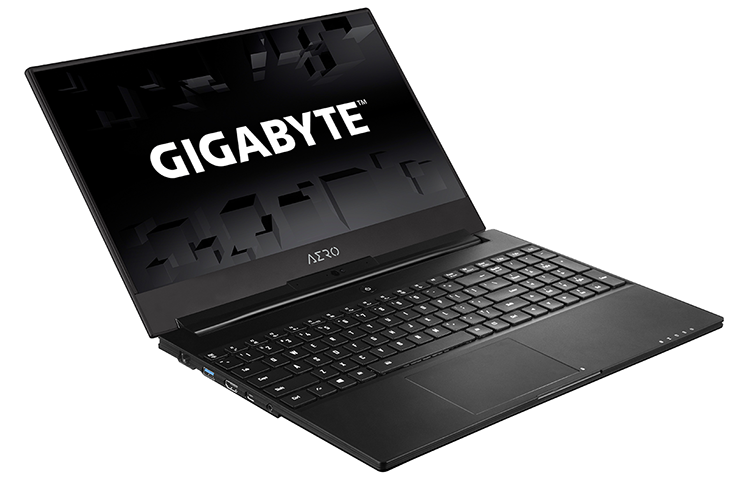 At first glance, the new variant could easily be mistaken for last year's model that goes by the same name. Aero 15X looks and feels familiar, but there are a few subtle changes, including the price tag. Whereas the 7th Gen model retailed for £1,999, the 8th Gen upgrade will start at £2,199 for a full-HD model, or £2,399 when equipped with a 4K UHD display. Bad news for anyone hoping to bag a bargain, but we hate to be the one's to break it to you; tech isn't getting any cheaper.
Gaming Without The Glitz
If you happened to be fond of last year's machine, you may find the 2018 upgrades are worth the 10 per cent premium. For starters, chassis thickness has been trimmed from 19.9mm to 18.9mm, and though we're not talking Surface Book levels of beauty, the Aero 15X is one of the tidiest 15.6in laptops to include an Intel Core i7 processor and dedicated GeForce GTX graphics.
Gigabyte benefits from having two brand divisions. The more extreme/ostentatious laptops are launched under the Aorus umbrella, with the Aero line instead offering a sleeker, more refined package that turns its back on hardcore gaming features in favour of everyday balance. With an Aorus you may get, say, SLI or perhaps G-Sync, but a Gigabyte Aero is more likely to emphasise portability and battery life.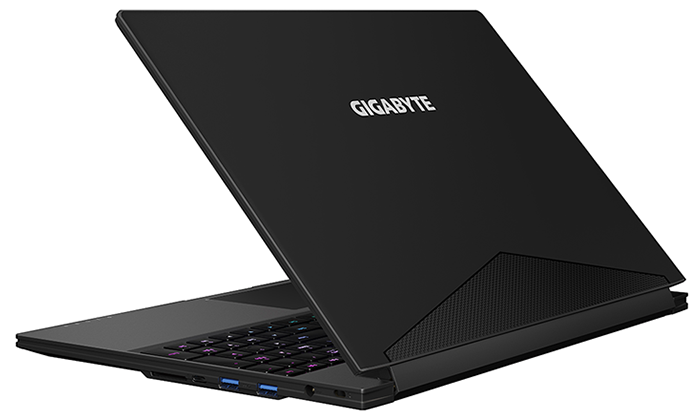 It is a delicate balance, but on paper Aero 15X ticks a lot of the right boxes. Build quality is decent throughout, the 5mm bezel surrounding the screen gives the whole package a modern elegance, and a weight of 2kg is reasonable for a 15.6in machine carrying this amount of firepower. Do be aware however that the caveats applied to the 7th Gen model still remain; there's no option for a touchscreen; the webcam is awkwardly positioned below the screen; and the display hinge is prone to wobble.
Moving Into Sixth Gear
The goal for the 8th Gen refresh is to cram more performance into a tried-and-trusted form factor. Gigabyte's pick from the latest Intel crop is the Core i7-8750H, which while retaining the same 45W TDP as last year's Core i7-7700HQ manages to offer a higher 4.1GHz turbo frequency, integrated UHD 630 graphics, and a 50 per cent increase in CPU cores. A six-core, 12-thread chip is the star attraction, and it is paired to a GeForce GTX 1070 Max-Q GPU that now has the pleasure of outputting to a 144Hz full-HD IPS display.
A significantly higher refresh rate is a real boon for gamers who appreciate fast and fluid gameplay, but it's a shame Aero 15X doesn't support G-Sync for a higher-quality, tear-free experience. Doing so would render the Intel IGP obsolete, and Gigabyte seems to favour an Optimus configuration, whereby the laptop switches been Intel and Nvidia graphics to provide performance when necessary and power savings at all other times.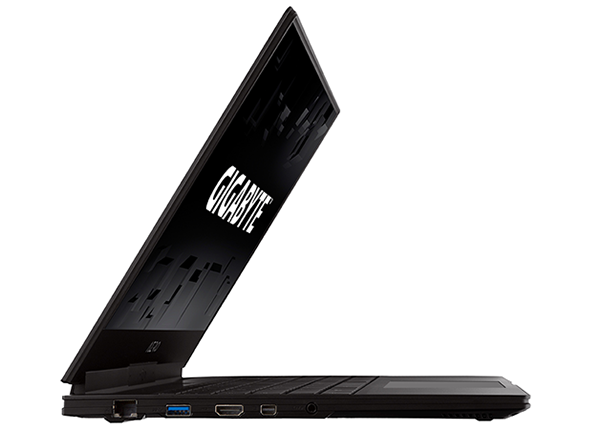 One surprise change is the memory configuration. This time around, Gigabyte has switched to a solitary 16GB stick of DDR4. We're told this is an economical issue, and though a second slot is available for end-user upgrades, it nonetheless seems a strange decision to limit a Core i7 chip to single-channel memory by default.
Elsewhere, the hardware setup is for the most part unchanged. A 512GB M.2 SSD provides ample storage (though the supplier has switched from Samsung to Toshiba), there's a large 94Wh battery, plus all the usual ports. These include Gigabit Ethernet, USB 3.1 Gen 2, HDMI 2.0, mini-DisplayPort 1.4 and an audio jack on the left side, while over on the right you'll find a high-speed UHS-II SD card reader - new for this model - USB 3.1 Type-C with support for Thunderbolt, two USB 3.0 ports, as well as a connector for the external PSU.
Software Shenanigans
There's nothing new to report with regards to the RGB keyboard and Elan trackpad - the former still feels a tad cramped with integrated numpad while the latter can be somewhat jittery during use - but audio output from the surprisingly powerful stereo speakers has been bolstered through support for Dolby Atmos.
One criticism of earlier Aero 15X models has been Gigabyte's bloated approach to software, and though there are signs of improvement, this is still some way from being a clean install. On the one hand, the desktop is no longer littered with shortcuts to the likes of Internet Explorer and Media Player (they're now in a folder dubbed Utility) and the number of pre-installed utilities has been trimmed to just a handful of Gigabyte essentials.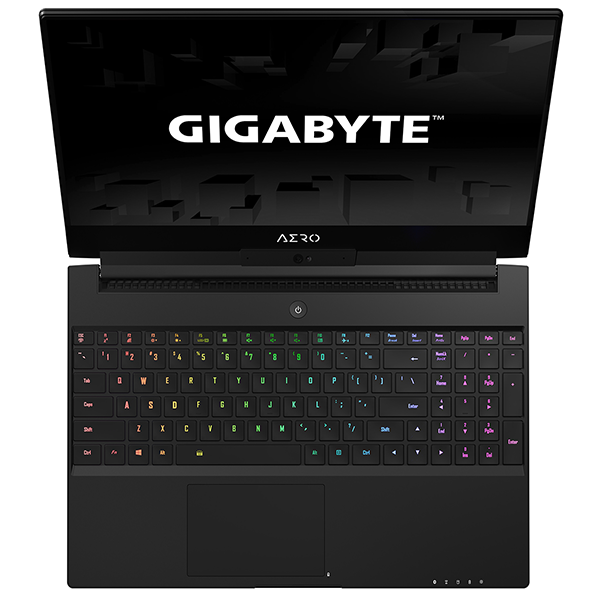 On the other hand, you get a pop-up on boot asks you to agree to allow G-Style to collect data on how you use the laptop, with no ability to opt-out, and the out-the-box power profiles aggressively cut performance by as much as 50 per cent depending on whether or not the system is connected to the mains. More on that later.
This is for all intents and purposes the popular Aero 15X touting a significant CPU upgrade and a new 144Hz full-HD display. We're intrigued to see what the benchmarks reveal, so let's hop to it.