Benchmarks: CPU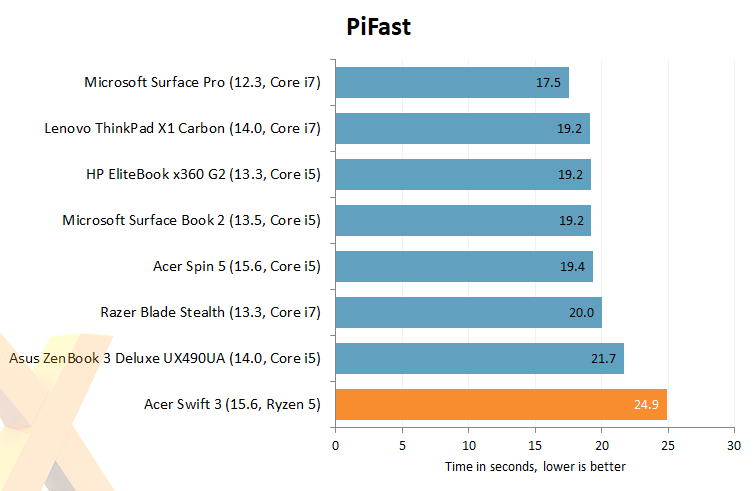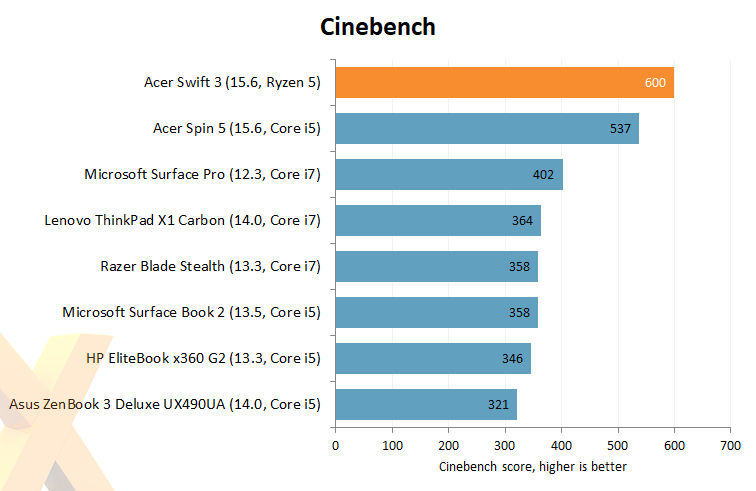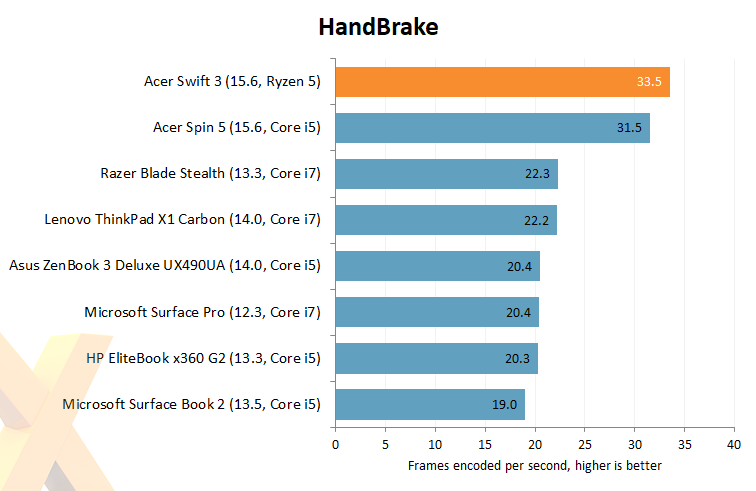 AMD deserves plenty of credit for getting back into the game. Ryzen's arrival means we finally have an AMD-powered laptop in our line-up, but expectations do need to be tempered somewhat.
Though the Ryzen architecture has plenty of strengths, instructions per clock (IPC) remains a relative weak point, resulting in limited performance in single-threaded workloads such as our PiFast benchmark, where Intel continues to dominate.
But having many cores suited to multi-tasking has always been Ryzen's best attribute. The 2500U's four-core design results in chart-topping scores in Cinebench and Handbrake, both of which made good use of the eight available threads. Another way to look at it is to say that Ryzen has been good for the industry as a whole - Intel has been forced to respond with quad-core Core i5 chips of its own, as evidenced by the similarly proficient Acer Spin 5.