Introduction
The arrival of Nvidia's GeForce GTX 10-series mobile GPUs has given laptop vendors license to roll-out revamped models armed with the latest in graphics horsepower. HEXUS has already examined the Asus ROG G752VS, Aorus X5 v6 and EVGA SC17, but for those seeking a solution available for less than £2,000, we're today turning our attention to the refreshed Gigabyte P35X v6.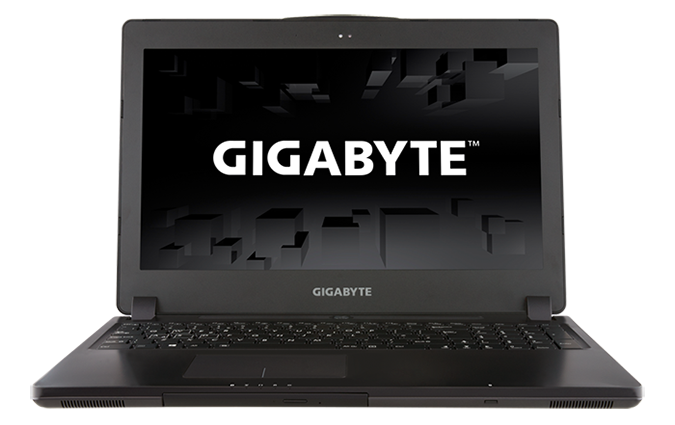 Priced at £1,899 for a full-HD model or £1,999 for a variant touting a 4K UHD display, the 15.6in P35X v6 offers an incremental upgrade over last year's fifth-generation spec, with the key change taking place in the GPU department. Out goes the GeForce GTX 980M and in comes the superior GeForce GTX 1070.
The GPU is a fine choice for mobile gameplay with high-quality settings, and what sets the P35X apart from many other gaming laptops in its class is the sleek external profile. Measuring a hair under 21mm at its thickest point, Gigabyte's chassis is reasonably svelte and, if you prefer your gaming laptops modest, you'll like the fact that there are no go-faster stripes, no dazzling RGB lights and no oversized exhaust vents. It's designed to look like a laptop, not a car.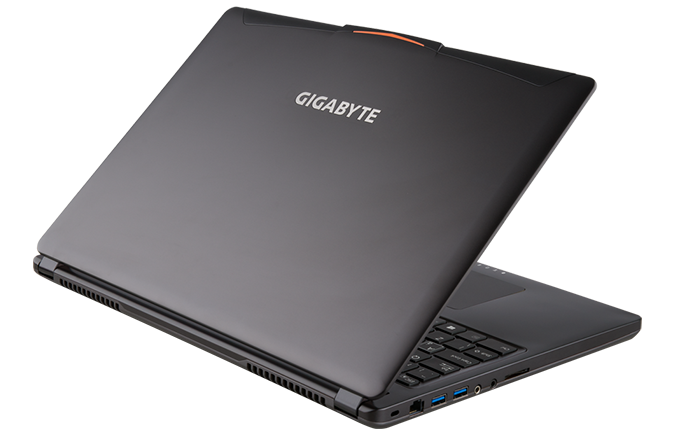 Fans of last year's model will feel right at home as the chassis is practically identical, but we do wonder if Gigabyte has missed a trick by not taking the time to include a few other upgrades. The display lid still has a bit of unwanted flex, as does the keyboard tray, and one of the main issues with the v5 - fan noise - hasn't been addressed. When the going gets tough, we could hear the P35X v6's cooling system from adjacent rooms.
Might there have been a display upgrade, too? As it stands, the full-HD and 4K UHD panels are both decent, however the bezel is a little on the large side and given the laptop's gaming credentials, it's a shame that neither screen supports Nvidia's G-Sync adaptive framerate technology. The v6 refresh is clearly a case of evolutionary rather than revolutionary, but the system still has numerous strengths.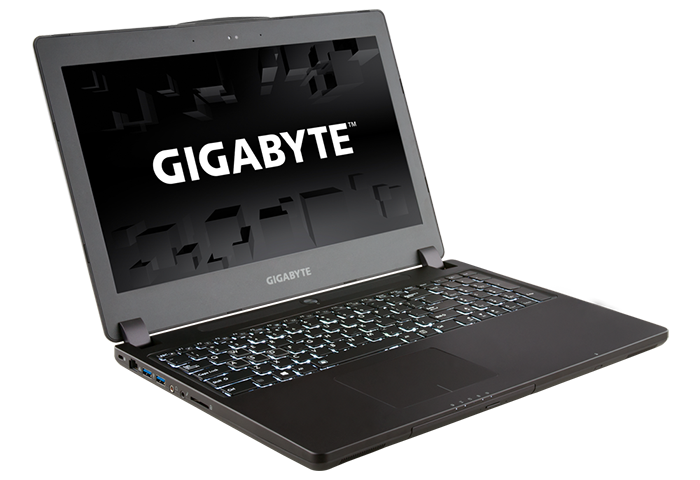 The GeForce GTX 1070 is paired to a potent Core i7-6700HQ processor, there's 16GB of dual-channel DDR4 memory, a 256GB NVMe M.2 SSD, a 1TB hard disk and, in-keeping with the older model, an integrated optical drive. We'd argue that the latter could be dropped in favour of a larger battery, but either way, the P35X v6 continues to be a powerful place to work.
Gigabyte's backlit keyboard isn't redefining standards but does the job, the trackpad is a good size, sound output from the upward-firing speakers is punchy, and there's plenty in the way of connectivity. The laptop's left edge is home to Gigabit Ethernet, two USB 3.0 ports, headset and microphone jacks, as well as an SD card reader and a Kensington lock. Over on the right you'll find mini-DisplayPort, USB 3.0, USB 3.1 Type-C, HDMI, VGA and a connector for the external 230W power brick.
So little has changed from a design point of view that it's worth poring over our previous P35x v5 review for the smaller details. This time around, we're interested in one key aspect: how does the P35X v6 perform with the Core i7-6700HQ paired to a GeForce GTX 1070? Let's get on to the benchmarks and see if the upgraded combination is enough to drive games at our review sample's native 4K resolution.