Power, Temperature and Noise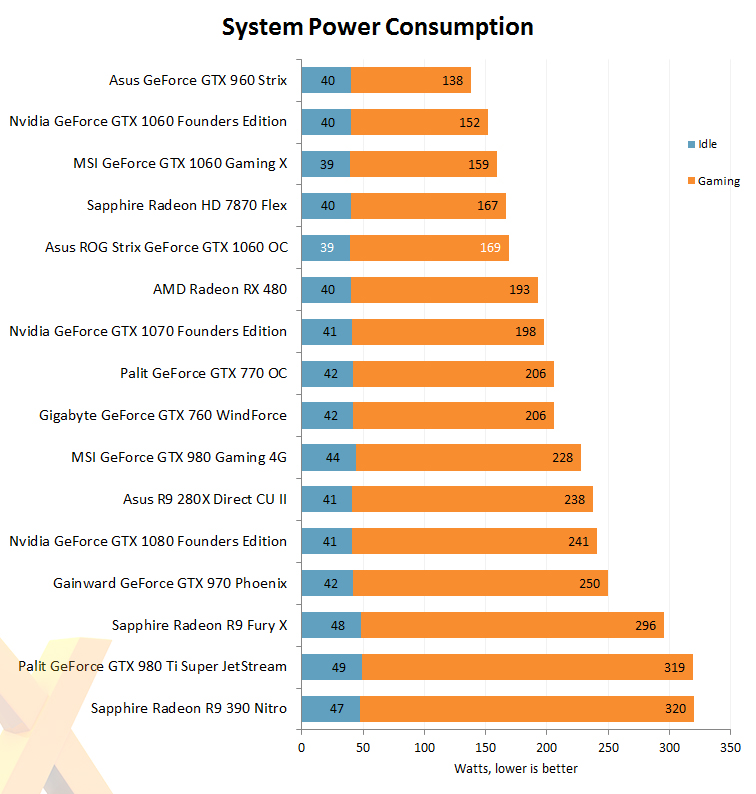 Energy efficiency is one of the GTX 1060's best attributes. Overclocked cards will increase power draw, as evidenced by the ROG Strix, but that's no hardship when you consider the bigger picture. Asus's GTX 1060 delivers a performance level comparable to the an overclocked GTX 980 while consuming 25 per cent less power.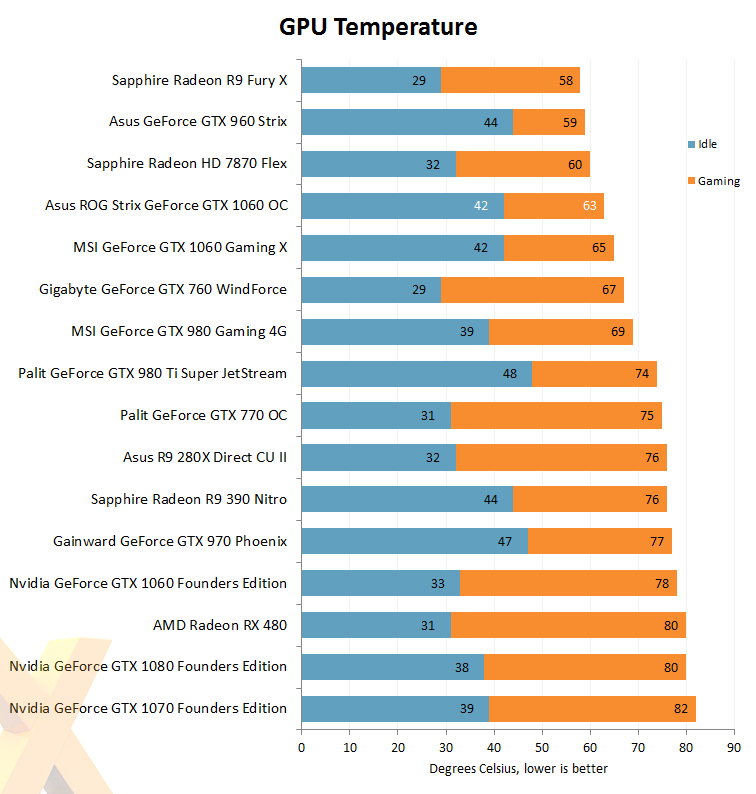 We don't imagine any partner card will struggle with GTX 1060 heat output. Asus's triple-fan assembly kept core temperature to 63ºC on a hot and humid day.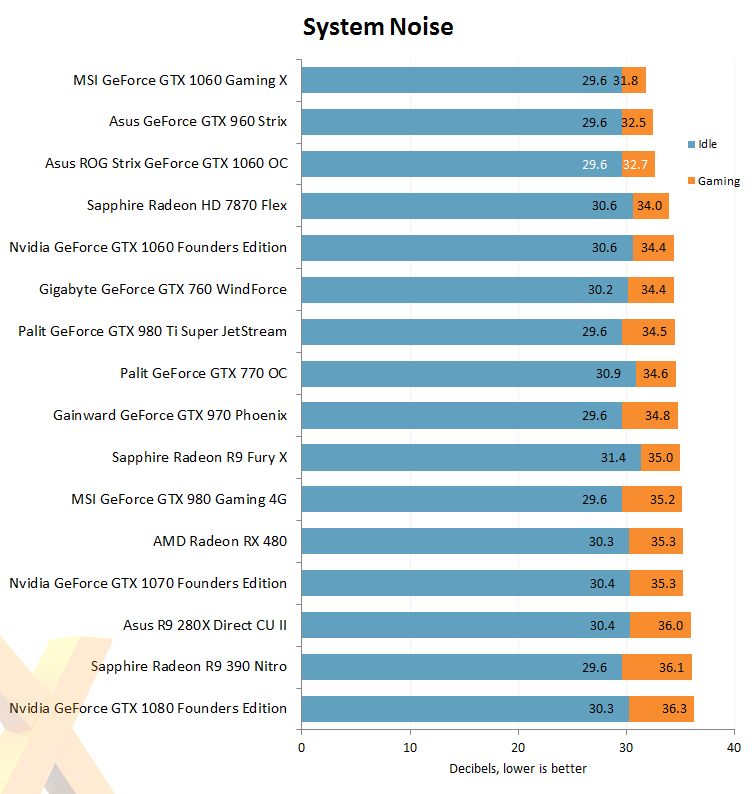 It's lovely and quiet, too. The three fans switch off at low load and are by no means noisy when they spin into action.