Overclocking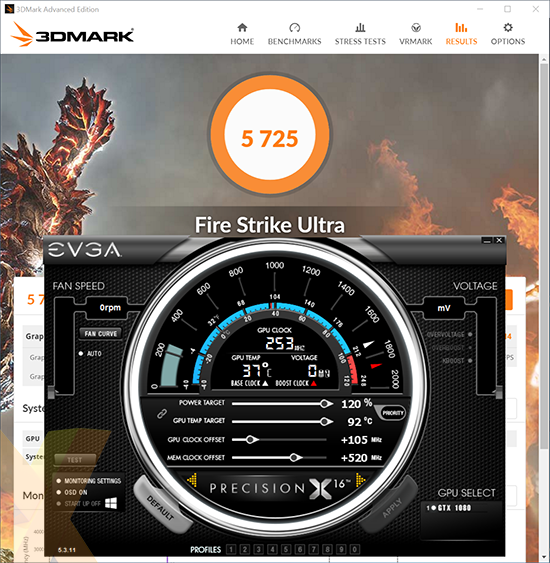 The final overclocked speed was a tad higher than what we have seen from other GTX 1080 cards. We increased the core speed to +105MHz and memory to +520MHz. The end result was a consistent boost speed of 2,062MHz across a trio of benchmarks.
Showing how similar overclocking performance is amongst GTX 1080s, especially using our methodology of not increasing the voltage, the EVGA took top spot away from Inno3D by virtue of a two-point advantage.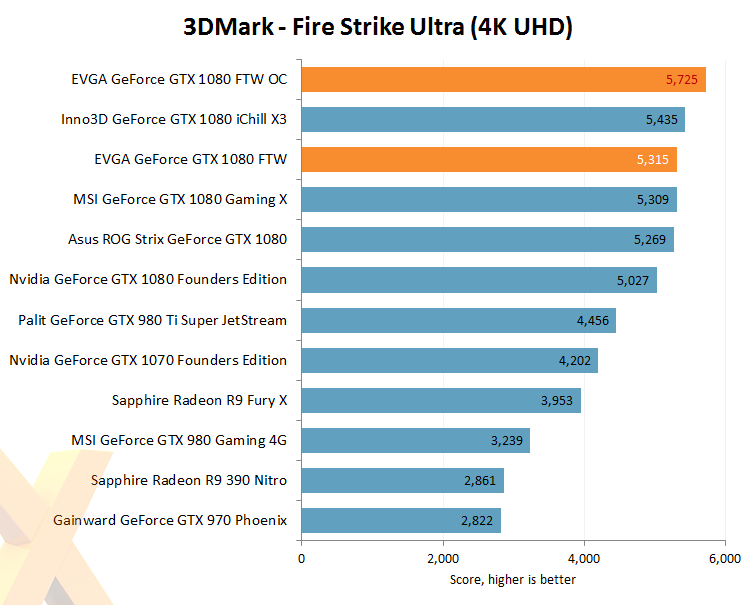 Top of the tree, but you don't gain that much from overclocking.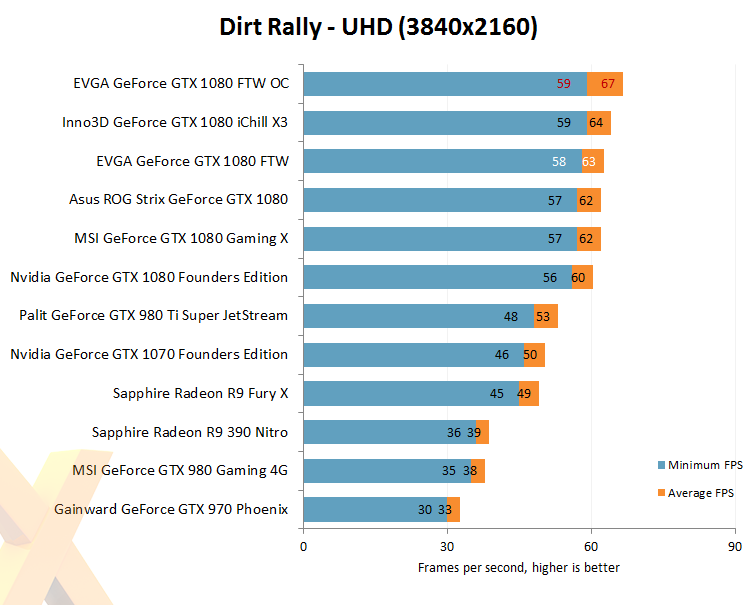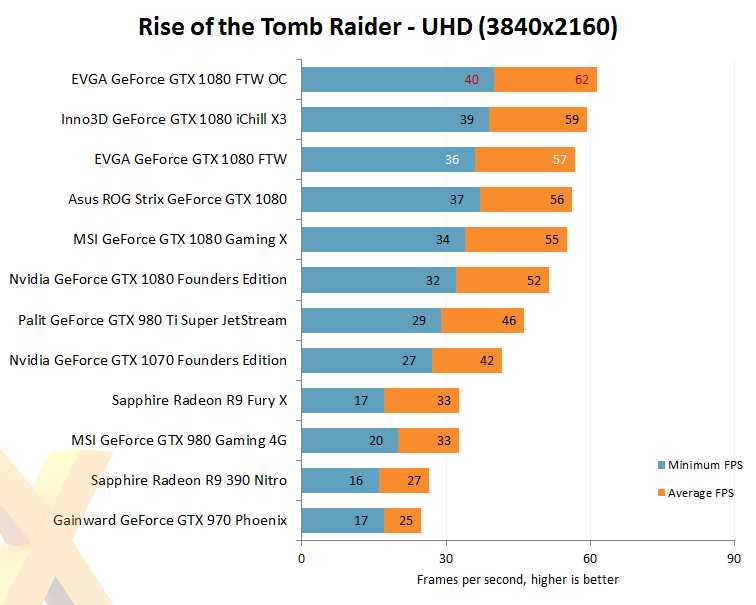 Though it does become a true 4K60 card with a quick trip to the Precision XOC utility.