Power, temperature and noise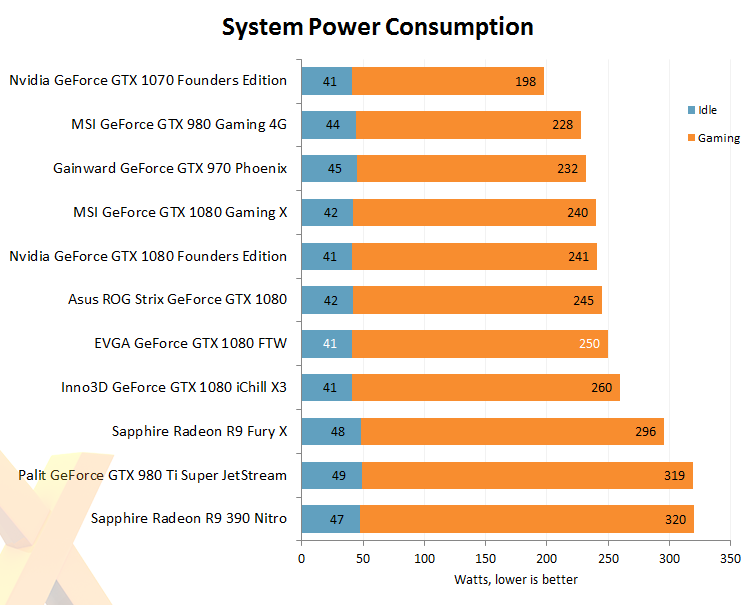 A 16nm process helps keep system power consumption at what we consider to be low levels. Remember our test platform, housed inside a chassis, has an overclocked Core i7-6700K running at an all-core 4.4GHz.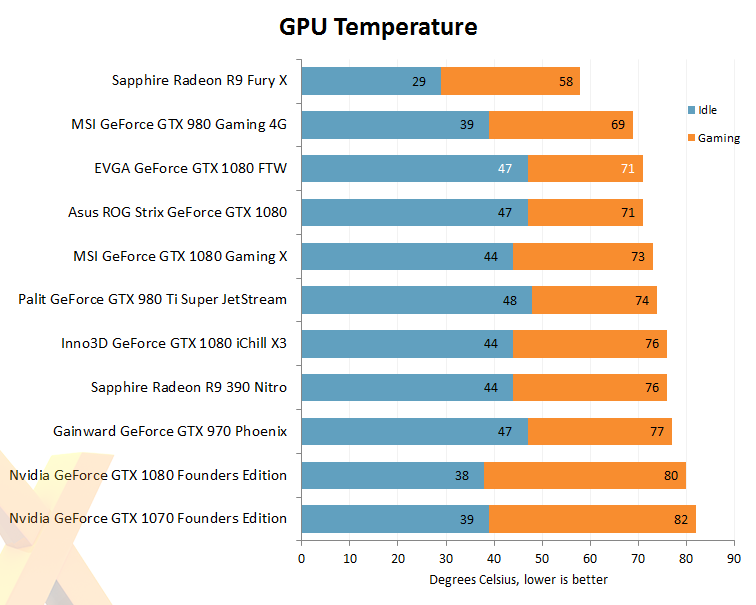 And that ACX 3.0 cooler does a fine job at keeping Pascal cool.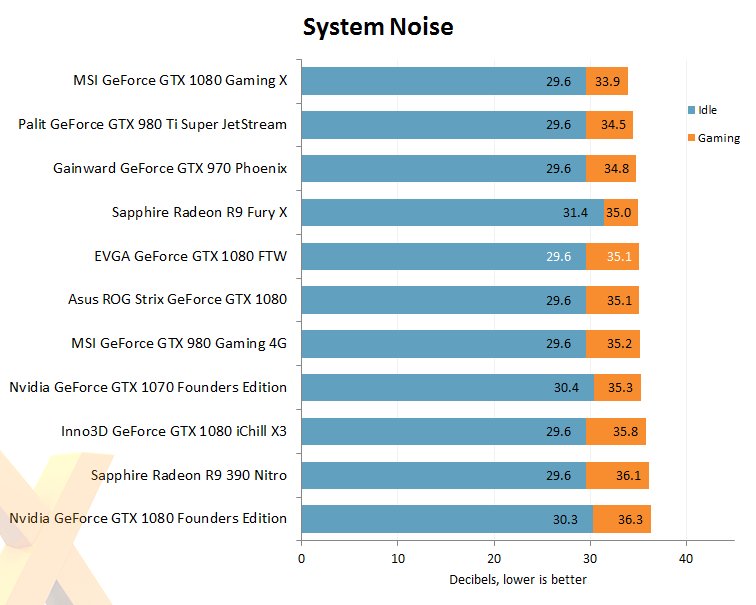 Our sample's fans spun up to 39 per cent of maximum under load. We'd describe the card as quiet, verging on very quiet, and sometimes the decibel rating doesn't accurately mirror the tone of the card. The two FTW fans make a low-pitched noise that translates to more of a whooshing than screeching. For what it's worth, our retail sample didn't suffer from the dreaded coil whine.