Introduction
Want to own the world's fastest GPU? Then don't beat around the bush, go out and buy yourself Nvidia's new flagship, the GeForce GTX 1080. It should be as simple as that, yet the decision has been muddied somewhat by the introduction of a Founders Edition model that offers consumers a true reference experience at a premium cost of $699.
The Founders Edition card is solid, there's no doubt about that, yet overclocked partner cards are likely to be faster, cooler and possibly quieter, too. And pricing will start from $599, apparently, so it makes you wonder: outside of those who needed the card on day one, who in their right mind would pay extra for the reference board?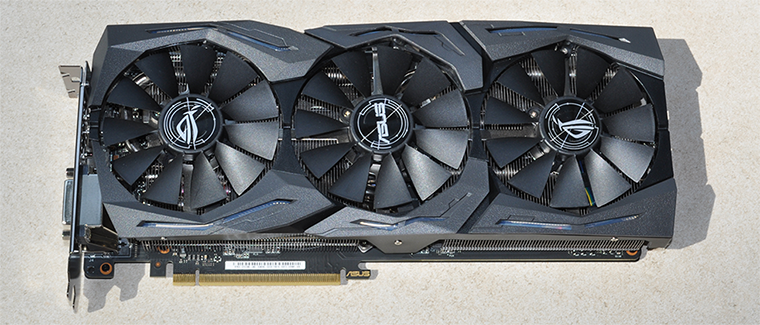 To find out if the Founders Edition makes sense - apologies to you early adopters - we're now able to pit it against a high-profile partner card from Asus dubbed the ROG Strix GeForce GTX 1080. It's a beast of a card and at 298mm x 134mm x 40mm in size it dwarfs Nvidia's reference model in length and height.
But here's the thing. Partner cards were supposed to start from $599, but there was never any guarantee, and given that there's no real competition in this space, prices are naturally going to creep up. Browsing the shelves of various UK retailers reveals that Founders Edition boards are currently available for £620, while the ROG Strix GeForce GTX 1080 is even more expensive, coming in at a whopping £660.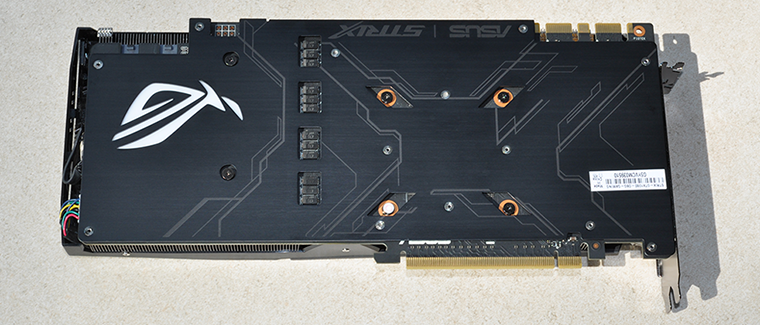 A serious chunk of change, yet Asus's take on the world's fastest GPU was never going to be cheap, and the manufacturer has taken steps to ensure its board stands out from the crowd. Making good use of the available real estate, the ROG Strix is home to three 90mm fans that sit atop a full-length heatsink. All three fans switch off at low load - a real boon for quiet computing enthusiasts - and the card's sheer scale implies a hefty weight. But ROG Strix tips the scales at 1,065g, making it only 40g heavier than the smaller Founders Edition.
Extra rigidity is provided by a full-size backplate, though do note that the metal is noticeably thinner than that of Nvidia's reference board. Still, it's a powerful-looking thing and Asus has bolstered the card's swagger by including Aura RGB lighting on both the shroud and the backplate. A choice of effects are available, and if you're building a rig into a windowed chassis, the colour combinations might be right up your street.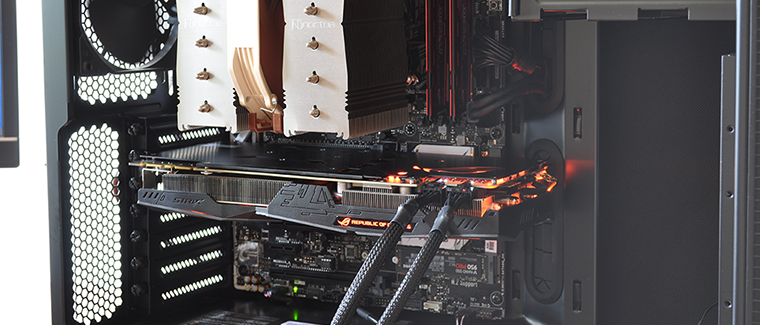 The backlit ROG logo on the backplate ensures a good amount of light output, while colours are reasonably accurate. The only catch, in our estimation, is that additional software is required to make the most of the Aura functionality. By default, the lights breathe in and out in red, and if you want to change the colour or effect you need to install a lightweight utility that's available as a free download.
Asus's Aura software covers the basics (click here for a pic) and we like the fact that RGB colour can be set to change based on GPU temp, though the array of controls is limited. Colours can't be set per zone, GPU temp triggers can't be adjusted, and in an age in which everything is deemed smart, it's a shame the colours don't change when you launch a certain game, or turn blue when it starts raining outside. Then again, do we really need graphics cards integrated into IFTTT? Perhaps not.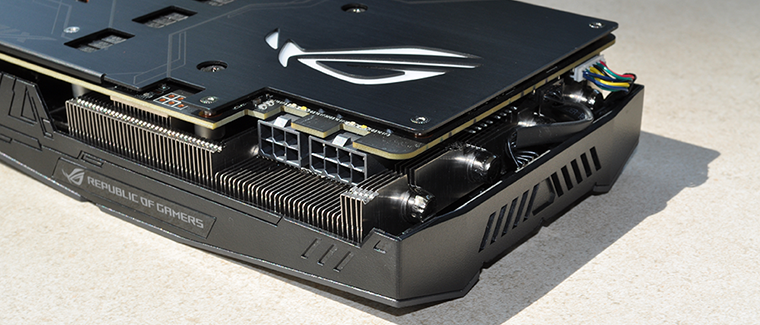 Looking the part is a prerequisite for any £660 graphics card, but there needs to be some substance, too. This typically entails bolstered frequencies, and the ROG Strix obliges with base and boost clocks of 1,785MHz and 1,936MHz, respectively. That's up from the default 1,607MHz and 1,734MHz, and though the 8GB of GDDR5X memory runs at stock speeds, Asus reinforces the card's overclocking potential with a 6+8 inverted power configuration.
Take a closer look at the rear of the card you'll see two four-pin fan headers. Dubbed 'Asus FanConnect,' these two headers allow users to attach a pair of chassis fans whose speed would be controlled based on GPU temperature. A neat little trick and a potentially useful means of lowering GPU temperature. If you happen to have a couple of blowers aimed directly at the graphics card, it makes sense to have them hooked-up for targeted cooling.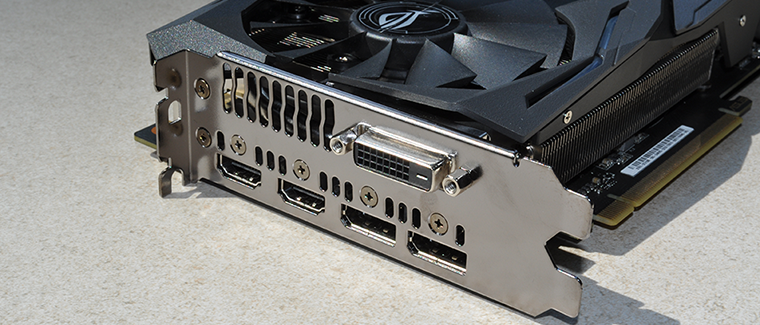 There's been a change around front, too, where Asus swaps one of the three DisplayPorts in favour of a secondary HDMI. The thinking here is that users with an HDMI display may also want to connect a VR headset, and in that scenario a second port could be useful. Keeping things modern, both HDMI ports are v2.0, while DisplayPort is at v1.4. Dual-link DVI is also included as standard.
Bigger and better than the Founders Edition? That's the theory, though we're intrigued to see how much extra performance the factory overclock is able to deliver in an array of modern games. Let's get to the benchmarks, shall we?