Benchmarks: Fallout 4
Introduced as the fifth major entry in the series, Fallout 4 takes place in post-apocalyptic Boston in the year 2287, 210 years after a Nuclear war. Not the most uplifting environment, but there are plenty of open environments to explore and the visuals, especially on PC, are at times dazzling.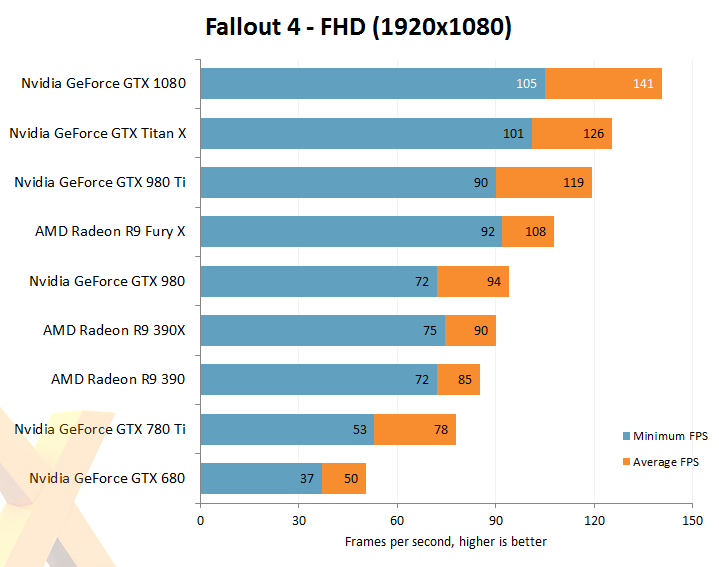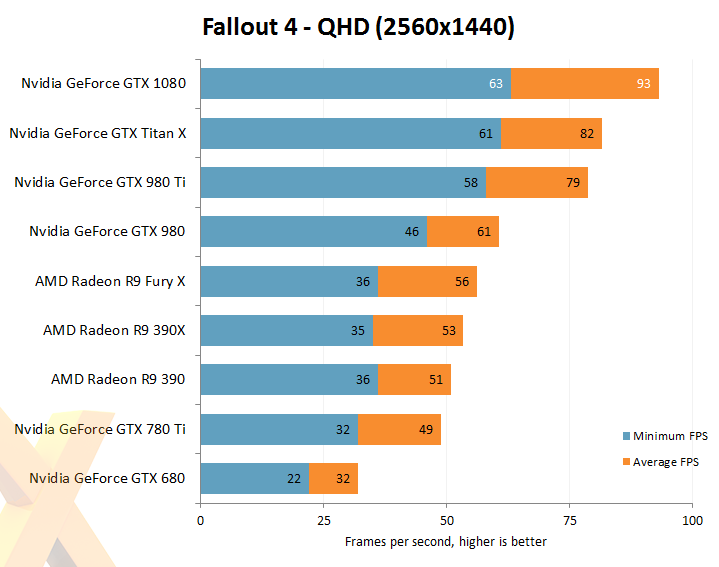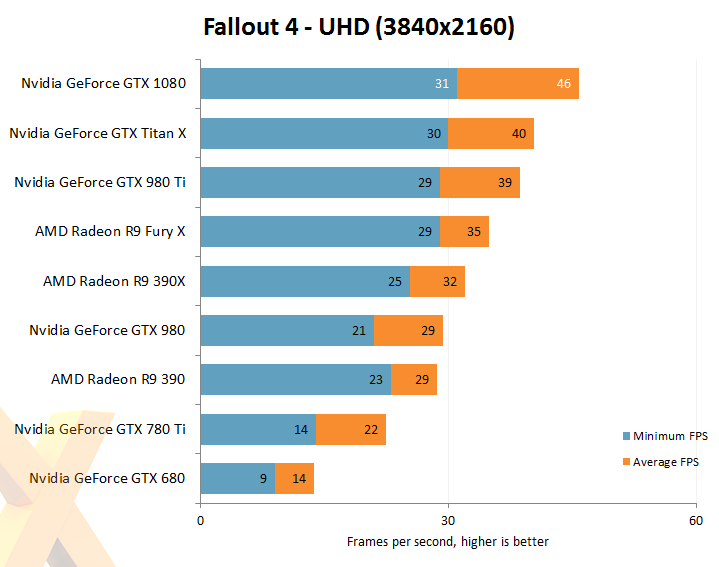 Each of these nine GPUs, tested on the latest drivers and on an overclocked Skylake PC, is able to mete out decent framerates at 1080p. We'd take most for 1440p, too, but you'd need something beefy for 4K. GTX 1080 remains 60 per cent ahead of the GTX 980 and in a totally different league to Nvidia's best from 2012.