Introduction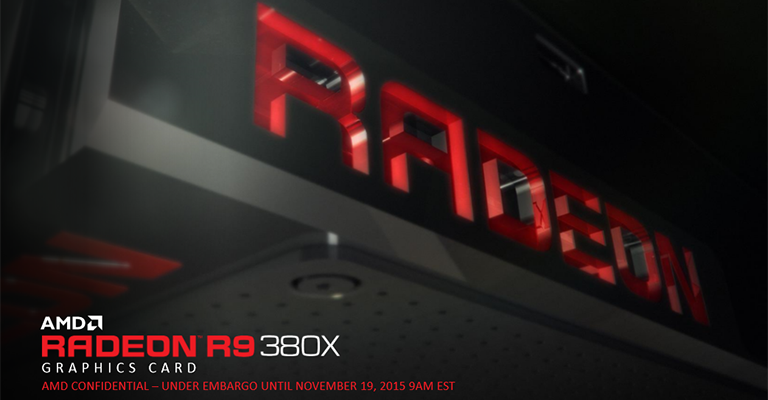 AMD continues to hold a soft spot in the hearts of many enthusiasts, but as 2015 draws to a close even the company's most fervent fans would have to agree, these are tough times for the industry's favourite underdog.
The firm's CPUs serve almost exclusively as minor-league alternatives to Intel's big-game players, and there are similar concerns in the desktop graphics space, where AMD continues to lose ground on rival Nvidia. Despite the launch of the HBM-equipped, liquid-cooled, all-singing, all-dancing Radeon R9 Fury X, Nvidia's market share continues to climb and has now risen to over 80 per cent.
Grim reading for anyone who believes in the virtues of economic competition, yet under Dr. Lisa Su's stewardship there are glimmers of hope. There are some who insist next year's 'Zen' CPU core will put AMD back in contention, and the company's execs remain bullish about "winning the graphics battle."
Let's not get carried away - it'll take more than wishful thinking for AMD to return to its noughties heyday - but it's one step at a time and the company may have a small win on its hands with today's launch of the $229 Radeon R9 380X.
Finding a niche
Gunning for the sub-£200 sweet spot and arriving at retail stores ahead of the busy Christmas period, the Radeon R9 380X finds a gap in the market and fills it as best it can.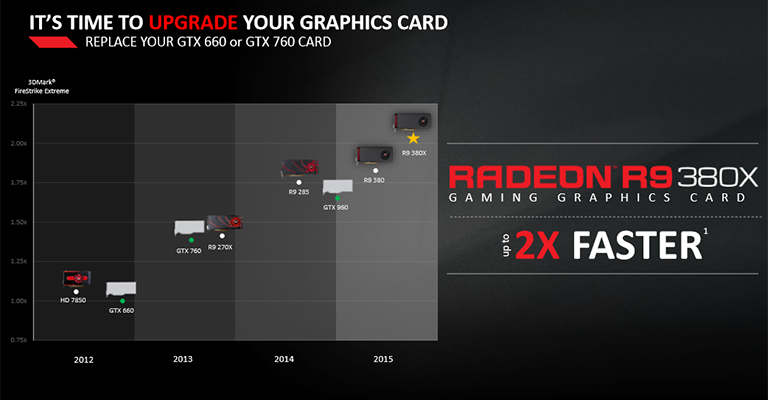 At the $229 price point - which translates to around £185 inc. VAT on UK shores - the R9 380X should be quicker than Nvidia's GeForce GTX 960 while undercutting the more powerful GTX 970 to the tune of roughly £65. Essentially, if you're looking to lay down up to £200 on a graphics card upgrade this holiday season, AMD reckons the Radeon R9 380X to be the fastest option.
So where does it come from? Graphics cards tend to borrow liberally from existing silicon in order to flesh out a product range and, as illustrated by the table below, today's new addition is no exception. The Antigua XT codename reveals that R9 380X is for all intents and purposes a full implementation of the readily available R9 380, which if you recall is a speed-bumped rebrand of the Radeon R9 285, aka Tonga.
AMD Radeon - from Fury to R7 370

Radeon R9 Fury

Radeon R9 390X

Radeon R9 390

Radeon R9 380X

Radeon R9 380

Radeon R7 370

Launch Date

July 2015

June 2015

June 2015

November 2015

June 2015

June 2015

Codename

Fiji Pro

Grenada XT

Grenada Pro

Antigua XT

Antigua Pro

Trinidad Pro

Architecture

GCN 1.2

GCN 1.1

GCN 1.1

GCN 1.2

GCN 1.2

GCN 1.0

Process (nm)

28

28

28

28

28

28

Transistors (mn)

8,900

6,200

6,200

5,000

5,000

2,800

Approx Die Size (mm²)

596

438

438

359

359

212

Full Implementation of Die

No

Yes

No

Yes

No

Yes

Processors

3,584

2,816

2,560

2,048

1,792

1,024

Texture Units

224

176

160

128

112

64

ROP Units

64

64

64

32

32

32

Peak GPU Clock (MHz)

1,000

1,050

1,000

970

970

975

Peak GFLOPS (SP)

7,168

5,914

5,120

3,973

3,476

1,997

Peak GFLOPS (DP)

448

739

640

248

217

125

Memory Type

HBM

GDDR5

GDDR5

GDDR5

GDDR5

GDDR5

Memory Size (MB)

4,096

8,192

8,192

4,096

2,048 / 4,096

2,048 / 4,096

Memory Bus (Bits)

4,096

512

512

256

256

256

Memory Clock (MHz)

1,000

6,000

6,000

5,700

5,700

5,600

Memory Bandwidth (GB/s)

512

384

384

182

182

179

Power Connectors

8+8

8+6

8+6

6+6

6+6

6

TDP (Watts)

275

275

275

190

190

110

GFLOPS per Watt

26.1

21.5

18.6

20.9

18.3

18.2

Launch MSRP

$549

$429

$329

$229

$199

$149
One of the more mysterious graphics products of recent year's, Tonga first appeared in August 2014 as AMD attempted to stave off Nvidia's more efficient Maxwell architecture. Serving as a sidewards step, the initial Tonga card - Radeon R9 285 - had the privilege of being the first discrete GPU to offer the GCN 1.2 feature set.
Performance hadn't improved massively over the older R9 280, but with enhanced tessellation performance, compression-based memory optimisations, a more-efficient instruction set and a new multimedia decode engine, R9 285 had enough under the hood to pique our interest.
What was most intriguing, however, was that R9 285 - and in turn R9 380 - featured just 1,792 processors on a somewhat-large 359mm² die. The size of the chip alone revealed that AMD had more left in the tank, and that's what we're effectively seeing today.
Antigua (Tonga) XT finally breaks cover
R9 380X, then, is the full implementation of the Tonga die we knew existed over a year ago. Now realised under the codename Antigua XT, the new part augments the R9 380 (Antigua Pro) with a complete complement of 2,048 processor cores and 128 texture units.
Memory size, type, bus width and speed remain unaltered - it's a 4GB GDDR5 buffer ticking along nicely at 5,700MHz via a 256-bit interface - and the expected 190W TDP is serviced by the standard duo of six-pin PCIe connectors.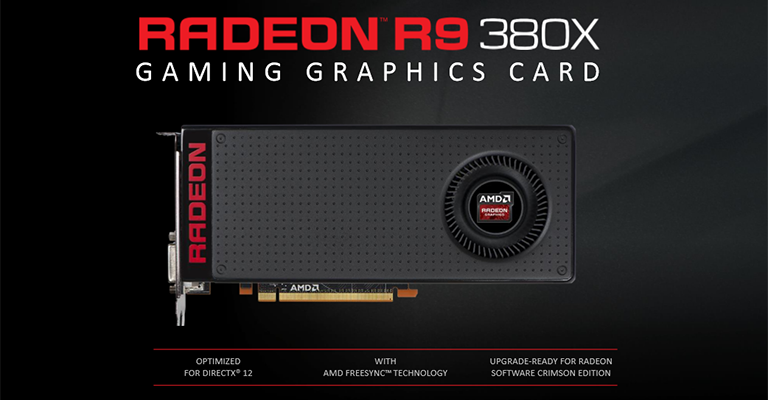 The ingredients bear no real surprises, but at $229 the R9 380X should put forth a good price-to-performance ratio, and as a GCN 1.2 card it possesses the best elements of AMD's most up-to-date graphics technologies - including full support for DirectX 12, TrueAudio, Virtual Super Resolution, Frame Rate Target Control and FreeSync.
AMD's partners are understandably eager to get in on the action, and all the usual suspects - Asus, Gigabyte, Sapphire, PowerColor and XFX, to name a few - are out to play. Our first look begins with Sapphire's R9 380X Nitro.