Overclocking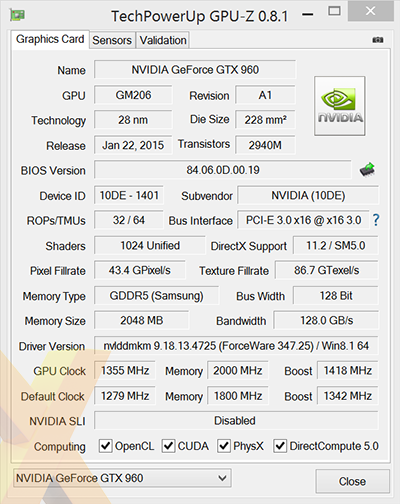 All GTX 960s are expected to offer plenty of headroom for further overclocking and there's good mileage in the Super JetStream. With no added voltage we raised the base and boost clocks to 1,355MHz and 1,418MHz, respectively, and had the 2GB frame buffer overclocked to an effective 8,000MHz.
We achieved a slightly higher core overclock on the Asus card, but Palit's Super JetStream appears to be more adventurous in terms of GPU boost. When gaming, we actually recorded the core hitting speeds as high as 1,519MHz. Nvidia's claims of 1,500MHz on air are holding true.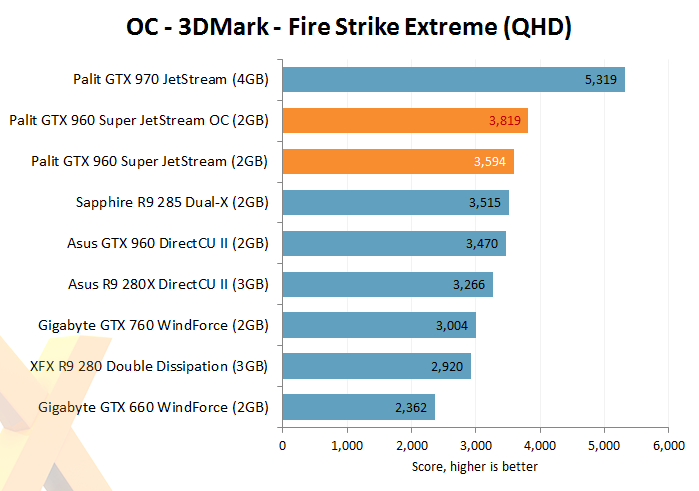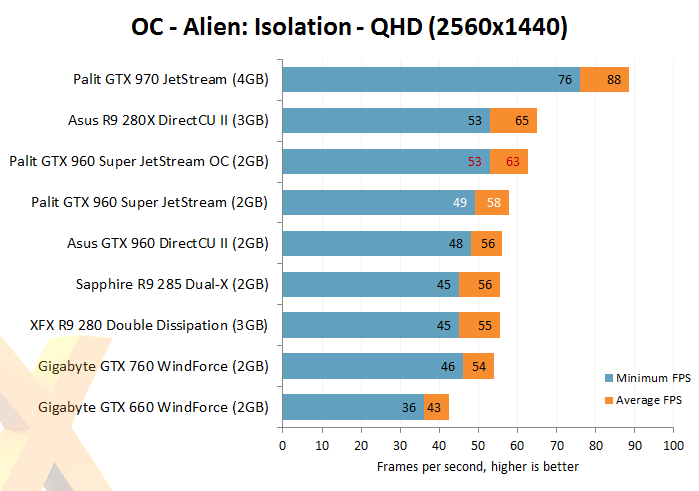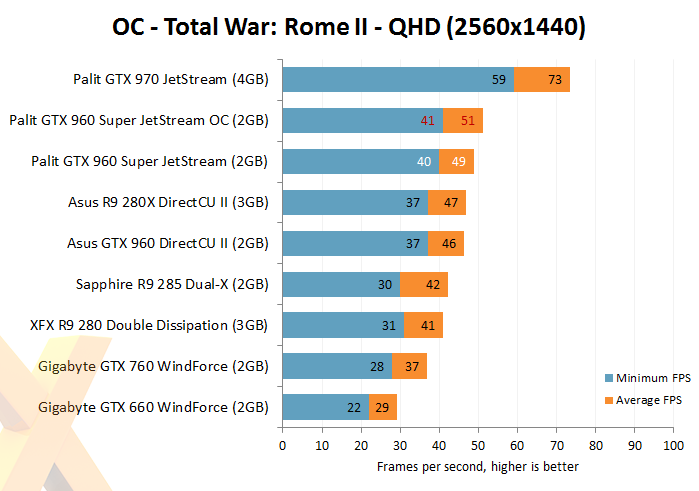 There's extra performance to be had and with the GTX 960 proving easy to overclock, it makes you wonder if the factory overclocks are worth the premium.