Power, Temperature and Noise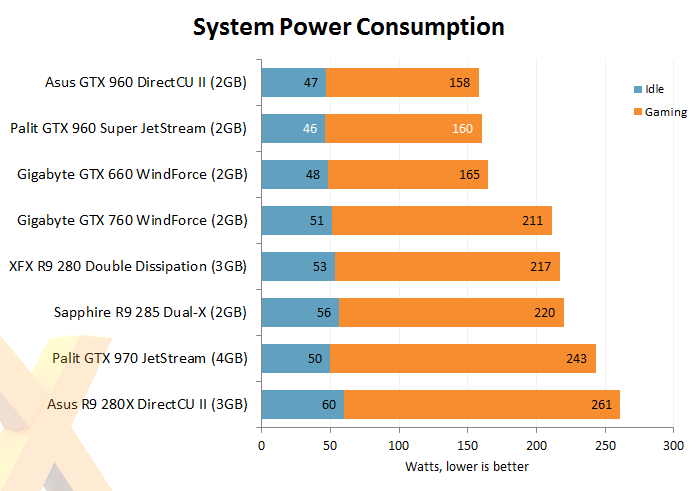 Highlighting the efficiency of the GM206 GPU, Palit's heightened frequencies haven't had an adverse effect on power consumption. When gaming, the Super JetStream was found to consume just a few more watts than the Asus DirectCU II.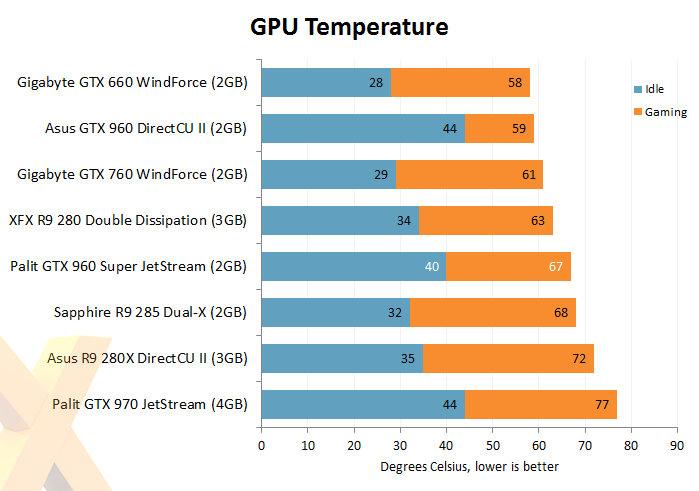 But the overclock does result in more heat and Palit's dual-fan, triple-heatpipe card does run hotter under load. 67ºC is still pretty cool, mind, yet not as impressive as the sub-60 temps achieved by the Asus board.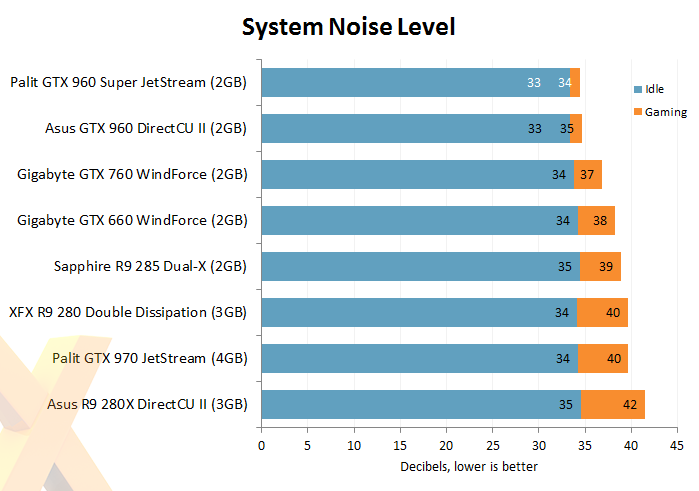 Thankfully, higher temps don't necessarily mean more noise. The Palit card is practically silent when the fans turn off, and can barely be heard when gaming. Just to be precise, the under-load readings for the Palit and Asus GTX 960s were 34.4dB and 34.7dB, respectively.
There's hardly anything in it, though it's worth noting that we did at times notice instances of coil whine on the Palit card. That could be down to our particular sample, or it might be a by-product of the factory overclock.