Power, Temperature and Noise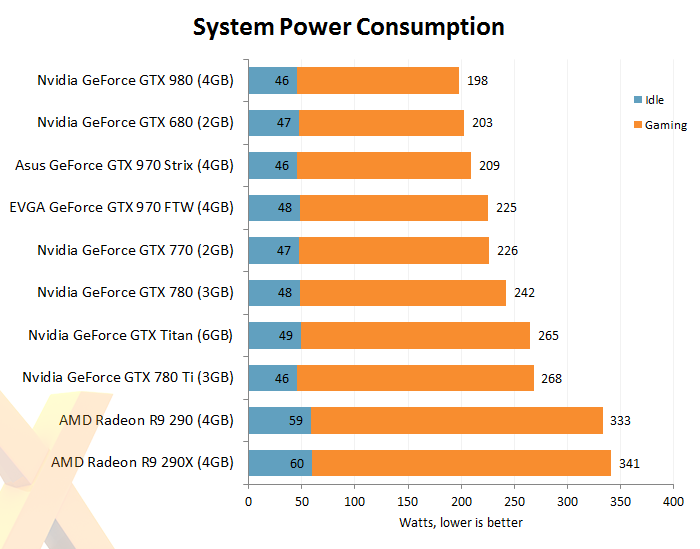 Overclocked cards tend to run with higher voltage than standard models. Measured at the wall and taking the entire system into account, the Asus GeForce GTX 970 Strix is a touch thirstier than the reference GTX 980. But that's the wrong comparison. The performance-comparable Radeon R9 290X system - housed in the same motherboard and chassis - chews through an additional 63 per cent juice.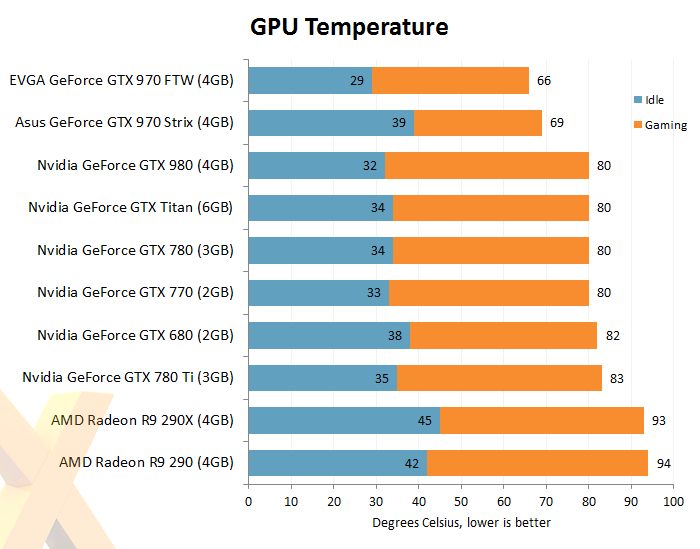 A huge cooler on a power-efficient core usually translates to good temperatures. We never once saw the GPU hit 70°C. Perhaps more impressive is the fact that the twin fans spin at a maximum 1,250rpm under full load. Asus strikes the optimum balance between performance and fan speed. What's more, the fans stop spinning within 15 seconds of exiting a game.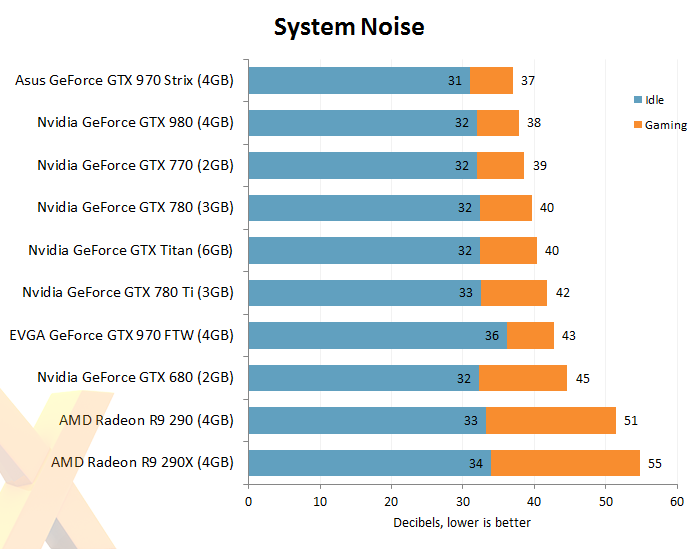 The card produces no discernible noise when idling, so what we're really measuring in this instance is the background noise of the system. The Strix GTX 970 remains disarmingly quiet under load. Radeon R9 290X is a good match for the Asus card in pure performance but lags well behind in terms of energy efficiency and (a lack of) noise.