Overclocking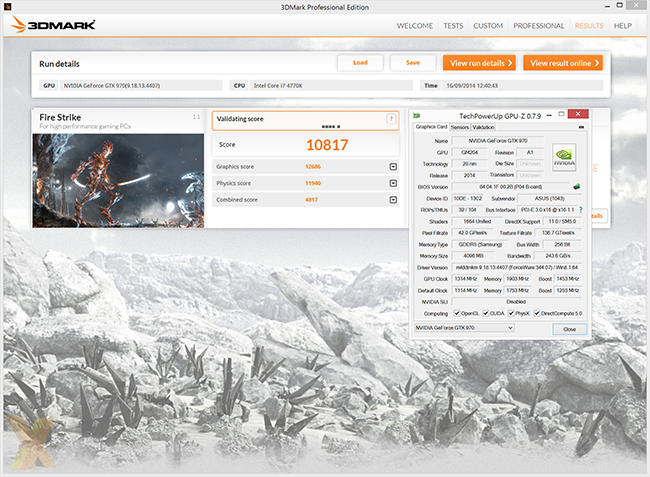 There's plenty more left in the tank, captain. Without touching the voltage the sample card increases the core speed to 1,314MHz (1,465MHz Boost) and memory up to an effective 7,612MHz.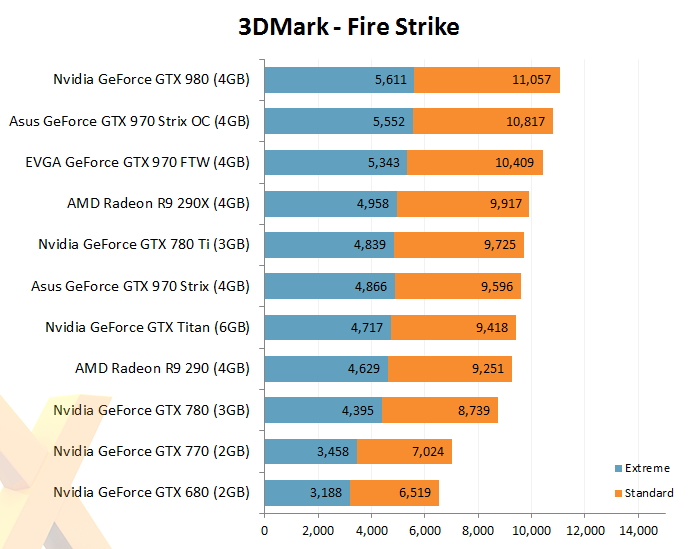 Even that heady combination is not enough to unseat the GeForce GTX 980 from the top of the 3DMark performance pile. We like the way in which these new 900-series GPUs scale with increases in frequency. The 3DMark score goes up by approximately 13 per cent.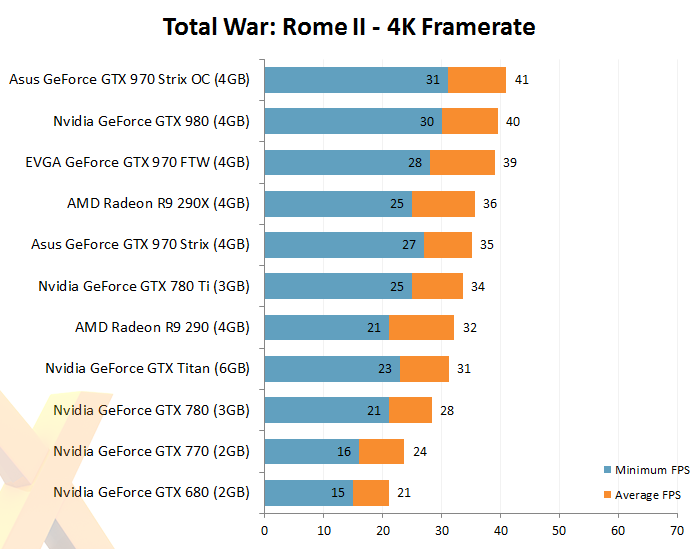 Frequency up-ticks pay significant dividends at a 4K resolution. Strix's performance goes up by 17 per cent, turning the game from a tad choppy to visually smoother.