Introduction
Taming AMD's top-of-the-range Radeon R9 290X GPU is easier said than done, and we've seen partners achieve varying levels of success with custom-cooled and overclocked cards.
With Gigabyte's WindForce OC and Asus's DirectCU II OC having already been put through the wringer, we're today turning our attention to PowerColor's Radeon R9 290X PCS+.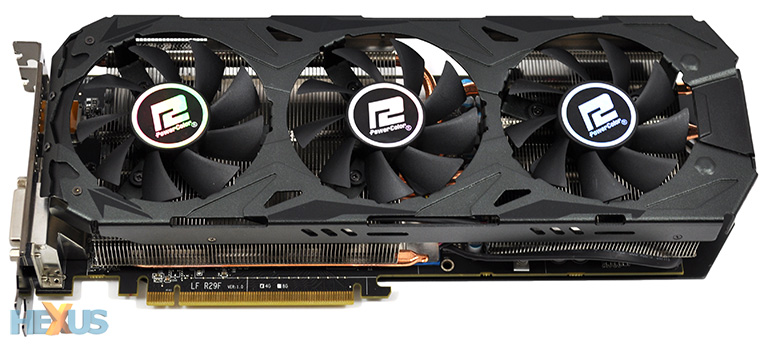 Priced at £499, this monster of a card looks about as formidable as they come, yet it holds only second spot in PowerColor's R9 290X line up. The top spot is reserved for the liquid-cooled R9 290X LCS, an even more extravagant option that would set you back a cool £599.
Whichever way you look at it, PowerColor's premium duo faces an obvious hurdle: they're more expensive than other OC cards. At the time of writing, Sapphire's Tri-X, Gigabyte's WindForce and MSI's Twin Frozr can all be found for around £60 less, and they're listed by various UK retailers as in stock, whereas PowerColor's PCS+ remains overdue.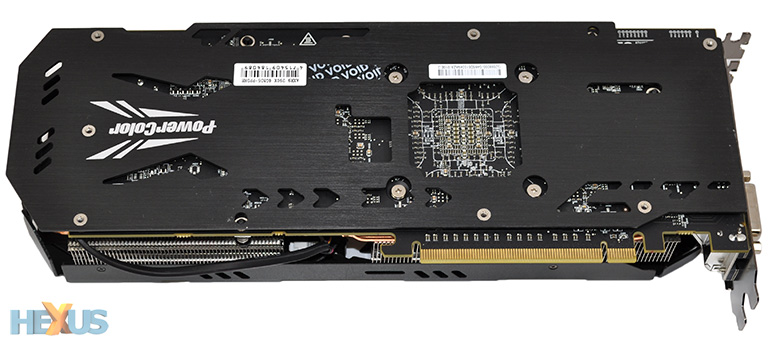 Pricing and availability looks ominous for the time being at least, yet while the PCS+ won't score top marks in the value-for-money stakes, it doesn't disappoint in terms of sheer scale.
Measuring 290mm in length, this is a visibly chunky design that occupies two-and-a-half PCIe slots and tips the scales at just over a kilogram. The above-average weight can be attributed to a cooler that really looks the business and is comprised of three fans, two blocks of aluminium fins and five heatpipes.
Adding extra rigidity is a PCB-encompassing metal rear backplate, and the whole thing is made to feel rock solid. Drop one of these and it's the floor, not the card, that you need to worry about.

Elaborate cooling can mean only one thing: heightened shipping frequencies. PowerColor obliges by ramping-up the 28nm core from 1,000MHz to 1,050MHz, and the 4GB frame buffer is moved along, too, from the default 5,000MHz to a more agreeable 5,400MHz.
The factory overclock is an exact match with what's on offer from Asus's DirectCU II (£480), making the PCS+ one of the joint-fastest R9 290X models ever launched.
Elsewhere on the card, we can see that power continues to be sourced from 6- and 8-pin connectors, CrossFire support is baked into the silicon itself - meaning multiple cards can be paired together without the need for an external bridge - and as with most R9 290X designs, a BIOS switch is available to toggle between two predefined modes: quiet and performance.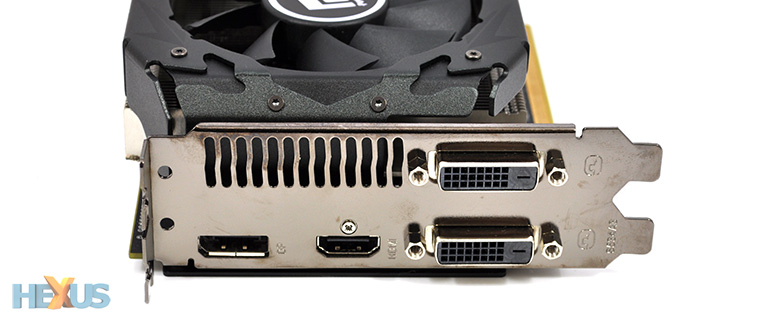 Outputs go unchanged, with PowerColor sticking to AMD's default quartet of two dual-link DVI, DisplayPort and HDMI, all of which can be used concurrently to drive four panels.
The R9 290X PCS+ is a card that's formidable in appearance, yet our initial impressions are mixed. Sure, it looks as though it could do some serious damage in benchmarks, but it's also the same price as a GeForce GTX 780 Ti - which historically has proven to be quicker in most games. Confounding matters, PowerColor hasn't included this model in AMD's BattleField 4 promotion, so don't expect any free triple-a titles.
We're of the opinion that R9 290X cards bundled with no games should be targeted at under £450, though let's not jump the gun before we see benchmark results.