Power, Temps and Noise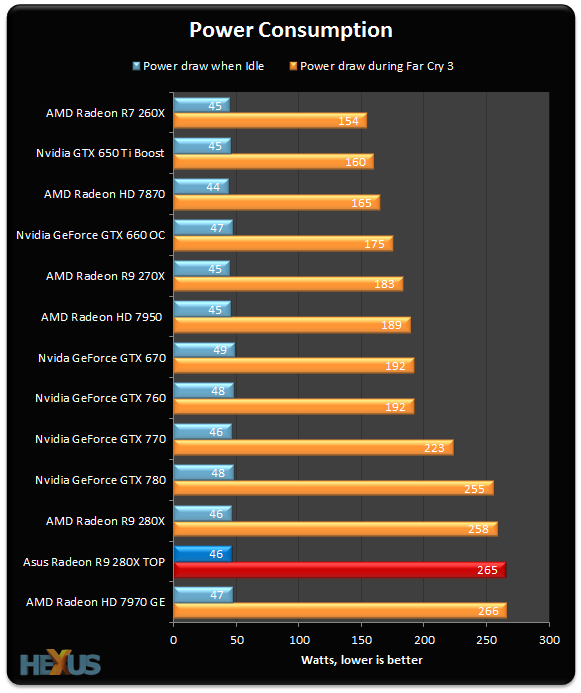 Can you guess the R9 280X is based on Radeon HD 7970 GE technology?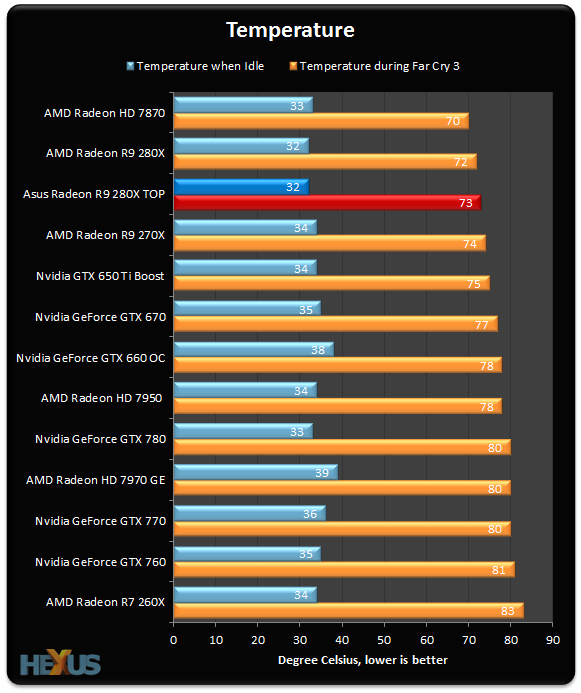 That massive cooler really comes into its own when the GPU is running at full chat. The under-load figure is admirably low.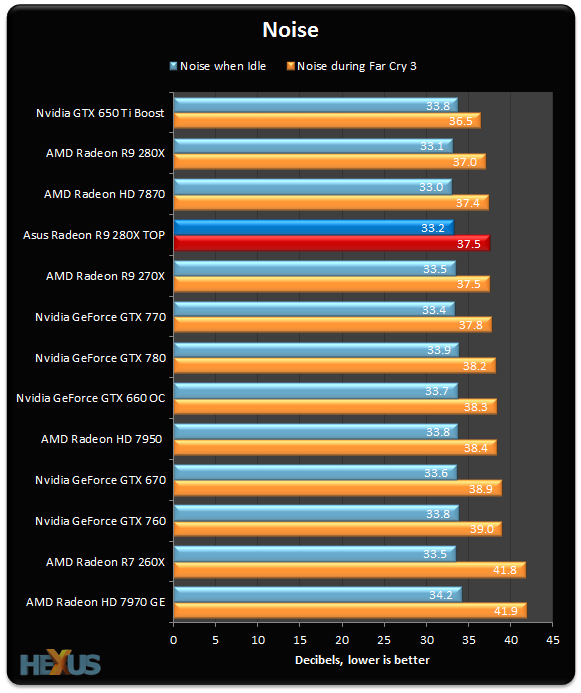 And the dual 10cm fans can be termed very quiet, too; we've been impressed with the DirectCU II cooler for a while.