Power, temps and noise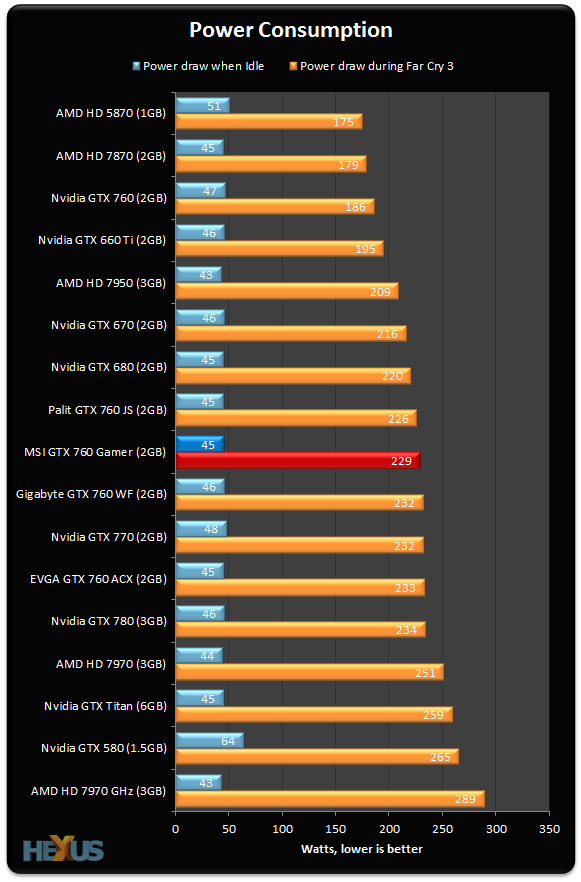 Reinforcing what we've seen numerous times before, partner-clocked cards have considerably higher power-draw than the energy-efficient reference model. Is a system-wide power-draw of 229W a concern? No, because that kind of load is well within the remit of mainstream PSUs.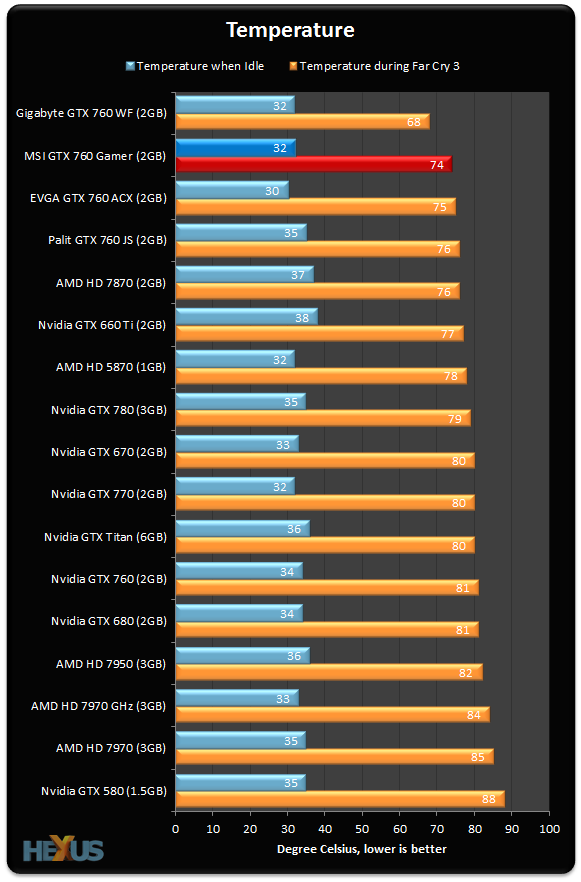 That beefy cooler does an admirable job in keeping the card's temperatures in check; it is only bested by the triple-fan Gigabyte WindForce.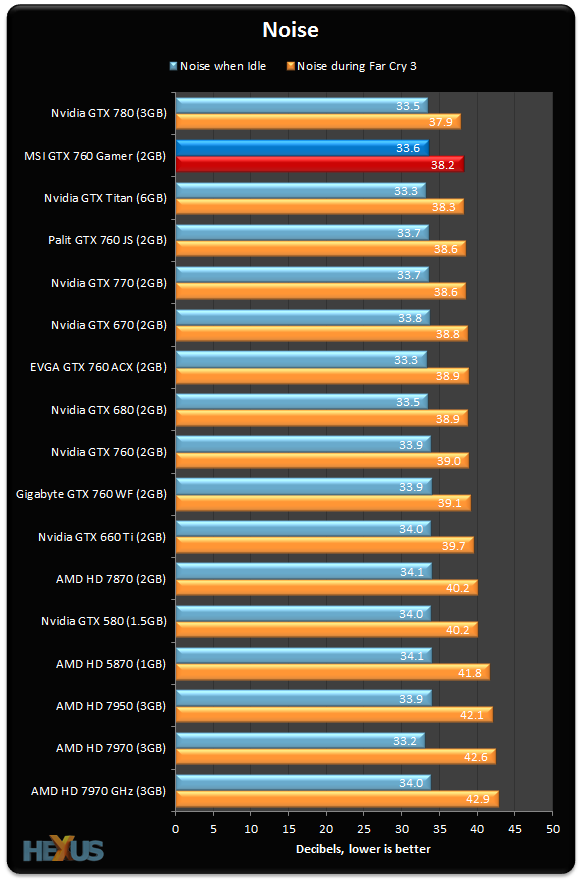 The Frozr cooler is also excellent in terms of acoustics and, comparing against other GTX 760s, has the best compromise between power, temps and noise.