Power, temps and noise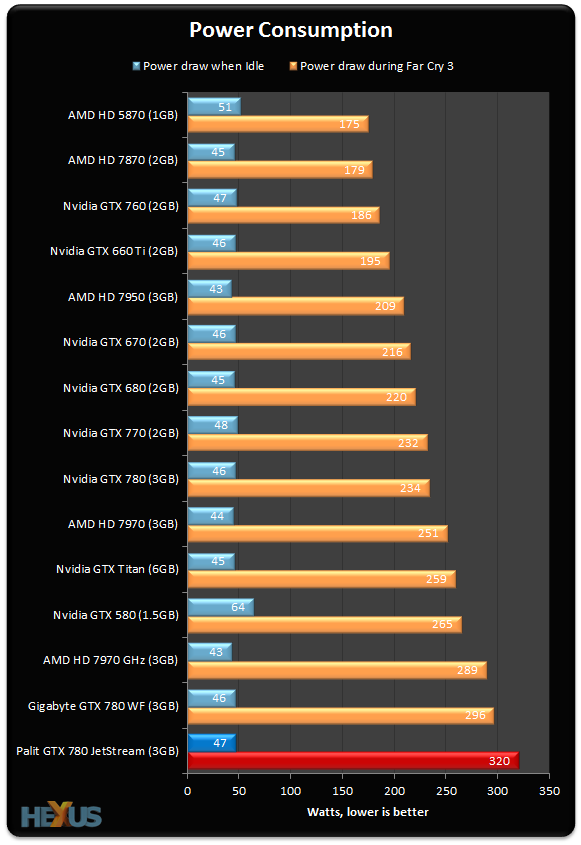 There's invariably a price to pay for superlative performance. Palit cranks up the voltage and, as such, has a power-draw figure that's way higher than a standard GTX 780.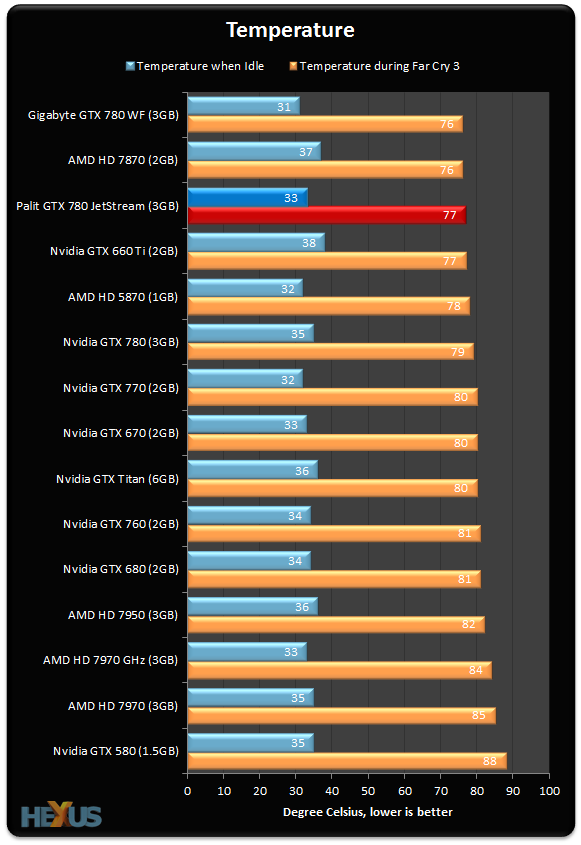 Dissipating all those watts is no easy task, mind, especially when the cooler has to balance pure performance vs. noise. A 77°C temp is certainly nothing to worry about.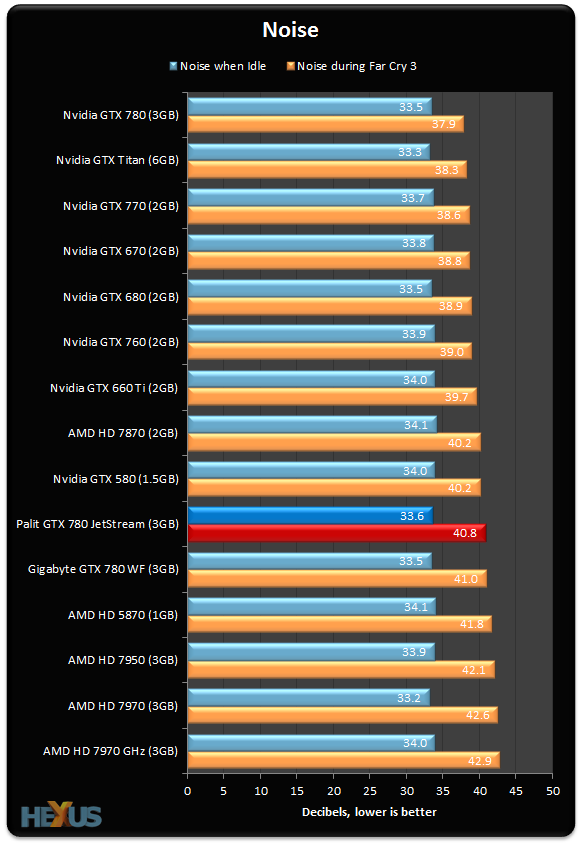 We measure noise for 10 minutes when playing Far Cry 3. The card's practically silent for the most part, though the fans increase in speed and this leads to a perceptible hum at the eight-minute mark. Loud? No, not at all, but we'd recommend good airflow and at least a mid-sized chassis for optimum GPU Boost performance.