It's Good To Recycle, Isn't It?
The GeForce GTX 760 has elicited mixed reactions here in the HEXUS labs. It's hard to argue against the fact that this is one of the best-performing cards currently available at around the £200 mark, but me, personally, I'm a little disappointed.
Nintendo's Wii U is struggling, Sony's PlayStation 4 seems to be preoccupied worrying about the competition, and Microsoft's Xbox One is making it up as it goes along. Surely it's time for PC gaming to strike while the iron is hot and deliver true next-generation experiences?
Apparently not. AMD's still pushing the 18-month-old Radeon HD 7000-series, and, while Nvidia has made the jump from GTX 600 to GTX 700, it's still banging on the ol' Kepler drum. GTX 770 proved to be a higher-clocked version of the incumbent GTX 680 and the newly-unveiled GTX 760 is ultimately a year-old GTX 670 that happens to have misplaced an SMX unit; meaning 192 fewer processor cores, 16 fewer texture units and an increase in core frequency to compensate.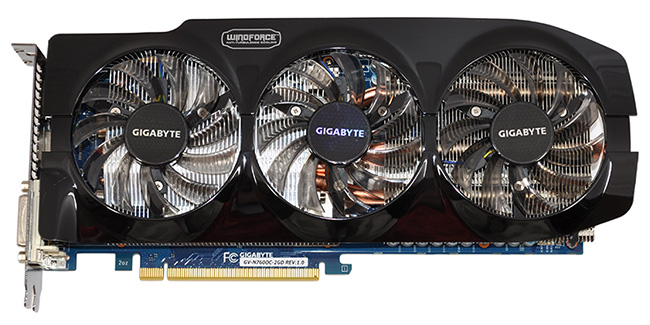 Hardly riveting stuff, and the lack of innovation at the source has filtered down to partner cards. After all, why use up value time and resources in producing brand-new designs when you can quite easily, and cost effectively, recycle cards from years gone by?
One look at the GeForce GTX 670 WindForce 3X tells you which path Gigabyte chose to take. The card is practically identical to the GTX 680 WindForce 3X reviewed this time last year. Putting it simply, what's changed in the last 12 months is that an SMX unit has been turned off, the core clock speed has been bumped up, and the price tag has been adjusted accordingly.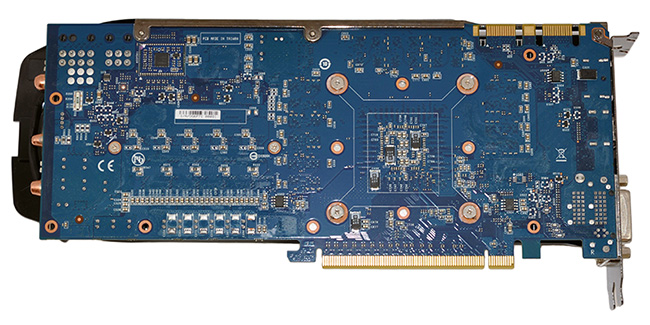 Gigabyte's 2013 reincarnation is available at various UK retailers priced from around £220, and that itself must be a sobering thought for the manufacturer; a variation of this very card was going for over £350 just the other day.
That's really what the GTX 760 is all about, delivering last year's performance at a more palatable price point. Nvidia's proposition isn't a bad one - we're all for cheaper GPUs - and Gigabyte's extra level of polish helps make the card more interesting.

To begin with, the 980MHz core clock speed of the reference card? That's child's play. Gigabyte has this bad boy ramped up to 1,085MHz right out of the box, and that's only half the story; courtesy of GPU Boost 2.0 shenanigans, the HEXUS speed cams caught this one racing along with gay abandon at 1,228MHz in most titles.
The sizeable hike in core frequency is reflected in a healthy in-game performance increase, however it's a shame Gigabyte has once again opted not to overclock the memory as standard. The 2GB GDDR5 frame buffer skips along at the regular 6,008MHz and we're left to wonder whether or not any partners will go the extra yard and borrow the 7Gbps modules from the GTX 770?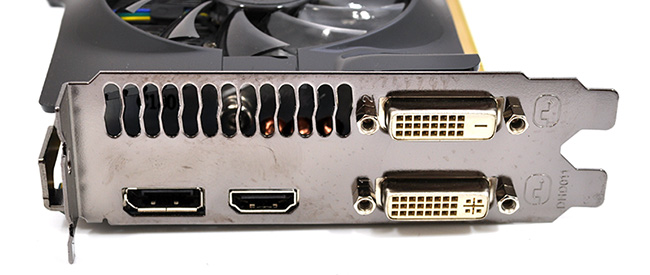 This, clearly, should prove to be a faster and cooler take on Nvidia's GeForce GTX 760, however there is one caveat to be aware of. Gigabyte's barefaced use of last year's PCB and cooler design - complete with three PWM fans and three direct-touch 8mm heatpipes - leaves this 'new' card measuring almost a full 11 inches in length. Knowing how small the GTX 760 PCB actually is, partner cards could, and perhaps should, be smaller, more compact affairs.
There's no new architecture or silicon wizadry to get excited about here, folks, but for the time being at least, Gigabyte's GTX 760 WindForce 3X is shaping up to be the fastest graphics card that £220 can buy. Let's see exactly how quick it is.