Building The Best GTX 780
Anyone in the market for an ultra-high-end graphics card should be eyeing up an AMD Radeon HD 7970 GHz Edition or an Nvidia GeForce GTX 770, either of which is available for under £350 from a wide range of partners.
The majority of consumers need look no further, but for those who are feeling particularly flush, there are a couple of hard-hitting single-GPU megastars available from the green team in the form of the GeForce GTX 780 and the GeForce GTX Titan.
Priced at around £520 and £800, respectively, these monsters of the PC gaming world are a serious investment for any would-be buyer. It makes sense to have a look around and choose the right card for the right money, particularly when opting to take the GeForce GTX 780 route, as a handful of Nvidia partners have introduced custom-cooled cards that offer something a little different from the norm.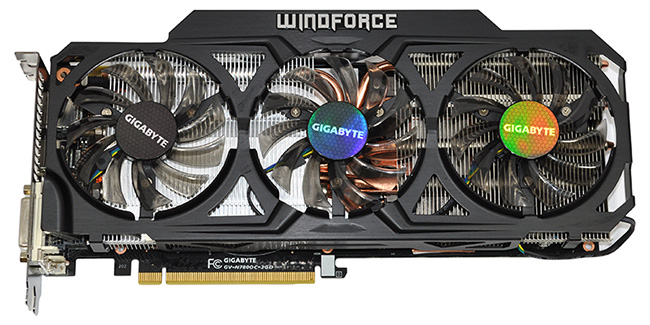 We've seen EVGA impress with the insanely-fast SuperClocked ACX, but the card's dizzying £625 price tag won't be for everyone. Under the microscope today is Gigabyte's GeForce GTX 780 WindForce 3X, which despite taking the custom-cooled and factory-overclocked approach aims to slot in a tad closer to reference with a UK retail price of £590.
That's still £70 more than reference, mind, and the problem here's an obvious one: the reference card is damn good. Nvidia's latest-generation cooler is handsome, well-built, quiet and able to cool efficiently while expelling hot air from within the chassis. It's as close to GPU cooling perfection as we've seen, and creating a cooler that's fundamentally better on all fronts is easier said than done.
Gigabyte's solution is to stick with what the company knows best: the WindForce 3X. Although this year's cooler has been tweaked to give a sharper, more precise appearance, it continues to have plenty in common with designs from 2012, 2011 and 2010. And yes, the cooler in question today is the same as the one used on Gigabyte's GTX 770 WindForce 3X.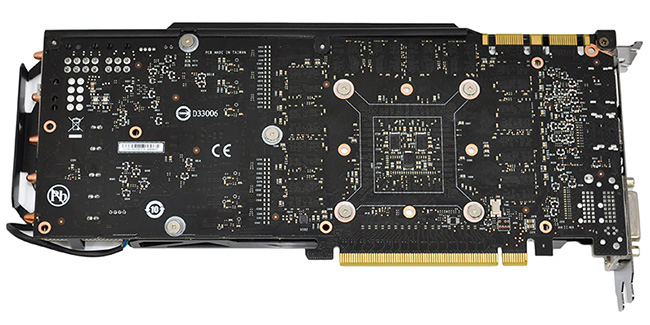 The card looks impressive, and we already know the triple-fan, six-heatpipe cooler works well from our time with the GTX 770 variant, but it doesn't quite provide the luxurious feel you get from Nvidia's reference design. The stock cooler is, in our estimation, sexier and more appealing on the basis of it using an exhaust mechanism as opposed to an open-air design.
And there's a small matter of size and weight, too. The WindForce card is almost half-an-inch longer than the 10.5in reference design, and it's 43g heavier, as well, weighing in at a chunky 965g. Gigabyte isn't going to win this battle through finesse, it's going to take more speed to convince users to cough up the extra £70, and the WindForce 3X duly obliges with an out-the-box core operating frequency of 954MHz. That's a healthy 91MHz increase over reference, but it isn't quite as adventurous as EVGA's SuperClocked ACX, which ships at 967MHz.
What's interesting about these overclocked cards is that the tweaked voltage curves allow the core to Turbo Boost like there's no tomorrow. Example: when playing Far Cry 3, Nvidia's reference card ran consistently at 902MHz. EVGA's SuperClocked ACX would boost right the way up to 1,124MHz and Gigabyte's WindForce 3X rarely shifts from 1,058MHz under load.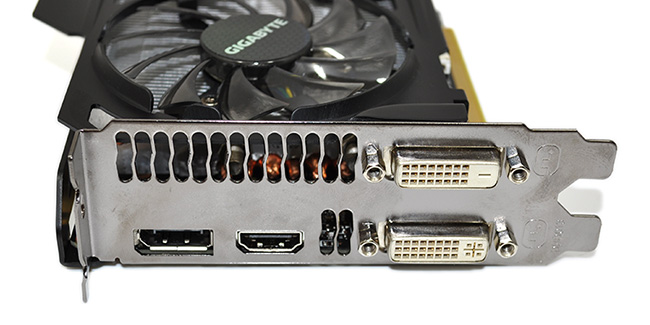 There's no memory overclock to speak of, and no bundled games, as Gigabyte chooses not to stray too far from the reference formula. Putting it very simply, this is a GTX 780 - complete with 2,304 processing cores, 192 texture units, 48 ROPs, 3GB of GDDR5 memory and all 7.1-billion transistors - with two key changes; an overclocked core and an open-air, triple-fan cooler. Let's see how it compares to the cheaper reference card and the premium EVGA offering.