Power, Temperature and Noise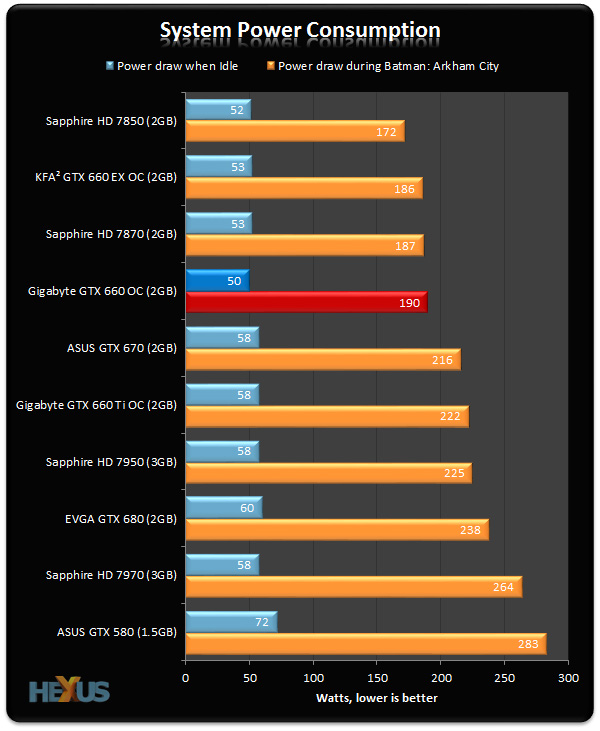 The streamlined GK106 chip may not have the technical prowess of its bigger brother, GK104, but on the flipside it's more efficient, enabling Gigabyte's GTX 660 OC to consume a relatively-light 190 watts under load.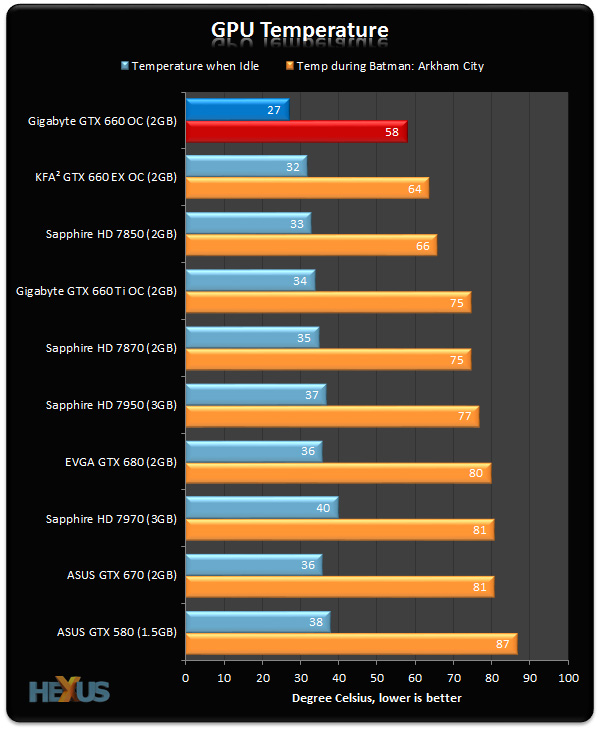 Here's where Gigabyte's WindForce cooler really comes up trumps. 27ºC when idle and 58ºC under load? For a capable graphics card playing the latest games, that's practically cold.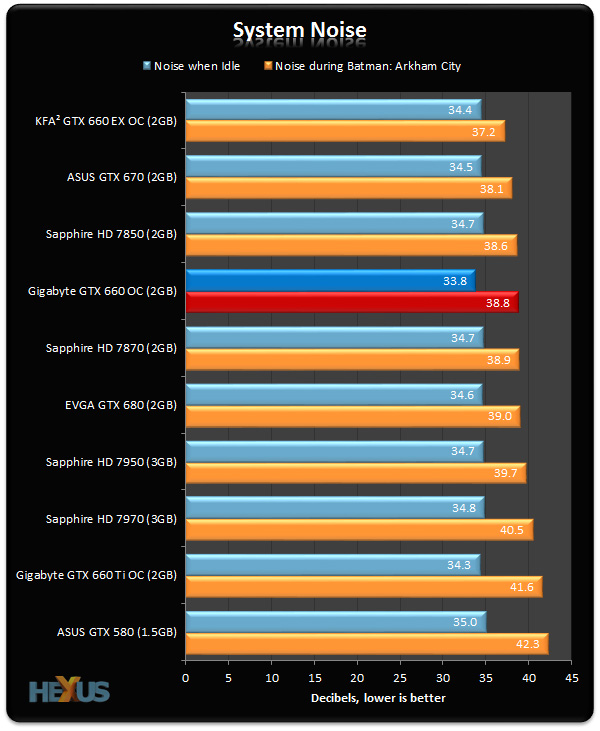 But there is room for improvement. Gigabyte's card is nice and quiet when it's idle, but it's noisier than it ought to be under load. We wouldn't go as far as to call it intrusive, but seeing as the card runs so cool at all times, we'd liked to have seen Gigabyte take a less-aggressive stance on cooling in favour of reducing noise another decibel or two.