Introduction
Powerful, high-end graphics cards are all well and good, but nothing entices customers quite like a good ol' fashioned price cut.
AMD has recently trimmed $50 off a wide-range of high-performance cards, and now that the Radeon HD 7870 sits at a more-attractive $299 price point, we reckon it's a product worth revisiting so we're doing exactly that by examining Sapphire's Flex GHz Edition.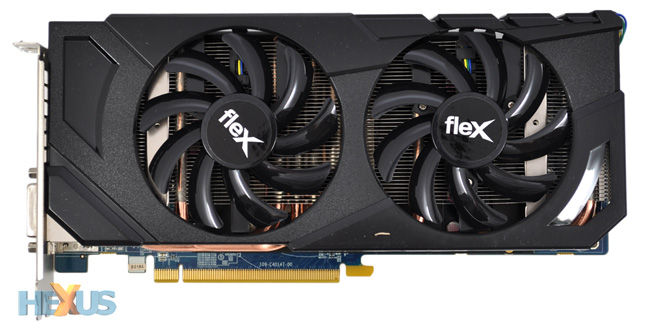 Heading to UK retail in the coming weeks, this here card is expected to carry a price tag of around £250 and sets itself apart from regular HD 7870s by including a number of non-reference features.
For starters, the HD 7870 Flex GHz Edition is custom-cooled with a Sapphire Dual-X cooler that touts four heatpipes and a pair of aerofoil fans that team up to provide top-notch cooling and quiet operation.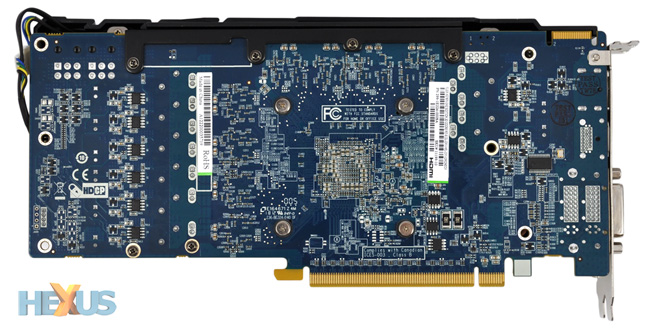 Sapphire's build quality is good and includes an extra heat spreader to cool vital components, and the company's sticking with its signature blue PCB. Though, truth be told, we'd have preferred an all-black colour scheme.
There's a single CrossFire link for two-card configurations, and power as expected is sourced from two six-pin PCIe connectors, but things get more interesting from here on in. Alongside the CrossFire connector is a BIOS switch that allows the user to toggle between a stock-clocked BIOS and a factory-overclocked BIOS. What's interesting - and a tad unusual - is that Sapphire ships the card in the stock-clocked mode and there's no obvious mention of the available overclock, so users are left to discover the second BIOS on their own accord.
It's worth knowing about, too, as flicking that simple switch from position one to position two raises the core clock speed from 1,000MHz to 1,050MHz (a five per cent increase) while the Elpida-made 2GB GDDR5 memory buffer gets bumped up from an effective 4,800MHz to 5,000MHz (a four per cent increase).

We've seen nothing particularly radical thus far - custom-cooled and factory-overclocked HD 7870s have been readily available for some time - but Sapphire's last party trick will be of particular interest to users with multiple monitors.
Unlike reference HD 7870s, which include dual-link DVI, HDMI and two mini DisplayPorts, Sapphire's HD 7870 Flex GHz Edition makes it easier to hook up multiple DVI monitors without the need for an active DisplayPort adapter by providing two DVI ports, as well as full-size HDMI and DisplayPort.
The reason for this, is that AMD's default design carries only two clock generators, allowing the user to use HDMI and DVI simultaneously, but requiring a third monitor (or more) to be connected via DisplayPort, which bypasses the need for a clock generator. Getting around this limitation, Sapphire's Flex makeover adds a third clock generator and the associated circuitry to loosen its reliance on DisplayPort and allow three DVI connections at any one time.
The end result is essentially the same layout as NVIDIA's latest GeForce 600-series cards, and it makes good sense; low-cost DVI monitors are widespread and this particular output configuration has all bases covered. What's handy to know is that Sapphire's bundle includes an HDMI-to-DVI adapter (as well as an HDMI cable) so everything you need to power three DVI displays is right there in the box.
Flexible outputs, a custom cooler and an available overclock make Sapphire's HD 7870 Flex GHz Edition an attractive package, but Radeon HD 7870 performance has always felt constrained when compared to the next cards up - namely Radeon HD 7950 and GeForce GTX 670. Let's see if the BIOS-toggled overclock and recent driver improvements do enough to close that gap.