Benchmarks - 3DMark11
3DMark 11 is the latest version of this hugely-popular synthetic benchmark. Making use of DX11 features such as tessellation, compute shaders and multi-threading, it provides modern-day results and is available as a free download.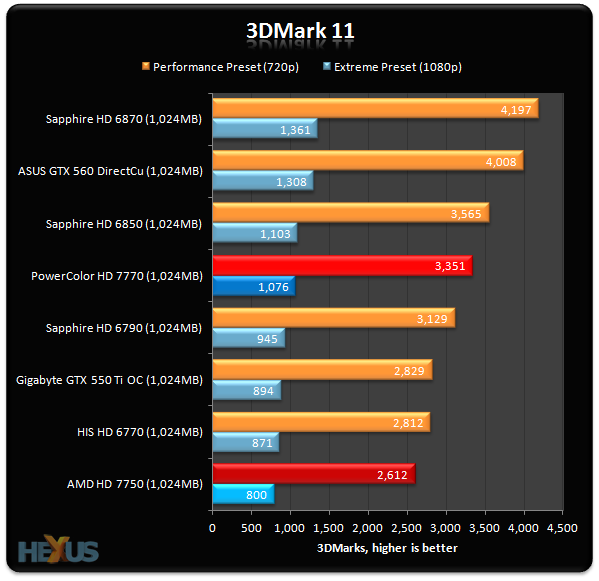 And we're off. AMD's cards historically do well in this synthetic benchmark. We've already commented that HD 7770/50 have considerably fewer shaders than price-comparable cards, and even the efficiencies in the GCN architecture cannot mask sheer throughput deficiencies. Radeon HD 7770 comes in slower than an HD 6850. Perhaps more worryingly, HD 7750 is slower than a 2009-release HD 5770 (rebadged to HD 6770).