Introduction
AMD has let the Radeon HD 7770 out the bag, and if you've read our in-depth analysis, you'll know that we've been left somewhat underwhelmed by the mid-range performance on offer from a £125 card.
But the reference review only tells half the story, as the cards that arrive at retail have a tendency to achieve better results through custom-cooling and a factory-overclock. With that in mind, we're setting out to see whether or not Sapphire's custom Radeon HD 7770 OC can make a more compelling argument for the underlying Cape Verde XT processor.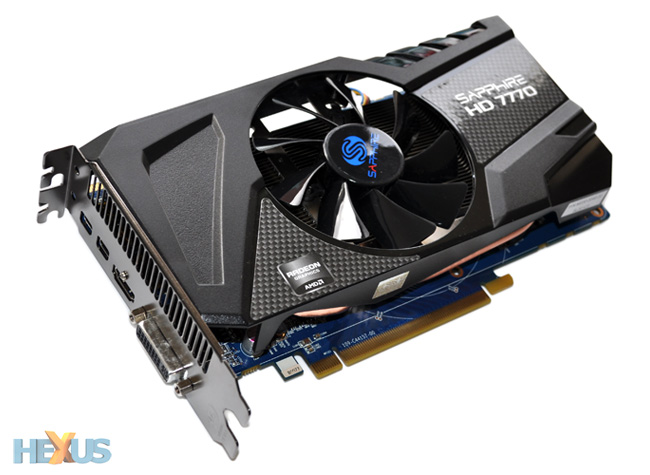 Let's start with looks. AMD's reference Radeon HD 7770 is lacking in visual appeal, but thanks to a couple of chiselled edges and a large central fan, Sapphire's OC model looks and feels more like a proper piece of gaming gear.
And, as every gamer will tell you, size does matter, so it's comforting to know that Sapphire's card measures almost eight-and-a-half inches in length. We'd have preferred a black PCB, but this is a good-looking card, and it should arrive at stores priced somewhere in the region of £140.
A lot of card for your money? It seems that way, but the 7770 OC is pretty light at a fraction over 400g, and the underlying PCB looks a bit sparse.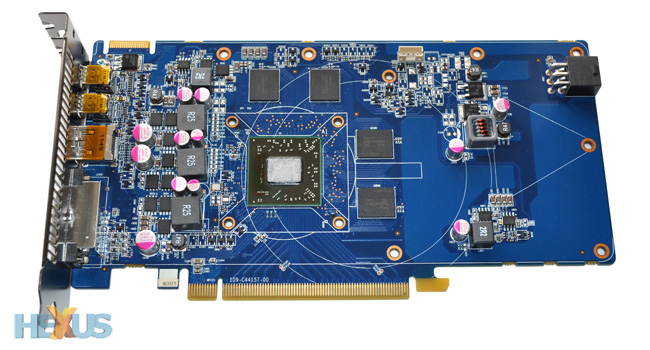 Sapphire's kept to AMD's reference design (save for the blue PCB) and provided a 28nm Cape Verde XT processor surrounded by a quartet of 256MB Hynix GDDR5 memory chips that combine to create a 1GB frame buffer.
You can read our prior analysis to learn exactly how AMD arrived at this design, but in a nutshell, what we're looking at here is Graphics Core Next on a Slim-Fast diet that aims to offer 7000-series goodness at a more mainstream price. After all, not many PC gamers will buy graphics cards that cost in excess of £400.
To meet the sub-£150 price point, the number of Compute Units has dropped from 32 in the top-of-the-range Radeon HD 7970 to just 10 in the Radeon HD 7770. That's a cut of almost 70 per cent, and as a result, the number of shaders has fallen from 2,048 to 640, the number of texture units has gone from 128 to 40, and the ROP count has been cut in half from 32 to 16. Factor in a narrowing of the memory bus - from 384-bits wide to just 128-bits - as well as a reduction in overall memory capacity - from 3GB to 1GB - and it's clear to see that AMD has gone to great lengths to trim the 7770 down to size.
If the Radeon HD 7970 was the grand daddy, this, then, would be the household cat. But despite the profuse cuts, AMD's high clocks and GPGPU-optimised architecture allow the 7770 to purr along at comfortable levels. Helping bolster that design philosophy, Sapphire's OC model ups the core clock speed from a world's-first 1,000MHz to a blistering 1,150MHz, while the speed of the 1GB frame buffer has been nudged up from an effective 4,500MHz to 5,000MHz.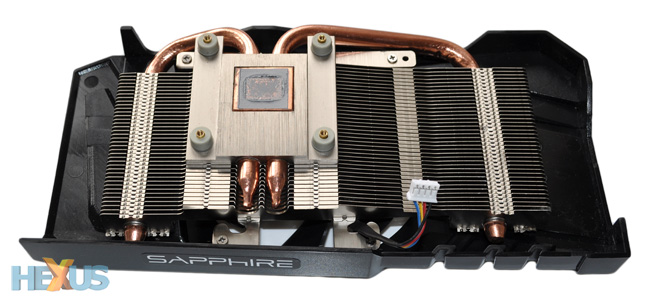 In an effort to keep the overclocked components running cool under load, Sapphire has employed a chunky heatsink equipped with two thick copper heatpipes and a single 90mm, PWM-controlled fan.
We know that AMD's reference cooler performs reasonably well in the temperature department, but it can become noisy under load - an area in which Sapphire will no doubt be aiming to improve.
There's no change elsewhere, though - the card, like reference, is powered by a six-pin PCIe power connector, features a single CrossFire link, and offers the standard array of 7000-series outputs (1xDVI, 1xHDMI, 2xMini-DisplayPort).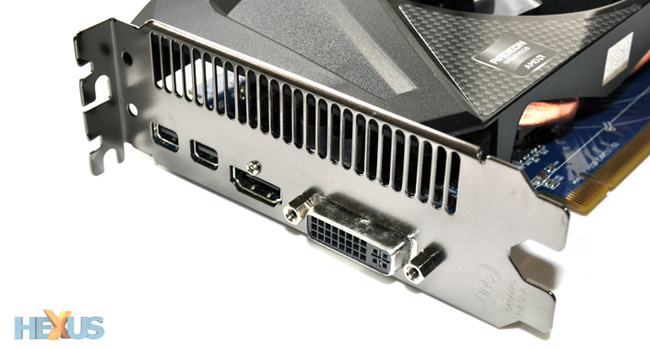 Like every good non-reference card, Sapphire's 7770 OC promises to be quicker, cooler and quieter than AMD's regular design. But will that be enough to challenge excellent last-generation cards such as the Radeon HD 6870 and GeForce GTX 560? There's only one way to find out.