6790 or 6870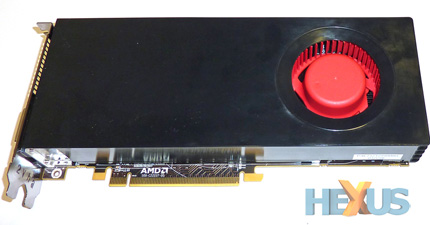 The AMD-supplied card is something of a plain Jane: there's no branding and no way of discerning which GPU lies underneath. But perhaps that the point.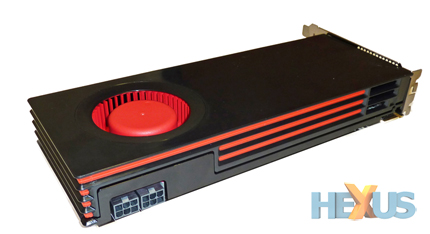 Flip it around and the two 6-pin connectors come into view. It seems counter-intuitive to have an extra connector when the faster HD 6850 only has one. The reason, as alluded to on the previous page, is ostensibly down to AMD using up HD 6870 PCBs and 'failed' GPUs. But some manufacturers will release custom-designed HD 6790s with a single 6-pin power connector, according to AMD.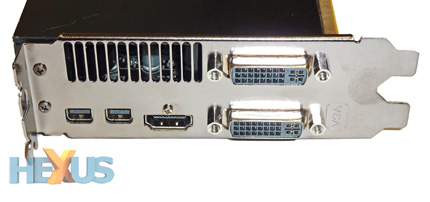 Keeping the ports' arrangement found on other Barts-based cards, there are single- and dual-link DVI, HDMI and two mini-DisplayPort v1.2 connectors out of the back.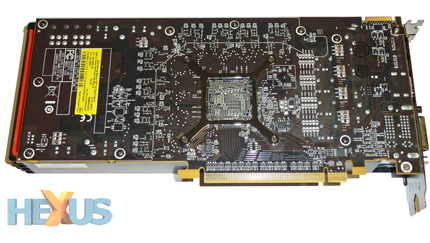 A single CrossFireX connects hints at tasty scaling when two cards are combined.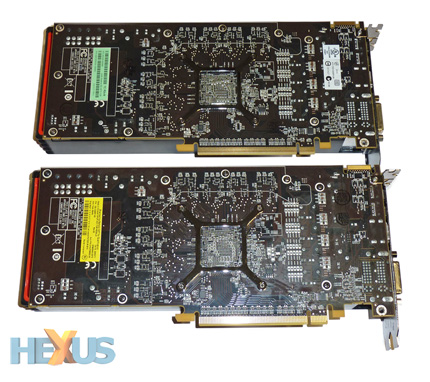 We have the Radeon HD 6790 at the bottom and a significantly faster Radeon HD 6870 on the top. Notice anything different? You shouldn't, because both are, for all intents and purposes, identical in appearance.
It won't be lost on astute readers that the boards share the same memory, rated at 4,200MHz. Yup, all the evidence suggests that the HD 6790 is nothing more than a scaled-back HD 6870, where the core speed doesn't quite reach the 900MHz mandated by the top-line Barts card. This thinking would also explain the high-ish power-draw, especially if the HD 6790 GPUs have originally been failed for having 'too-leaky' transistors than regular Barts'.
Understanding the provenance of the new card leads to a tantalising possibility, one of flashing this card with a Radeon HD 6870 BIOS, praying a lot, and the hope of gaining extra performance for nothing.