The Founders Edition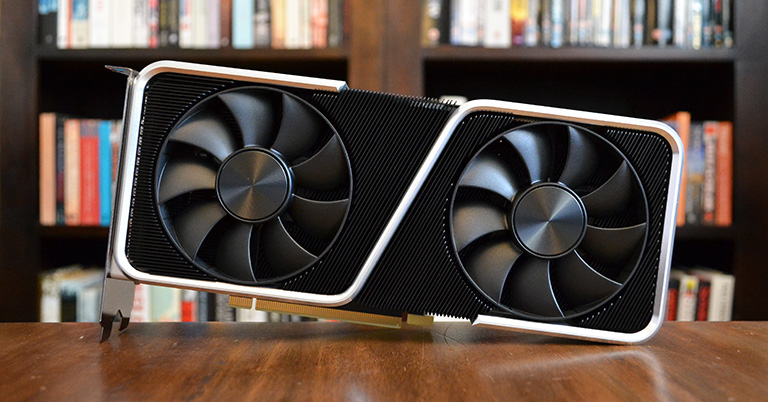 You've seen me before, haven't you? Not quite, but it's no coincidence that RTX 3060 Ti FE takes on a near-identical appearance to the reference RTX 3070.
Measuring the same 242mm long, 112mm high and taking up a strict two-slot form factor that we appreciate, this card is only visually different by having a lighter finish around the edges. Tipping the scales at a very similar 1,032g, it's a design doppelgänger, and that's a good thing.
Nvidia naturally keeps to the shortened PCB of its GPU stablemate so we have no complaints on overall look and finish. This is one attractive card that AIC partners will find hard to beat in more ways than one.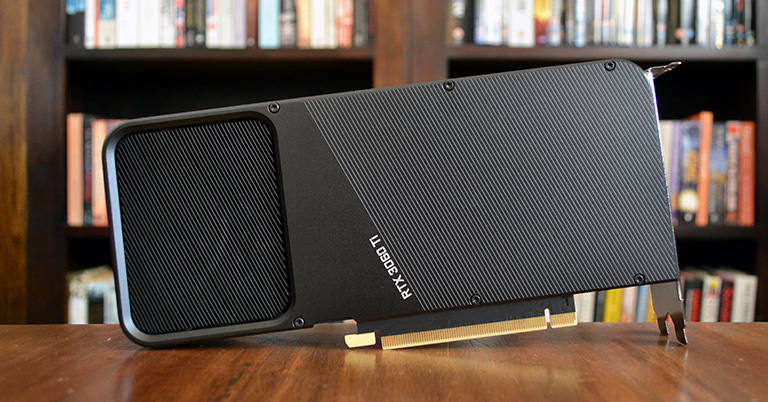 Build quality remains excellent. Contrary to the bigger RTX 3080, however, there's no white LED lighting ringing a couple of sections, which is a real shame as, like the RTX 3070 FE, this card would look great with it.
The clean lines on the back indirectly tell you there's neither SLI capability nor a dual-BIOS switch. Partners may choose the latter on their premium designs.
Supposedly clocked in at the reference 1,665MHz boost speed, our sample actually hummed along at a whopping 1,905MHz during testing. That's an extra 14 per cent on the biggest performance parameter that matters. Ought to help close the gap on the more muscular RTX 3070 FE.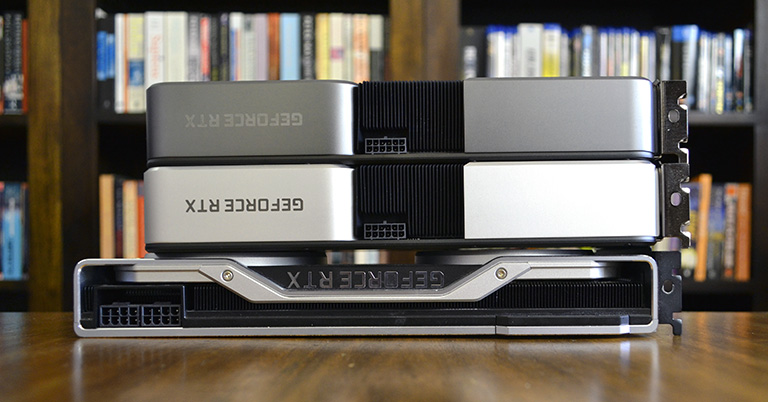 GeForce RTX 2080 Ti at the bottom, RTX 3060 Ti FE in the middle, and RTX 3070 FE at the top. Design similarities of 30 Series extend to having a special 12-pin connector that needs a bundled adapter to connect to a single 8-pin PSU cable.
We reckon Nvidia ought to have included some lighting behind the GeForce RTX branding along the side. Rest assured partners will make up for any lack of RGB or size. Expect the more adventurous to opt for triple-slot behemoths when something like this suffices.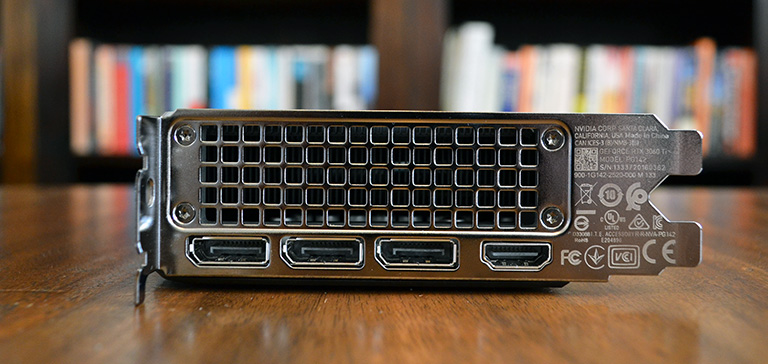 Outputs remain a standard arrangement of three DisplayPort and single HDMI. Though being a paid-up member of the 30-series family, it's a shame this model isn't part of the Watch Dogs: Legion or Call of Duty: Black Ops Cold War bundles.
A slightly stunted RTX 3070 FE in all but name, let's now see if RTX 3060 Ti can carve out a performance niche at £369.