Introduction
Nvidia hopes the release of improved 'Super' GeForce RTX graphics cards will invigorate the premium end of the market. The RTX 2060, RTX 2070 and RTX 2080 all have had the Super treatment through a combination of more cores, higher frequencies and, for the RTX 2060, more memory.
The biggest jump in performance from last year's regular cards is available on the RTX 2070 Super. Comparing Founders Edition cards shows the new Super enjoys a 21 per cent bump in core power, more RT and Tensor cores, and still-decent bandwidth. The upshot is in-game performance that's 10-20 per cent better... all for the same money.
It's Nvidia's very own Founders Edition card - clocked in at solid frequencies and costing £475 - that is making life hard for partner models that use custom coolers. Of course, that isn't stopping the likes of EVGA from having a go, and it has six distinct models.
Sitting in the middle of the stack is the RTX 2070 Super XC Gaming - known by the model number 08G-P4-3172-KR - so let's get to it.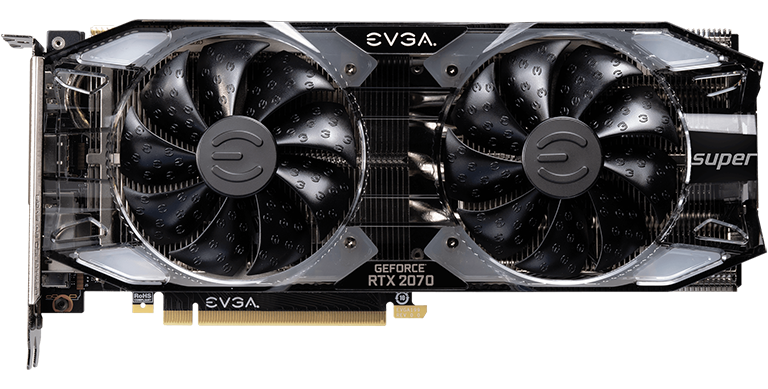 Though it measures the same 269.83mm (l) x 111.15mm (h) and occupies a strict dual-slot form factor as the cheapest EVGA card from this range, the Super XC Gaming improves upon it in a number of ways. The dual fans get the hydro-dynamic-bearing treatment, there's limited RGB support, a metal backplate is included, and core frequency is a bit higher. Not bad for an extra $20. Paying an extra $10 brings the XC Ultra Gaming into play, which is identical apart from the use of a thicker heatsink that takes form factor out to 2.75 slots.
We continue to like EVGA's cooler design, which marries distinctive looks and solid build quality. Both fans switch off at loads below 55°C, and then ramp up predictably past that point.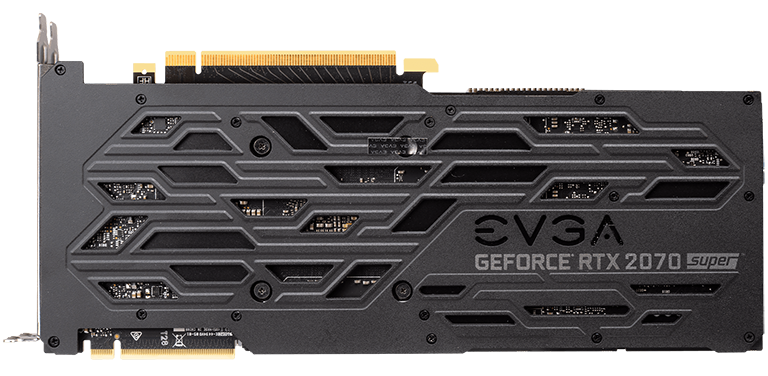 The metal backplate is a nice aesthetic touch, though there isn't a whole heap of components to cool on the back. Consequently, it doesn't get that warm, unlike the competition, and we registered a maximum 61°C temperature after 15 minutes of full load, suggesting that it's more decorative than absolutely necessary.
You'd think adding this plate and having a custom heatsink would push total board weight up a fair bit. That's not the case, as the the card tips the scales at 1,061g, or 215g lighter than the Founders Edition, whose build quality feels a notch or two above EVGA's.
As an aside, the switch between regular RTX 2070 and the improved Super version has been easy for the likes of EVGA. So much so, that part of the Super branding is merely a sticker on top of the existing RTX 2070 card.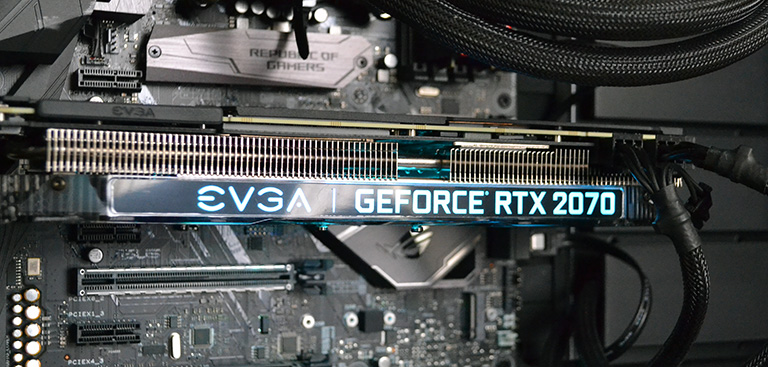 LED lighting is subtle and focussed on the side of the card. The XC Gaming may look a bit odd if positioned in a chassis that has vertical mounting because only the upper section of the card is lit. One can choose between the full range of RGB colours and one of five effects and varying levels of brightness via EVGA's Precision X1 utility. This is one feature the FE card does not have.
Nvidia's reference spec calls for a boost clock of 1,770MHz. The XC Gaming ups that to 1,800MHz but keeps memory at the standard 14Gbps, enabling the card to keep to a 215W TDP. One can therefore assume that it will benchmark very close to the FE model.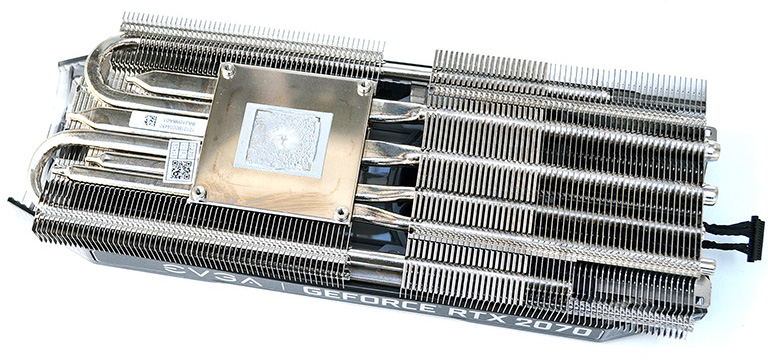 EVGA uses a familiar pattern of cooling an RTX-level card. The twin-fan heatsink makes contact with the core via a solid block and then six flattened heatpipes snake away through the aluminium fins. Both fans are connected as one to the PCB, but they can be set to completely different speeds. It's worth knowing that hot air is mostly ejected out of the side of the card, meaning it is largely recirculated in the chassis. Handy for ancillary M.2 cooling, though not great for in-chassis thermals.
The reason there's no overt heatsink cooling of the VRMs and memory is down to EVGA using a metal frame heatsink in between the cooler and PCB. Let's take a peek.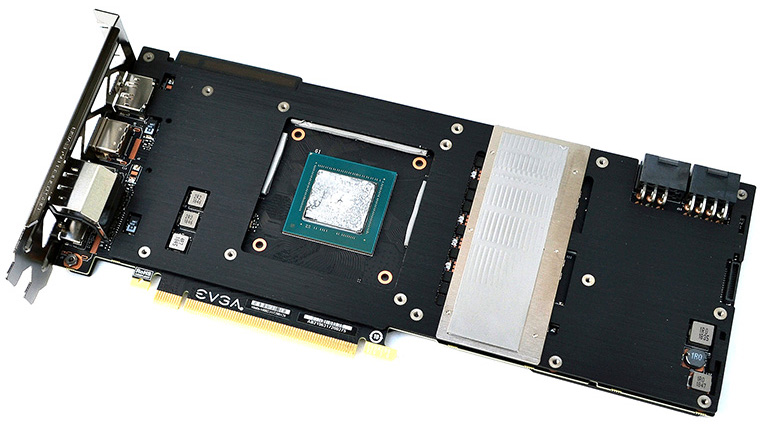 Heatsink coverage is robust, as it envelops the 8GB of GDDR6 memory, VRMs, and has a thermal pad that makes direct contact with a bunch of fins. There's actually not too much more EVGA can do whilst retaining a dual-slot form factor.
Power is sourced via the usual combination of 8+6-pin connectors on the far side. This model is bereft of advanced features such as dual BIOSes, full iCX2 technology, and a larger PCB enabling three fans: those belong to the higher-spec Super FTW3 Ultra Gaming.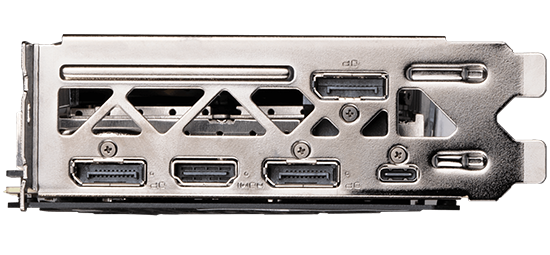 It's good to see that EVGA retains the default display configuration put forward by Nvidia, including USB Type-C. On top of the green team's own software promotion of Wolfenstein: Young Blood and Control, EVGA continues to bundle in Grip: Combat Racing, adding that bit of extra value.
Remember how we said that Nvidia's AIBs will feel the pinch when it comes to pricing? Knowing the reference Founders Edition is £475, EVGA is charging £530 for this model, consistent with a mid-pack card from a partner. Whether that £55 surcharge is worth it depends upon how much value you ascribe to the XC Gaming's features.
It's worth noting that, at the time of writing, neither the Founders Edition nor this EVGA card were in stock. We're informed that this model is due next week.